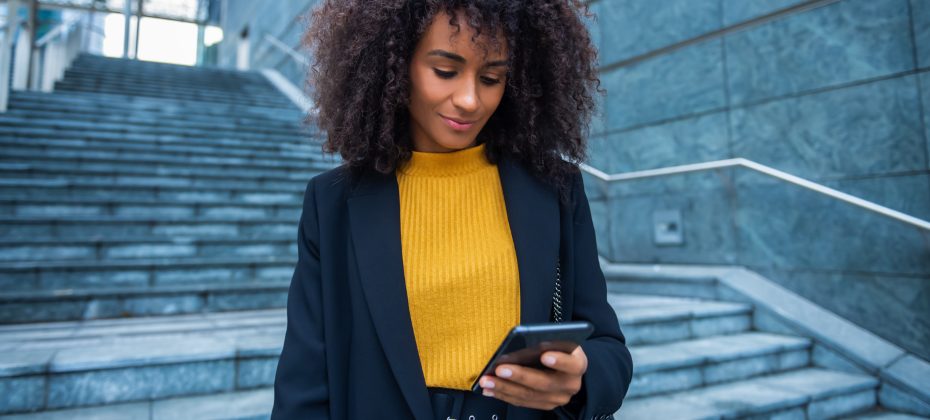 According to a recent survey by PYMNTS, many patients want digital healthcare management tools. 76% of survey respondents said they were "very" or "extremely" interested in using at least one digital method to manage interactions with their healthcare providers, rising to 86% among younger patients. This finding echoes Experian Health's research from our State of Patient Access 2.0 survey. In this survey, we found that the pandemic had cemented consumer expectations around convenient access to care. Providers that wait too long to open their digital front door risk losing consumers to competitors.
The "digital front door" describes how a patient can find and access care through online and digital channels. This can include everything from booking appointments and virtual waiting rooms to contactless payments and telehealth. It's more than just patient access: digital technology can create convenient and connected patient experiences throughout the entire patient journey. The goal is a patient experience that flows seamlessly between in-person interactions and virtual touchpoints, from finding care to post-visit follow-up.
Experian Health's clients revealed that many have embraced digital tools to deliver a patient experience that matches consumer expectations, driven in large part by the pandemic.* Some are planning to invest in their digital front door within the next year, while resource constraints are hampering others in moving forward.
Healthcare providers in the early stages of digital transformation may be wondering where to start. Where should they focus limited resources for the biggest gains? The four opportunities that could offer the greatest return on investment are online scheduling, omnichannel communications, contactless payments and productivity-boosting automation.
Help patients find and book appointments with easy online scheduling
Last year's State of Patient Access 2.0 survey found that nearly eight in ten consumers prefer to schedule their own appointments at any time, from any device. This trend is set to continue in 2022 and beyond. Many patients have been using online scheduling platforms to book COVID-19 vaccinations and tests, as well as to reschedule care that was delayed during the earlier months of the pandemic.
Opening the digital front door with online scheduling offers patients the control, convenience and choice they desire. No-shows are less likely, which leads to higher physician productivity and satisfaction, greater efficiency, lower costs and better patient outcomes in the longer term.
Communicate through patients' preferred channels to boost engagement
With the pandemic necessitating so many rules around daily activities, limits on how and when consumers communicate with their providers can feel even more restrictive. Many don't want to be forced into phone calls at inconvenient times, especially when a simple text reminder or a quick check of their patient portal would do the job. Providers that allow consumers to customize their patient access experience and engage through their preferred channels will be rewarded with increased patient loyalty.
Omnichannel solutions also help to build a consistent care experience. A digital process that looks and feels the same every time, regardless of which platform the patient uses, will make navigating the care process much easier. Additionally, patients will be more likely to schedule appointments and fill out forms in a timely manner on their own, which can alleviate staffing resource constraints.
Make it as easy as possible to pay with contactless payments
One part of the healthcare experience that can be notoriously tricky to navigate is paying for care. PYMNTS found that 63% of patients would consider switching healthcare providers over a bad payment experience. Providers can make it easier for patients to pay by offering upfront estimates of what the patient's portion of the bill is likely to be, running automated coverage checks to make sure no insurance is missed, and sending automated reminders with links to contactless payment methods. According to PYMNTS, less than 20% of patients pay for care before or during their visit. However, if providers made it easier to pay, this percentage would likely shoot up. By offering patients their own mobile financial advisor, they can pay bills and access appropriate payment plans right from their phones. It's convenient for patients and could help reduce delayed payments.
Automate patient access to relieve pressure on staff
A digital front door doesn't just open up opportunities for patients; it can increase efficiency and improve staff workflows. Healthcare staffing shortages have put immense pressure on providers to find new ways to automate repetitive tasks and relieve staff burnout while maintaining high-quality patient care. For example, automated scheduling algorithms can optimize patient flow and anticipate bottlenecks, so staff can allocate resources more efficiently. Registration forms that are pre-filled with a patient's information are less prone to errors, compared to manual processes. Automation helps link the digital front door to the front and back offices, which can speed up workflows, support better care coordination, and create a more consistent patient experience.
A high-quality digital patient experience should be built on consumer choice, control and convenience. A digital front door is more than just adding a few online tools or sending some well-timed automated texts; it should be at the heart of the entire patient engagement strategy. By investing in digital solutions that leverage the technology already used by patients and staff, providers can offer a stand-out patient experience and improve collections performance.
Contact Experian Health today to find out how digital health solutions can help your organization deliver the best patient experience possible.
Contact Us
*Survey of Experian Health clients, October 2021

Are you an Experian Health client? Then we invite you to join our Innovation Studio research community. Your ongoing input is key to driving improvements to our tools and products!