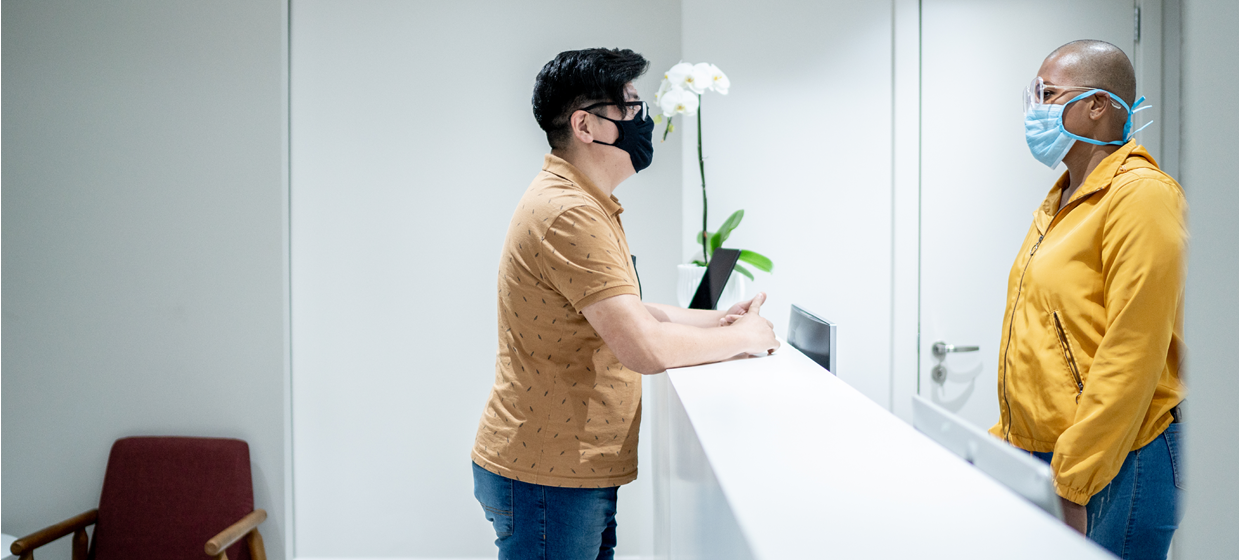 Experian is one of three credit bureaus to remove cleared medical debt from consumer credit scores, as of July 1, 2022. Previously, debts that were sent to collections would remain on patients' credit scores for up to seven years after they'd been paid, making it harder to secure credit cards, loans and housing. Patients will also have double the time to manage unpaid medical debt before it appears on credit scores (up from six months to one year). Unpaid bills under $500 will no longer appear at all. It's great news for the millions of Americans burdened by medical debt and financial stress and is one step to improving patient payments.
The measures are expected to remove nearly 70% of medical collection debt from consumer credit reports. In a joint statement, Experian, TransUnion and Equifax said:
"Medical collections debt often arises from unforeseen medical circumstances. These changes are another step we're taking together to help people across the United States focus on their financial and personal wellbeing. As an industry we remain committed to helping drive fair and affordable access to credit for all consumers."
Healthcare providers can support efforts to ease financial pressures on consumers (and protect their own profit margins) in two major ways: by introducing transparent pricing and improving the patient payment experience.
Help patients plan and understand medical bills with price transparency tools
 July 1 also saw the implementation of the new Transparency in Coverage Final Rule, which places new responsibilities on health insurers to share negotiated rates for covered items and services. In theory, providing upfront estimates of the cost of care allows patients to make more informed decisions about their healthcare and plan for forthcoming bills with more confidence. In practice, it's easier said than done. A report from August 2022 found that only 16% of hospitals are compliant with the earlier Hospital Price Transparency Rule.
Non-compliance penalties aside, it makes good financial sense to help patients understand and plan for their medical bills: 9 out of 10 providers recognize that when patients have upfront estimates, they're more likely to pay in full and on time. Digital and automated tools can make this easier to deliver. With Patient Payment Estimates, patients get a simple breakdown of their expected costs delivered straight to their mobile device, so they can plan – and even pay – in advance of treatment. Of course, estimates are only useful if they're accurate, so this solution pulls from real-time price lists, payer contracts and benefits data so that estimates are as close as possible to the final bill.
Provide an "Amazon-inspired" patient payments experience
When it comes to patient payments, consumers want the "Amazon experience" – personalized payment options, easy-access digital payment methods, and above all, choice about when and where to pay. These three trends quickly gathered ground during the pandemic, and are set to outlast it.
Providers looking to up-level the patient payments experience can't afford to omit digital and contactless payment options. To help deliver this, Experian Health offers a menu of self-service, mobile-optimized payment solutions. For example, with Patient Financial Advisor, providers can help patients take control of their financial journey through a simple text-to-mobile experience. Patients get a text message with a secure link to details of their estimated financial responsibility and links to user-friendly payment tools. They can also be advised on appropriate personalized payment plans.
Support patients to manage healthcare payments
 For some patients, pricing estimates may influence their decision to access care in the first place. A new collaborative report by Experian Health and PYMNTS, released in July 2022, found that nearly 50% of consumers have canceled a healthcare appointment or procedure due to the high cost of medical treatment. The study also found that three-quarters of millennials canceled a healthcare appointment after receiving a high-cost estimate, as have 60% of consumers living paycheck to paycheck.
Download "The Healthcare Conundrum: The Impact of Unexpected Patient Costs on Care," a new collaborative report by Experian Health and PYMNTS, to learn about the effects of rising healthcare costs on patient care.

Download now
Providers can use digital tools to identify patients who may need more assistance when it comes to paying for care and assign them to the appropriate pathway. Patient Financial Clearance screens patients automatically prior to or at the point of service to see if they qualify for financial assistance or charity support. It determines how likely a patient is to pay out-of-pocket expenses, and can calculate the optimal payment plan based on the patient's specific circumstances. Another option is PatientSimple, which offers a user-friendly self-service portal to help patients apply for charity care and keep track of balances and payment plans.
Of course, a huge amount of financial worry can be eliminated by simply tracking down missing or forgotten coverage, so the patient can relax knowing their bills will be covered. Coverage Discovery runs automated coverage checks across the entire patient journey to minimize accounts sent to collections and charity. In 2021, Coverage Discovery tracked down billable coverage in nearly 3 out of 10 self-pay accounts, amounting to more than $66 billion in additional revenue.
Providers that create a patient-centered payments experience will not only deliver a better service to those needing care, but will be better placed to meet changing legislative requirements and strengthen their own revenue cycles. Find out how Experian Health's digital patient payments solutions can help healthcare organizations transform the patient financial journey from a maze of dead ends and obstacles to one that's clearly mapped out and simple to navigate.