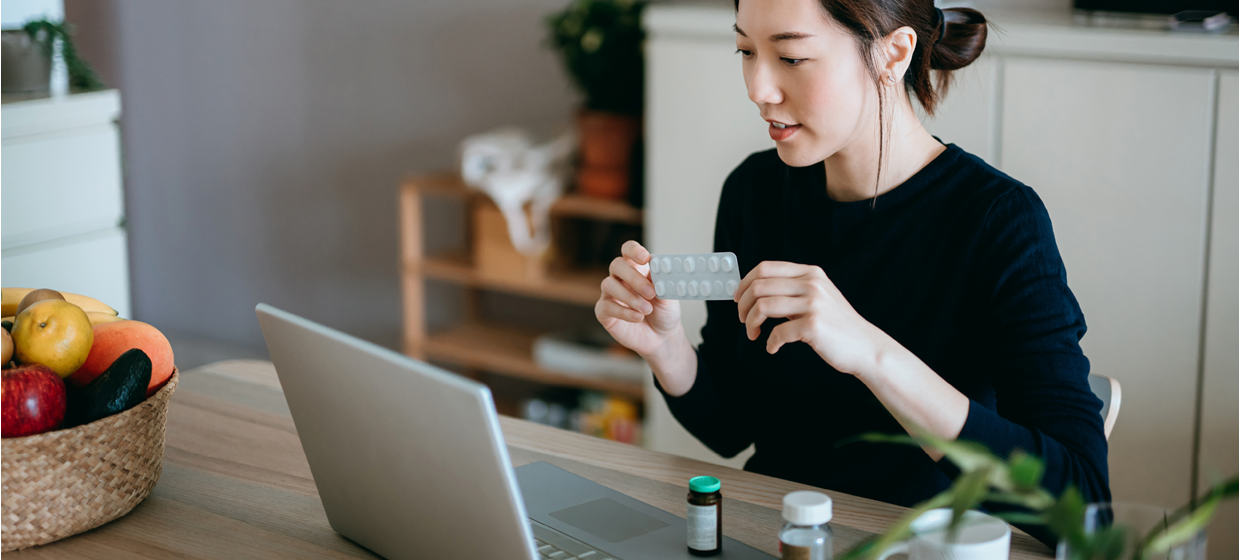 Consumer-centric digital technology struggled to disrupt healthcare as it had in other sectors – until the pandemic made it non-negotiable. Now, healthcare providers must double down on their commitment to digital patient access or risk losing patients to competitors.
In a recent interview with PYMNTS CEO Karen Webster, Experian Health's President Tom Cox reflected on the findings of joint research conducted by the two organizations, which looked at how consumers are using digital tools to access care. He recommends five strategies to transform the patient journey in line with consumer expectations.
"Think like your kids and your parents."

Cox says the first strategy is for healthcare leaders to put themselves in the shoes of both "digital-first" and "digital-necessary" generations (with the "digital-first" persona referring to individuals who prefer using digital methods for at least five healthcare activities). Millennials and Gen Z generations lean toward a digital-first approach, having grown up with the ability to access information at the touch of a button. But Cox notes that older generations with multiple health conditions are also embracing digital tools for more convenient access to care:

"If you're a frequent user of the healthcare system, then you most likely will invest in using an app or digital tools. Younger generations have grown up with digital access, so that's just where they go first… They're both driving [healthcare organizations] to digital solutions, which are clearly where the future in healthcare is headed from a convenience and access perspective."

Healthcare providers must recognize the needs and preferences of both ends of the demographic spectrum and identify ways to deliver convenience and choice to all consumers.

For insights into what consumers want from their patient access experience, download Experian Health's State of Patient Access 2.0 survey.

Get Survey
"Anticipate the needs of digital-first customers."

Overall, one-third of patients chose to fill out forms for their most recent healthcare visit using digital methods. Cox observes that "digital-first consumers are digital-first patients." They gravitate toward convenient digital solutions that allow them to skip administrative "relics," such as waiting room clipboards and filling out paperwork online before they attend. Providers should consider offering online scheduling software and self-service registration so consumers can complete these tasks from home.

Cox notes that enabling self-service in patient access is a win for providers too, particularly as the Great Resignation puts pressure on understaffed teams.
"Outsource payments to the patient."

The third strategy continues the self-service theme, with the ability to pay for medical care online before a visit. Cox says there is still a "great divide between what people want and what they can actually experience." Digital-first patients want to be able to pay online, but not a lot of patients do so currently.

Cox says it's all about removing friction.  He says, "I will just tell you for myself as a patient, I much prefer to pay before I get there. Or I'd like to pay when I leave so that I don't have to get the bill. If I do get the bill, I want to be able to pay online. What I don't want is to fill out the slip with a check — the worst — or my credit card information and mail it to someone."

Moving payments to the front end of the process is not only more convenient for patients, it can also speed up collection rates for providers. Experian Health's patient payment tools help providers offer patients the 24/7, self-service, mobile-optimized payment experience they're looking for. These tools allow payments to be collected anytime, anywhere and connect patients to information about financial assistance and personalized payment plans.
"Provide accurate and timely estimates."

A fourth way to transform the patient experience is to provide upfront, clear and accurate estimates of the patients' likely out-of-pocket expenses. According to the research, nearly 85% of patients are highly satisfied with their care experience, but that satisfaction dropped among patients who did not know cost estimates in advance of treatment. 15% percent of patients said they run into difficulty when trying to get accurate cost estimates before coming in for care.

Cox says that price transparency should top the agenda for healthcare providers: "Before we ask anyone to commit to a purchase, we should give them [an idea of] how much it's going to cost… In healthcare, oftentimes you make the purchase decision without any knowledge of how much it's going to cost. And then a lot of times people end up in tough situations."

Determining accurate estimates is a complicated process, but consumer demand and regulatory change are increasing pressure on providers to find better solutions. Effective price transparency improves patient engagement, increases collections before and at the point of service, and reduces the total cost to collect. One way to achieve this is with Experian Health's Patient Estimates and Patient Financial Advisor tools, which generate accurate estimates of patient responsibility and communicates to them in a quick and convenient manner, so they can start to plan for their bills.

"Use digital tools to foster patient loyalty."

Finally, providers must pay attention to the fact that patient loyalty is increasingly tied to the availability of digital healthcare solutions. According to the research, 61% of patients with an interest in using patient portals said they'd consider switching to a provider that makes one available.

Cox says that for patients, "the easiest thing to measure in healthcare is convenience, so we're seeing people use convenience as the key criteria in decision making." He says that if providers want to engage with commercially insured consumers, they'll need to embrace digital tools that prioritize convenience for patients and ease friction throughout the patient journey.
Download the full report for more insights into healthcare's digital transformation and opportunities to make better use of digital tools to improve patient engagement.