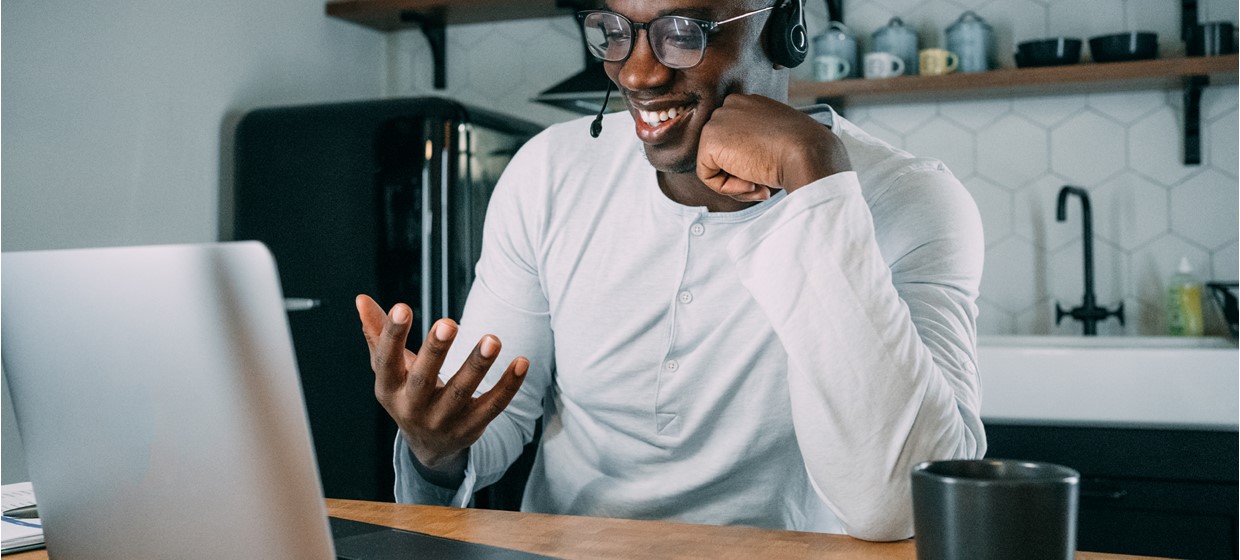 Healthcare's digital transformation promises patients ever-growing choices in how to access, experience and pay for care. Providers know that opening their digital front door is the key to attracting and retaining loyal consumers. However, deciding on the exact technologies and services to offer can be challenging. A good place to start is to follow the patients' lead: what digital tools do they say they want? How are they using existing services (or not)? By understanding patients' attitudes and behaviors, providers can design a digital patient journey that leads to increased patient satisfaction.
A new collaborative report by Experian Health and PYMNTS provides fresh insights to inform digital patient engagement strategies. This survey, conducted in January 2022, interviewed over 2000 patients to understand how they're using digital methods to access healthcare services and their biggest pain points. The findings revealed a need for digital services that foster convenience and choice. Digital-savvy consumers expect user-friendly online options across the care continuum, from scheduling and registration to final payment. Improving these services is also likely to encourage the less digitally confident consumers to try alternative methods and increase access to care.
This article offers a snapshot of the key findings that will help providers identify gaps in their digital offerings and build a digital experience that meets consumer expectations.
Experian Health and PYMNTS surveyed 2,333 consumers to learn more about how they access healthcare services via digital methods, their biggest pain points and how healthcare providers can address these gaps.

Download the report
Finding 1: Patients are looking for digital methods to perform most healthcare activities.
Patient portals are the most popular method for obtaining test results, with 44% of patients choosing this option.
A quarter of patients have used digital methods to pay their medical bills.
Digital methods are widely used across the patient journey, from scheduling appointments to receiving test results. Patients expect convenience, flexibility and choices, with many reporting frustrations when they can't access the digital services they desire.
Providers that offer a broad selection of digital patient engagement solutions will be best placed to respond to changing consumer demands. Beyond patient satisfaction, digital tools facilitate better care plan adherence, improve workforce efficiency, and contribute to higher patient collections rates.
Finding 2: Patients are satisfied with their healthcare experience but find it challenging to confirm costs and select new providers.
15% of patients report difficulties when obtaining accurate cost estimates for appointments and procedures.
Predictably, digital-first patients have the highest expectations of digital systems. They are accustomed to convenient and accessible digital processes elsewhere in the consumer world. Healthcare organizations with an open digital front door will be more attractive to these potential new patients.
Digital payments could be a worthwhile investment in this regard. A previous PYMNTS survey found that 63% of patients would consider switching providers if the payment experience wasn't up to par. To improve the payment experience, providers should consider offering upfront pricing estimates to make it easier for patients to understand and plan for their bills. A tool such as Patient Financial Advisor can act as an online financial concierge for patients, by connecting them with appropriate payment plans and contactless payment methods directly through their mobile devices.
Finding 3: Two-thirds of patients use patient portals, but many find portals lack essential payment features.
While 62% of patients use portals, this rises to 82% among digital-first consumers and drops to 19% among non-digital consumers.
64% of patients say cost estimates are very or extremely important, but only 24% say they receive estimates.
Closing the gap between what patients expect of portals and what's actually delivered could help narrow the differences in portal usage between different patient groups. Credit and debit cards are currently the most popular payment methods, but patients would use them less often if their preferred digital payment methods were available. Providers should consider combining high-performing patient portals with a range of payment options.
Finding 4: Frictionless patient portals could prevent patients from switching providers.
61% of patients say they would switch to a healthcare provider that offers a patient portal.
Improving patient portal capabilities is likely to be an important driver in attracting new patients. However, it's also essential to retain existing patients. More than six in ten patients say they'd switch to a provider that offers a patient portal. This number rises to nearly eight in ten younger patients.
A digital-first experience is no longer simply a preference, but an expectation for many consumers. To better engage and retain consumers throughout the patient journey, providers must explore the use of patient portals and other digital solutions to remove digital pain points and meet consumer expectations for a frictionless patient access experience.
Download the full report to learn how healthcare providers can relieve digital pain points to offer improved patient care and satisfaction.