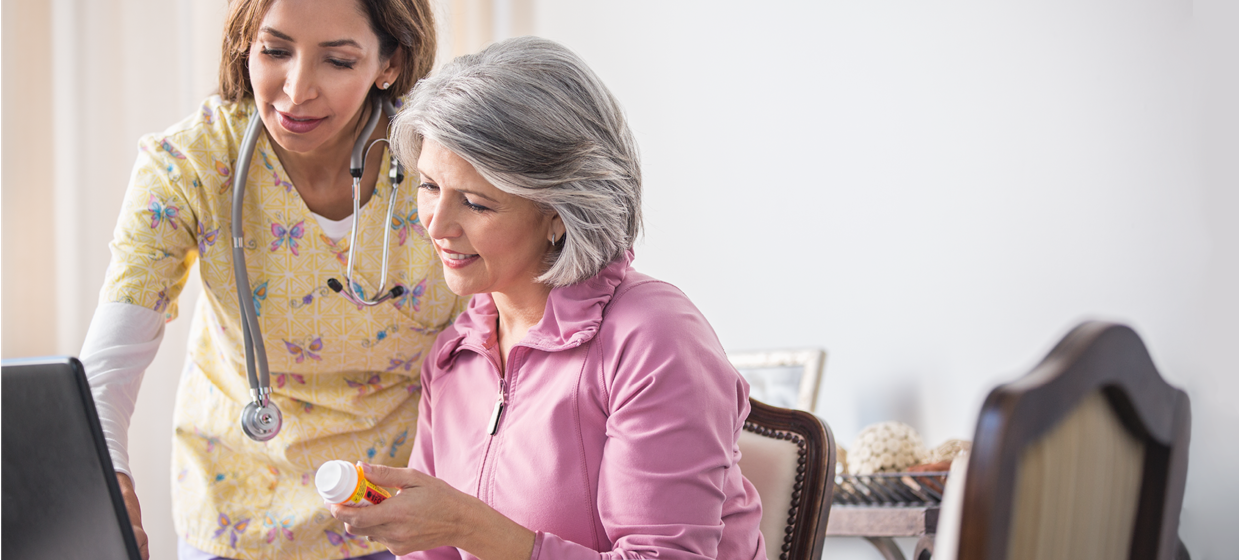 Patients hit with a double whammy of rising costs and soaring inflation need to know where they stand when it comes to medical bills. Financially stretched patients often prioritize other household bills over healthcare payments, but delays can quickly spiral toward debt. When patients know their bills in advance, they're better positioned to avoid medical debt – which is the thinking behind the No Surprises Act and other price transparency rules.
Despite the benefits to providers, implementing accurate upfront price estimates is proving to be tricky. As of August 2022, only 16% of hospitals were found to comply with the federal price transparency rule, with the first financial penalties for non-compliance reported in June 2022. New measures that were recently announced will continue to address medical debt, and enforce price transparency rules more stringently. These turn up the heat on providers to find ways to simplify the patient payment experience.
In a recent conversation with PYMNTS, Victoria Dames, Vice President of Product Management at Experian Health, highlighted three smart investments providers can make to help tackle the challenges associated with price transparency rules.
Investment 1: Delivering accurate estimates
Patients who do not see cost estimates before treatment are less satisfied than other patients. A study commissioned by Experian Health and PYMNTS found that patient satisfaction increased from 78% to 88% when estimates were available.
But as Dames notes, estimates are useless if they're inaccurate: "it's common to get an estimate today. It's less common to get a very accurate estimate." She says that the renewed political focus on medical debt is likely to prompt investment in billing technologies to generate and deliver more accurate estimates.
One such technology is Patient Payment Estimates, which offers patients a clear, accessible and easy-to-understand breakdown of what they're likely to owe. It pulls from current chargemaster data and payer contracts and applies real-time benefits data for maximum accuracy. There's no need for providers to manually upload price lists or call the patient to explain their estimates. It can even connect to convenient digital payment methods and provide payment plans, placing the patient in the driver's seat when it comes to managing their financial responsibility.
Investment 2: Implementing cutting-edge payment technology
Dames says that once accurate estimates have been generated, the next big task is to enable consumer-friendly payment technology. She says, "Making the payment process simple and convenient will increase your likelihood for payment… it makes it easier for us as consumers to meet our financial obligations in a timely manner. A lot of providers are already in the process of reviewing and integrating technology to help support this."
Patients expect a variety of payment methods, similar to the convenient digital methods they use in retail environments. More than half of consumers say the pandemic changed how they pay for healthcare, with more choosing contactless cards, mobile wallets, online portals, and online peer-to-peer transfer services. Dames has noticed that "buy now, pay later" options are also entering the healthcare marketplace, which she believes will help to create a positive and transparent patient experience.
Experian Health offers a suite of payment tools so that providers can collect all forms of payment anytime, anywhere. For example, Patient Financial Advisor brings together pricing estimates with user-friendly payment methods, so patients know what to expect and can make payments directly through their mobile devices.
Investment 3: Optimizing collections with advanced data analytics
Finally, Dames recommends that providers review their investments in collections optimization technologies. The goal should be to use a broad set of data to paint a picture of each patient's past medical payments, recent financial situation, and current propensity to pay.
Better data and analytics can help direct patients to the right payment plans. With more insights into each patient's individual situation, providers will be able to see who needs more time to pay and who may be eligible for charity care. Data-driven tools such as Patient Financial Clearance can screen patients and assign them to the appropriate pathways, while PatientSimple helps patients manage their payment plans and apply for assistance if necessary.
Experian Health works with more than 60% of US hospitals to improve revenue cycle management, so Dames knows that it's a tough time for providers to update their workflows, systems and practices. When it comes to transparent pricing, Dames notes that regulations may be challenging for providers and payers. However, the subsequent investments will be instrumental in complying with price transparency rules and create patient-centered financial experiences: "The immediate path to better billing and payment processes may escalate pressures on providers right now, but it will yield better financial outcomes in the future for patients."
With the right technology partner, providers can tackle price transparency and increase patient collections. Find out how Experian's data-driven patient estimates solutions can help healthcare organizations deliver more accurate pricing estimates and tackle price transparency rules.