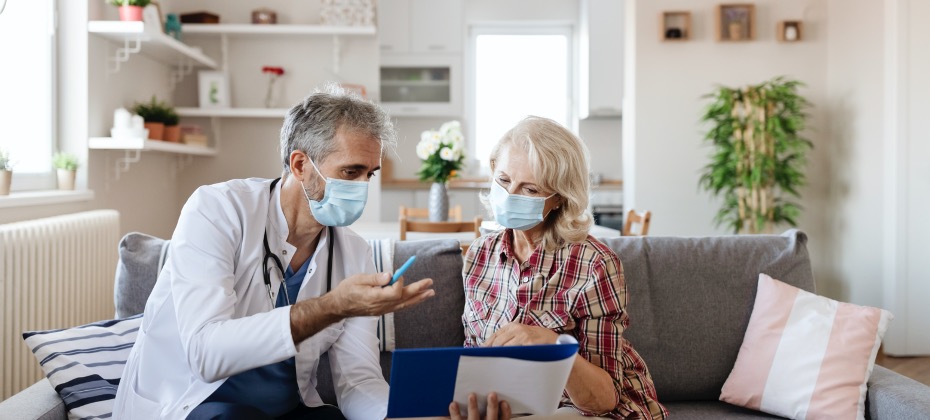 A recent survey by Experian Health* found that obtaining prior authorization for healthcare items and services remains one of the biggest administrative pain points for healthcare providers. The complex process is made more challenging by continuously changing payer guidelines. That's why automating prior authorizations may be the solution.
Prior authorizations are the process by which the payer and provider determine in advance if a healthcare item or service will be covered. The aim is to ensure that diagnostic tests and procedures provided to patients are safe, effective, and high quality. From constantly updating payer rules to navigating different payer portals to inquiring about the status of prior authorization submissions, the prior authorization workflow involves some of the most time-consuming and expensive manual transactions. Failure to keep pace with the evolving payer requirements results in delayed patient care and claims denials.  As one survey respondent said: "Anything that can automate, simplify and perfect this process would be appreciated."
The healthcare industry has responded to the administrative burden of prior authorizations through legislation and initiatives. As a result, providers have been able to move from a completely manual process to an electronic and more automated process. According to the Council for Affordable Quality Healthcare (2021), fully electronic prior authorizations have doubled since 2019. In 2021, 26% of medical providers used fully electronic transactions, which resulted in an 11% reduction in spending – an estimated cost saving of $184 million.
Transitioning to fully electronic authorizations brings operational efficiencies, quicker turnaround times, and a positive effect on patient care. This article explores exactly how electronic authorizations and automation can benefit providers and patients alike.
5 benefits of automating prior authorizations:
1. Access a central payer database that automatically syncs with changing payer rules
One of the most prevalent concerns for survey respondents was being able to manage the volume and diversity of payer requirements. Several survey respondents said they'd welcome a comprehensive solution that allows staff to keep track of changing payer requirements. Experian Health's prior authorization knowledge base updates payer requirements in real-time. Staff can check what's needed without having to visit multiple payer websites and input data by hand. Users also benefit from a guided, exception-based workflow, which identifies whether submissions are pending, denied or authorized, and flags where manual intervention is required.
2. Prevent costly denials and reworking claims
One respondent to Experian Health's survey noted that "without pre-authorizations, we do not get paid." Failure to secure prior authorization is one of the most common reasons for denied claims, according to the American Hospital Association. This may occur if the patient's treatment has to begin before the lengthy authorizations process is completed, or because the authorization does not cover all the individual elements of a patient's treatment. Automation ensures that all documentation and records are accurate and in place, so submissions can be approved faster. Automation also allows payers and providers to see the same account information, thus reducing the need for protracted negotiations about the status of authorization and rework requests.
3. Improve operational efficiency
One survey respondent said: "more insurance companies require pre-authorization to be completed prior to services being rendered. This takes up valuable nursing time, and also requires non-clinical staff to follow-up." Minimizing inefficiency is increasingly urgent as the pandemic persists. Staffing shortages, rising healthcare costs and fluctuating patient numbers put pressure on profits. Automating prior authorizations can reduce the manual burden on staff, and address the financial costs associated with wasted time and resources. Providers can augment these operational efficiencies by bringing prior authorizations software together with other automated revenue cycle tools, to create more coordinated and cost-effective administrative processes.
4. Prevent dangerous delays to care with faster prior authorizations
The American Medical Association says that more than eight in ten doctors have seen patient care delayed or abandoned altogether because authorization is taking too long. More than a third report seeing a serious adverse event occur because of a delayed authorization. Automating prior authorizations helps ensure that patients don't miss out on essential care because of administrative obstacles. Staff can save an average of 16 minutes per transaction, allowing them to initiate more authorizations in less time and protect patients from the clinical consequences of rescheduling.
5. Deliver a better patient experience
Finally, streamlined workflows allow providers to deliver a smoother clinical and financial experience for patients. An automated prior authorization system that maximizes patient flow and minimizes staff input frees up staff to support patients with other matters, that genuinely call for human intervention. Fewer delays and errors mean patients are less likely to feel frustrated, because they can see their accounts being processed quickly and carefully. And when patients have certainty that their care will be covered, they can concentrate on following their care plan, rather than worrying about how and when it will be financed.
A streamlined authorization workflow puts providers on the right path to obtain reimbursement. But without the right processes in place, that path is likely to be bumpy, especially as patient volumes and payer requirements change. Find out how Experian Health's automated authorizations solutions can help healthcare organizations increase revenue cycle predictability and secure an outstanding patient experience.
Learn more
*Survey of Experian Health clients, October 2021