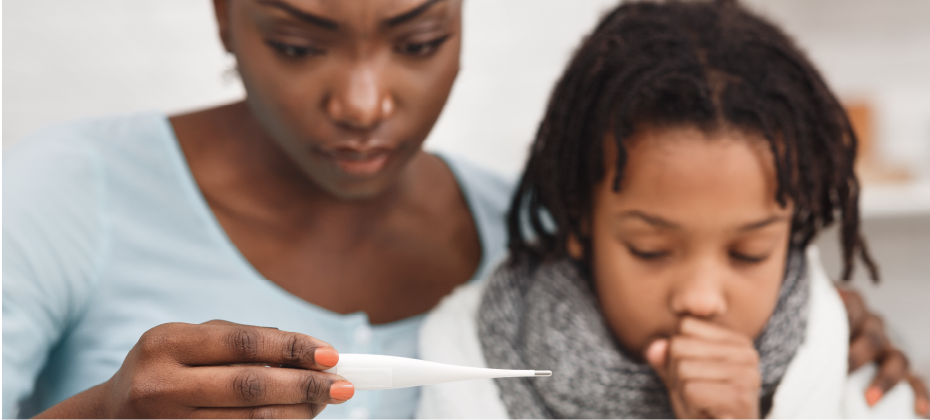 With a vaccine for COVID-19 thought to be at least a year away, healthcare providers are steeling themselves for even more cases in the fall. The big worry is that a surge in cases will hit the health system just as flu season takes hold. In a recent interview, Dr. Robert Redfield, Director of the Centers for Disease Control and Prevention (CDC), warned that "the assault of the virus on our nation next winter [may] actually be even more difficult than the one we just went through… we're going to have the flu epidemic and the coronavirus epidemic at the same time."
Healthcare organizations are accustomed to an influx of sick patients between October and March: around 62,000 people died and more than 700,000 were hospitalized during last winter's flu season. With 130,000 Americans losing their lives to COVID-19 in just four months, what could happen when the two respiratory diseases collide?
Large numbers of patients with either virus (or potentially with both) will put renewed pressure on staff and services that are already under immense strain. Hospitals will need to prepare to manage both groups of patients as efficiently and safely as possible.
Five ways to ease stress, paperwork and patient concerns ahead of a dual epidemic
1. Use data to drive your patient engagement strategy
Create a flu preparedness patient engagement strategy to keep patients informed of how best to protect themselves in the context of a dual epidemic. As a result of the coronavirus pandemic, patients may be more familiar with telehealth services as a "contact-free" alternative to in-person appointments, so you'll want to continue to promote these to minimize the spread of infection.
With consumer data, you can segment patients according to risk and automate your communications, so they get the most relevant message at the most convenient time.
2. Relieve pressure on staff with automated patient scheduling
Digital scheduling gives patients the option to book appointments online, at a time and place that suits them. This reduces pressure on call center staff and can give providers control over the volume and timing of in-person appointments, thus helping to reduce the spread of germs.
An online patient scheduling platform can automate the entire scheduling process, integrating in real-time with your records management systems and connecting to your referral providers' systems for a seamless patient and staff experience.
3. Screen patients proactively to discover their needs ahead of time
Asking patients to fill out electronic questionnaires before their visit means their access needs can be identified and addressed before they come in. Do they need help to find transportation? Will they face any challenges in picking up a prescription? Is there something that could stand in the way of follow-up care?
Screening for social determinants of health can answer these questions so you can direct patients to the most appropriate care and support.
4. Enable digital patient registration for a quick and easy intake experience
Speed up the registration process by giving patients the option to complete their intake admin by phone or through their patient portal. Not only will this reduce the spread of infection in busy waiting rooms, it'll make for a more enjoyable patient experience and free up limited staff resources for other priorities.
With automated registration and consumer-facing mobile experiences, you can improve the patient experience, operational efficiencies and data accuracy all at the same time.
5. Minimize in-person interactions with contactless payments
Encourage patients to clear their balances without having to hand over cash or access payment kiosks. Self-service digital payment tools allow patients to make contactless payments through their patient portal or from their mobile device.
"The combined pressure from two viruses hitting health systems at once means it's even more important for providers to leverage data for speed and accuracy. Automated workflows can help accelerate operational efficiency, as well as create a better patient experience during what's already an extremely stressful time."

Victoria Dames, Vice President of Product Management for Experian Health
Find out more about how Experian Health's expertise in data and analytics can help your organization prepare for the coming flu season so you can offer your patients a safe, accessible and stress-free experience.
We have also developed a checklist of action items for providers to consider as you prepare for both flu and COVID-19. How ready are you? Which actions is your organization instituting now?