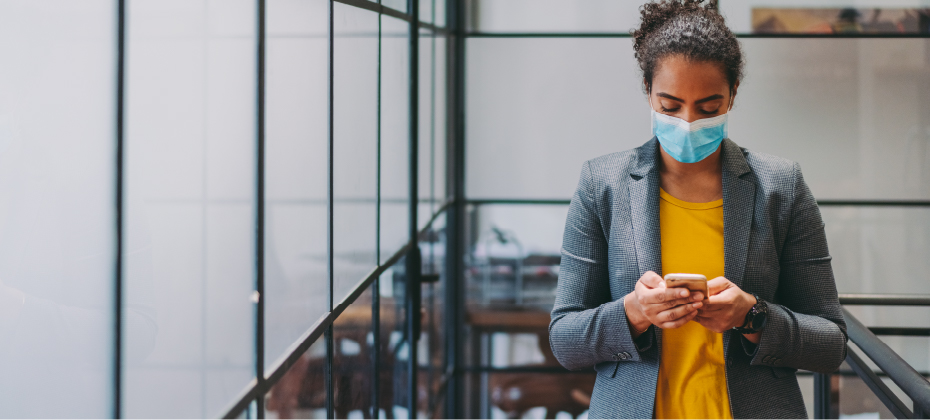 COVID-19 has changed the way millions of Americans access care during COVID-19, leading to the widespread adoption of virtual health and other consumer-centric technologies. Without online self-scheduling however, technologies like telehealth may not reach their full potential. Incorporating a self-scheduling solution that reaps long-term success takes a specific strategy, and with the number self-scheduling vendors growing every day, it can be hard to know what to look for in a self-scheduling solution.
How can you be sure that you are choosing the best solution for your organization? Here is a snapshot of what to look for:
Automated Business Rules.Online self-scheduling that automates scheduling protocols with customized business rules drives efficiency while ensuring bookings are accurate. Providers can maintain control of their calendars while filling existing gaps, designating which days and times are available for which specific type of patient or appointment. This is particularly vital during a pandemic like COVID-19 where to avoid further exposure and spread of the virus providers may only want to see patients experiencing those symptoms at certain times of day. The benefits are three-fold: schedulers, including call center agents and patients, see only appropriate appointment availability for a provider in real-time allowing them to book on the spot, providers can experience a more predictable schedule as they know their rules are being maintained, and patients can be assured that their health and safety is a top priority for in-office visits.
Integration. Direct integration with any EMR/PM system is a key component for any successful scheduling solution as it provides everyone (patients, providers, health plans, and call center agents) with a continually up-to-date, real-time view of appointment availability. These integrations improve workflows and behind the scene while enabling the patient-centered aspect of the technology, which is the ability to book an appointment from a computer, phone, or tablet. Additionally, being able to provide a non-integrated scheduling experience for affiliated providers and other services is a vital additional offering that needs to be available outside the integration so that systems can open scheduling to all services. Having a solution that can do both is ideal.
White-Labeled Experience.Customers remember and go back to brands they love, and that couldn't be truer in healthcare. That is why it is important for organizations to deliver a consistent brand experience across the board—even with a self-scheduling solution hosted by an outside vendor. Leveraging a white-labeled scheduling solution promotes a strong brand experience and builds trust while saving patients the hassle and confusion of leaving the organization's website to schedule via another. Moreover, many scheduling vendors require logins to their system in order to schedule, this is an unnecessary barrier to access – it's best to find a solution that needs no additional logins.
Real-Time Scheduling (Not Just Request an Appointment).Unfortunately, what you see with self-scheduling isn't always what you get. So many times, patients go through the entire online scheduling process only to find out that they've only requested an appointment, and still have to wait for the provider to confirm and book – often with a phone call which is what they were trying to avoid. Real-time scheduling means patients have the ability to view and actually choose their preferred appointment day and time and book right there on the spot. This also means that patients can book an appointment at all times of the day (or night), not just during the provider's business hours. This is particularly helpful during times of social distancing and stay at home orders when schedules are completely thrown out of whack and patients may not even have the opportunity to schedule an appointment until odd hours of the night or morning when a provider office is closed.
Calendar Reminders.The act of booking an appointment isn't always enough to make a patient show up for scheduled care. Automated calendar reminders sent to patients immediately after the booking process, however, increase the chances that patients will show for their scheduled appointments and dramatically reduce patient no-shows. Specifically, ones that include .ics calendar files that can be added to smartphone calendars have been proven to be effective.
Automated Outreach. Many health systems send automated phone and text campaigns to patients about their healthcare needs, but all of them still require a patient to call in to schedule an actual appointment. Healthcare organizations looking to effectively close more gaps in care while also simplifying the outreach process should look to a solution that provides patients the ability to book appointments in real time via IVR and text.
Analytics. Do you know where your patients came from before they arrived at your website? What did they do after arriving? Are they dropping off and when? And maybe the most important question, what is your conversion rate? The answers to each of these questions can refine and improve the scheduling process, and a sophisticated self-scheduling solution will come with real-time analytics dashboards and data science capabilities to help determine opportunities for improvement.
The rise of consumerism in the healthcare industry is no doubt influencing the creation and adoption of self-scheduling solutions, among other digital technologies that improve patient access. As these technologies are more seriously considered, providers need to be aware of what to look for in a self-scheduling solution. Smart technology that incorporates the components above will stand out from the crowd, ready to fit the unique needs of any provider organization.
Download our free guide to learn more about and how it fits within an omni-channel access strategy.