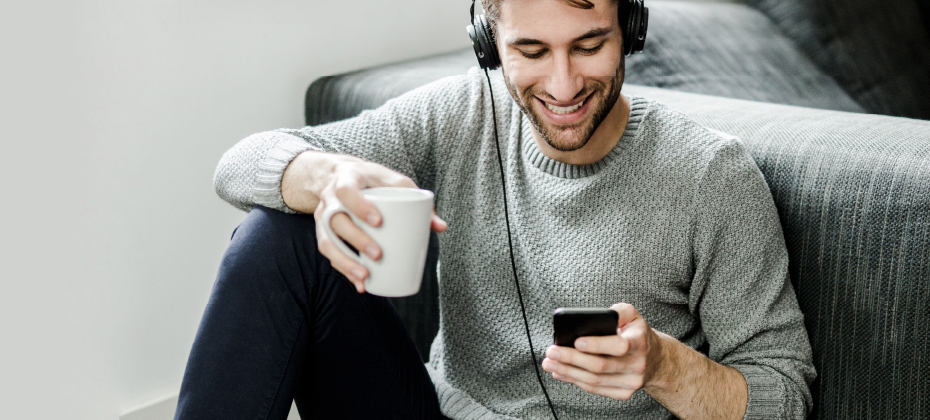 Experian Health products referenced in this blog post:

Patient Engagement Solutions
Patient Scheduling
Precise ID
Patient Payment Estimates
Patient Payment Solutions

To access more insights and trends, download the entire white paper: 
The State of Patient Access: 2021
How has the pandemic affected consumer attitudes toward patient access? What kind of digital experience do consumers expect from their healthcare provider in 2021? Are patients and providers on the same page when it comes to self-service in the healthcare journey? Providers must answer these questions if they are to improve their digital front door, boost patient loyalty and withstand the financial impact of COVID-19.
While we know that a satisfying patient access experience translates to a stronger revenue cycle, change can feel risky without knowing what consumers really want. Experian Health surveyed hundreds of healthcare consumers and providers to find out what each expects from patient access in 2021, and uncovered opportunities for providers to lay the groundwork for future financial success.
Survey findings: 4 revenue-boosting opportunities for patient access in 2021
1. More control and convenience for consumers
Nearly eight in ten consumer survey respondents want to be able to schedule their own appointments, at any time of day or night, from their home or mobile device. They can already order groceries and view their bank accounts this way – and they want the same level of control and convenience when managing the non-clinical aspects of their healthcare.
Digital patient engagement solutions allow providers to offer consumers the flexibility and accessibility they crave. Patients can schedule appointments online, complete registration from home and pay bills from a mobile device. Convenience also delivers health benefits: no-shows are less likely, and patients find it easier to adhere to care plans. And while COVID-19 remains a concern, self-service options minimize face-to-face contact, keeping staff and patients safe.
Automating patient access even contributes to better collection rates, for example, by reducing errors that can lead to denied claims.
2. But don't deliver convenience at the expense of safety and security
Patients want convenience, but they also want their data to be kept safe. More than half of consumers surveyed, particularly the younger age groups, say they worry about security when accessing their personal details online.
Security can be challenging for providers: they need multi-layered solutions that can adapt to security threats that evolve with ever-increasing complexity, without creating cumbersome log-in processes for patients. But with the right technology, providers can  safeguard patient data with confidence.
Experian Health's patient portal security tools use leading-edge identity proofing, risk-based authentication and knowledge-based questions to reliably verify patient identities. Patients can book appointments, register for care or view their health information. Calls to IT support are likely to drop too, saving staff and patients valuable time.
3. Contactless care requirements are driving long term, systemic change
While many of these changes were already simmering in the background, the pandemic has turned up the heat and accelerated the need for contactless care. Will this be a long-term trend? Both patients and providers believe self-service technology is here to stay and seven in ten providers surveyed say they don't expect patients to feel comfortable in waiting rooms until at least summer 2021. While face-to-face care will always be important, it seems likely that a digital front door will become the default to make the non-clinical portion of the healthcare journey easier and quicker for everyone.
"As providers expand the use of patient portals, there is a huge opportunity to demonstrate the true value of virtual care – and transform healthcare for the long-term."
– Tom Cox, general manager, head of product, Experian Health
4. The financial conversation between consumers and providers must be based on trust, transparency and empathy
When the final bill bears no resemblance to initial estimates, patients feel frustrated and misled. With deductibles and out-of-pocket expenses on the rise, patients are demanding simple and clear pricing information so they can plan accordingly. Providers that offer consumers transparency, understanding, control and convenience when managing their financial responsibilities are going to have the competitive edge.
Providers can achieve this with clear, upfront and accurate pricing estimates to help patients understand their financial obligations before their visit. Next, support to check coverage and advice on tailored payment plans will provide patients with as many tools as possible as they plan to meet those obligations. Experian Health's Patient Payment Solutions can check for patient coverage, identify a payment plan(s) that suits a patient's individual situation, and then make it easy to pay via a mobile device.
Future provider revenue hinges on investment in digital healthcare. A welcoming, convenient and secure digital front door translates to patient loyalty, which in turn can mitigate losses in challenging times. Wherever are in digital patient access journey, there's an opportunity to improve the experience for patients and build a revenue cycle that not only survives the tumult of the pandemic, but also thrives in the years ahead.
Learn more.