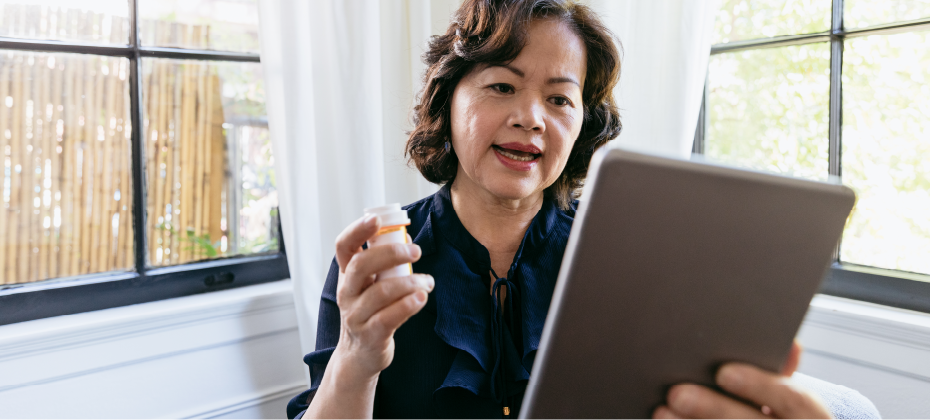 From airlines to cafés to car manufacturers, businesses across America are scrambling to respond to the challenge of COVID-19. In healthcare, services are being put on pause to protect staff and patients on the pandemic's front line, leaving health systems to contend with gaps in reimbursements and exhausted cash flows.
The problem lies in the sheer number of human touchpoints involved in the typical patient experience: scheduling, paperwork, waiting rooms, treatment, payment…all that in-person interaction just isn't realistic in the current climate.
Digital and mobile technology could be the answer. While digital communication platforms have been growing steadily over the last decade, they're now a life raft for many providers as COVID-19 forces much of the patient journey online.
Megan Zweig, director of research and marketing at Rock Health, says investments in virtual care have already exceeded $3 billion this year:
"Without COVID, the story would have continued from last year as this was a healthy, growing space with a lot of momentum behind it. That momentum has turned into incredible urgency and demand for communication, testing, monitoring, care– all of those things done at a distance."
This trajectory will likely continue beyond the immediate crisis, as providers prepare for a possible second wave later in the year and patients become accustomed to remote and mobile options. Providers that take advantage of these digital solutions now will be better positioned to optimize the patient journey in a post-COVID world.
What could the digital patient journey look like beyond COVID-19?
A digital healthcare experience can offer patients more convenience and flexibility while protecting revenue for providers, in the following ways:
Scheduling appointments when it suits
The first bump in the road for many patients is scheduling their appointment. With many in lockdown juggling home-schooling and home-working, it's not always convenient to call during office hours.
A patient scheduling platform lets the patient book their appointment whenever suits, using the channel they prefer. Before the pandemic, Benefis Health System found 50% of patients chose to book after hours, including for urgent care. We can expect this to increase as even more patients are nudged online.
As the threat of COVID subsides, a massive influx of patients will also want to reschedule postponed visits. Automated patient scheduling will reduce the pressure on call centers and offer a more efficient consumer experience.
Reducing registration gridlock with automation
Patient access is often rife with avoidable stress – queues, unnecessary forms and manual data entry, resulting in costly errors and repeated work.
Instead, providers can streamline the process by allowing pre-registration tasks to be completed online, and automating patient access with a mobile intake experience. Completing as many tasks as possible outside of the provider's office will help minimize face-to-face contact, keeping everyone safe.
Opening up access to telehealth
There's no getting around the fact that most care needs to be delivered in person. Telemedicine offers an effective way for patients to seek care from the safety of their own home. Video calls can be used for general consultations, remote monitoring of patients with respiratory conditions, and even supporting patients with chronic conditions to adhere to care plans.
As the government allocates $20 million to support access to telemedicine in response to COVID-19, up to 54% of patient encounters are expected to take place remotely in the near future. Many of these patients will choose to stick with telemedicine, even when in-person options return.
[Remember to check out our free COVID-19 Resource Center, where you can get free access to telehealth payer policy alerts to help avoid payment denials and delays.]
Making contactless payment the easy option
Contactless payment through apps such as Apple Pay and Venmo are gaining popularity as consumers try to avoid exchanging cash and cards. But can it be used in hospitals? In short, yes.
Not only does Experian Health's Patient Financial Advisor offer patients a way to make secure – and socially distanced – payments, it allows providers to give a breakdown of estimated costs using real-time information. Patients get updates on their mobile or through their patient portal. These digital alternatives not only offer a more convenient patient experience, they can also allow providers to collect payments faster and in full.
Contact us to find out how digital health solutions can help your organization adapt to the new normal, and provide a better patient experience now and beyond COVID-19.