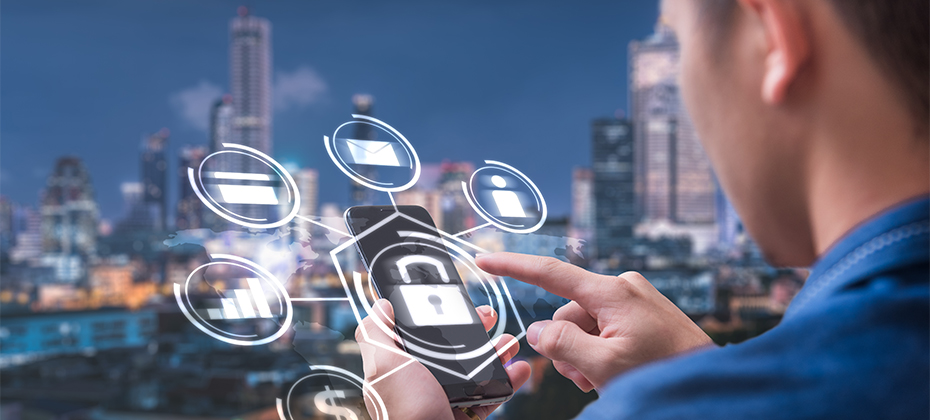 Medical identity theft is a growing concern for healthcare organizations in the digital age. In 2017, healthcare data breaches accounted for 24% of all data breaches, rising to 29% in 2018. In just 12 months, the total number of personal medical records exposed jumped from 5.3 million to 9.9 million.
In fact, healthcare data breaches tend to expose many more individual records than other industries. For example, according to the Identity Theft Resource Center, 43.9% of breaches in the first half of 2019 were in business, while only 36.9% were in healthcare. But for healthcare, this meant exposing a staggering 77.4% of all records left vulnerable to identity theft, compared to just 9.5% by business breaches. The potential impact of a healthcare data breach seems to be further-reaching than in other fields.
At the same time, healthcare is slightly behind other industries when it comes to data security. Financial services have a two-decade head start to refine their anti-fraud strategies. This, coupled with the fact that medical identities are worth 20 to 50 times more to fraudsters than financial identities, means medical identity theft is increasingly appealing to criminals.
It's a big concern, but healthcare organizations can use data to fight data theft. When you're armed with the right information, you can put in place the right strategy to protect your patients.
What is medical identity theft?
Medical identity theft is when someone uses another person's health-related identifying information without them knowing. This could include their name and address, Social Security number, health records, or insurance information. Fraudsters can use this information to access medical services without paying, submit false insurance claims, or buy drugs. They pretend to be someone else to access services illegally. In addition, that personal information could be used for other kinds of identity fraud or blackmail.
What are the consequences of medical identity theft?
Karly Rowe, Vice President New Product Development, Identity & Care Management Product at Experian Health, says:
"For patients, the impact of having their personal information stolen, and then possibly used to make false claims in their name, can be hugely violating. When someone's record becomes overlaid with a thief's record, this can have massive consequences for that person's future treatment. It's a major stress to sort out – both administratively and financially.

And for organizations, there's obviously the reputational hit. The relationship between provider and patient is based on trust. When you fail to secure your patients' most personal information, you risk losing that trust for good."
It's also a major cost. Medical fraud in the U.S. is estimated to cost somewhere between $80 billion and $230 billion, with the cost to individual providers and payers coming in at around $2 million per breach.
To tackle the problem, healthcare organizations are stepping up their security practices across the board. A HIMSS survey, in partnership with Experian Data Breach Resolution, reported that data security strategies have improved. Ninety-two percent of those asked had performed a formal risk analysis, and more than half had increased their patient data security budget. A number of organizations also teamed up to form the Medical Identity Fraud Alliance, to mobilize the industry to tackle the problem. Still, there's a ways to go.
3 ways to leverage data insights to prevent medical identity theft
Protecting patient data calls for a data-based solution. Here are three ways to leverage consumer data and technology to protect your patients and keep their information safe:
Accurate patient data is the cornerstone of data management. If your records aren't entirely reliable to begin with, keeping them safe and secure will be much harder. Put preventative measures in place to minimize the risk of duplicates and errors. Assigning a Universal Patient Identifier (UPI) will let you follow the entire patient journey, so you have a complete, accurate and secure picture of each patient.
Patient portals allow people to access their health information from their personal devices. It's convenient and can improve engagement and health outcomes. Unfortunately, they can also become vulnerable to breaches by data thieves. You have to make it easy for patients to use portals, but difficult for fraudsters to get their hands on that personal data.
As patient portals gain popularity, you must have the right technology in place to validate and protect patient identities. Automating patient enrollment with a tool like Precise ID® can help authenticate patient identities from the start using identity-proofing, fraud management and device recognition.
With data insights, you can check that your patient is who they say they are the moment they arrive in reception. Using the broadest and most trustworthy datasets, identity verification solutions make constant checks, so you have a single, accurate and 360° view of each patient. Not only is this 'golden record' the cornerstone of patient care and experience, it'll let your staff update patient data during intake without manual corrections.
Medical records contain some of the most sensitive personal information, so it's vital to safeguard it with the strongest security that exists.
—
Download this free eBook to learn how to evolve today's patient matching technologies or find out more about how to protect your patient data and prevent medical identity theft.