Emotional Spending: How to Deal (And Prevent) Retail Therapy
Join our weekly #CreditChat on Periscope, YouTube Live, Twitter, and Snapchat every Wednesday at 3 p.m. ET.  This week, we talked about retail therapy — and the problems associated with abusing money to help us feel better.
Our featured guest on Twitter: American Institute of Certified Public Accountants
The video panel included: Kelly Ward: CPA of AICPA's National CPA Financial Literacy Commission; Shannon McNay: Director of Content at MyBankTracker; Rod Griffin: Director of Public Education at Experian and Mike Delgado: Director of Social Media at Experian.
We also featured financial tips all week on Snapchat.
8 Steps to Reduce Emotional Spending
Spending money on ourselves can make us feel good, right?
It's amazing how shopping for ourselves can help use reduce anxiety, stress and boost our moods. And with mobile devices, it's easier than ever to purchase that item on your phone right now and have it shipped to your door tomorrow.
In fact, researchers found that 62% of shoppers have purchased something to cheer themselves up (Psychology Today). Some call it "retail therapy" because shopping can make some of us feel a lot better (especially when we're feeling down or stressed out).
San Francisco therapist Peggy Wynne says "we all enjoy a little retail therapy now and then. In small, manageable doses it can soothe the soul. Shopping isn't a problem when it's done in moderation, just like moderate use of alcohol."
The trouble is when retail therapy prevents us from paying our bills on time, breaking our budgets, lying and/or hiding purchases, and feeling guilty or shame. Unfortunately, letting emotions impact our money decisions can lead us down the wrong path. Your gut can steer you wrong.
So here are 8 ways to help combat emotional spending:
1. Know Your Emotional Spending Triggers
The first key to curbing retail therapy is understanding what drives you to spend. What moods or things will tempt you to make unplanned purchases? If you know your spending triggers, you can find ways to combat and/or avoid those spending temptations entirely.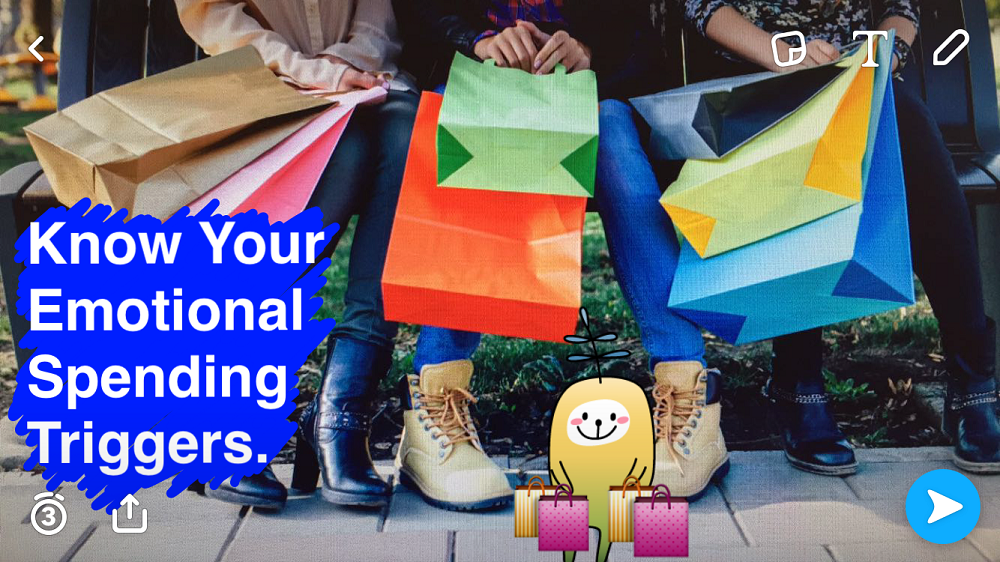 2. Monitor Your Spending to Find "Emotional" Purchases
The only way to know about  all your emotional spending habits is by tracking your daily spending. You easily track spending by holding on to all your receipts to audit later or by using apps or software to track your behavior. You might notice certain times of days or days of the week you're more likely to spend on items you don't need — and also notice all the little purchases you didn't really need (and can return to the store).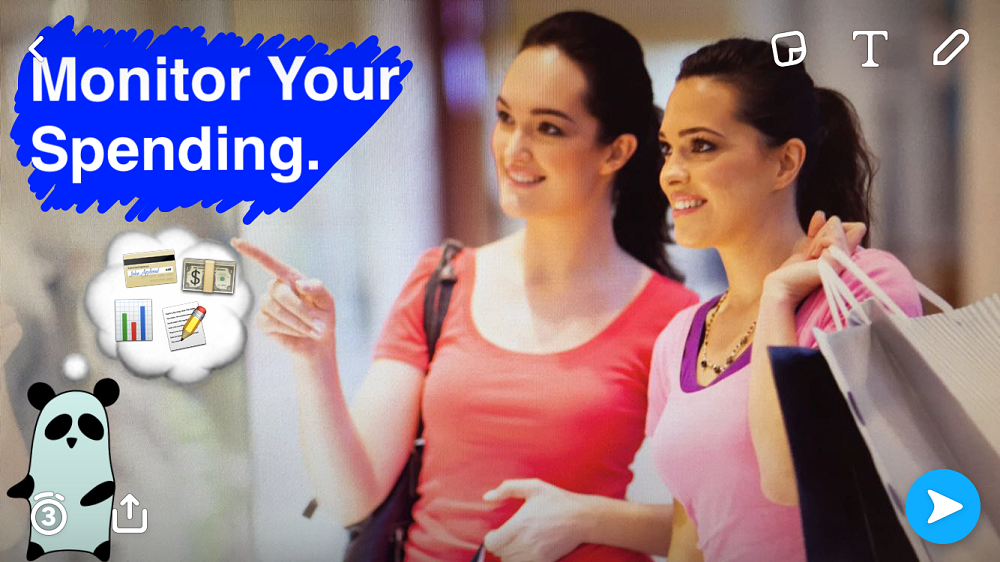 3. Use the 48-Hour Rule
One way to reduce emotional spending is by using the 48-hour rule.  This is a simple — but effective — way to deal with spending temptations. Instead of dropping a specific "want" into your shopping basket, you write down the item's name and price on a notepad.
Give yourself 48-hours to think about a  specific purchase decision and its impact on your monthly budget. During the 48-hour period, ask yourself if you really need the item — and if it's really worth it to you. Most of the time, the 48-hour rule will help you be more objective with your buying decisions.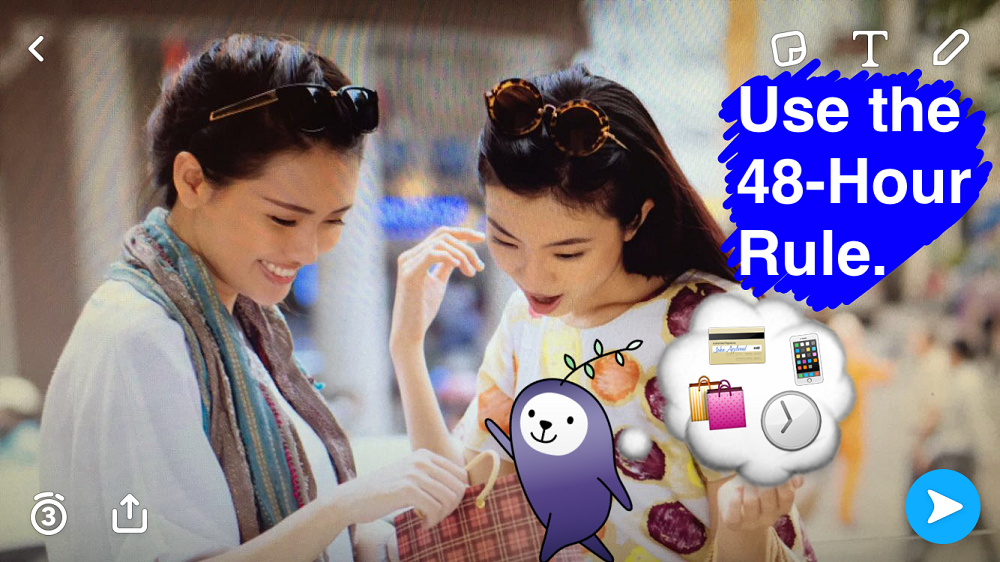 4. Remove Spending Apps from Your Phone (And Unsubscribe to Emails Encouraging You to Spend)
When spending temptations strike, it's best to make it a challenge to make unplanned purchases. This can mean keeping your credit card in a frozen block of ice, removing shopping and coupon apps from your phone, or even unsubscribing to retailer emails that highlight great deals. You know what will trigger you to overspend, so making it more of a challenge to spend money will help you fight the emotional spending urge.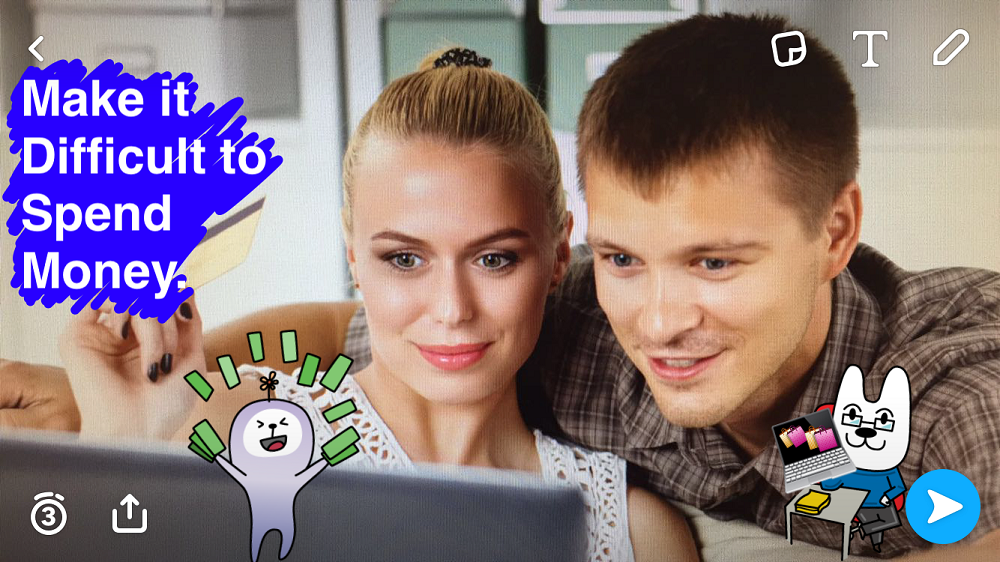 5. Reduce Retail Therapy by Sticking to a Budget
Many people have found budgeting to be a proven way to reduce overspending. You can use the envelope method to limit your spending in each category (e.g. food, insurance, gas, entertainment). Or you can stick to an overall monthly budget that will force you to save (and invest) a certain amount each month — while spending on things you need and paying down debt. Budgeting is key to avoiding retail therapy.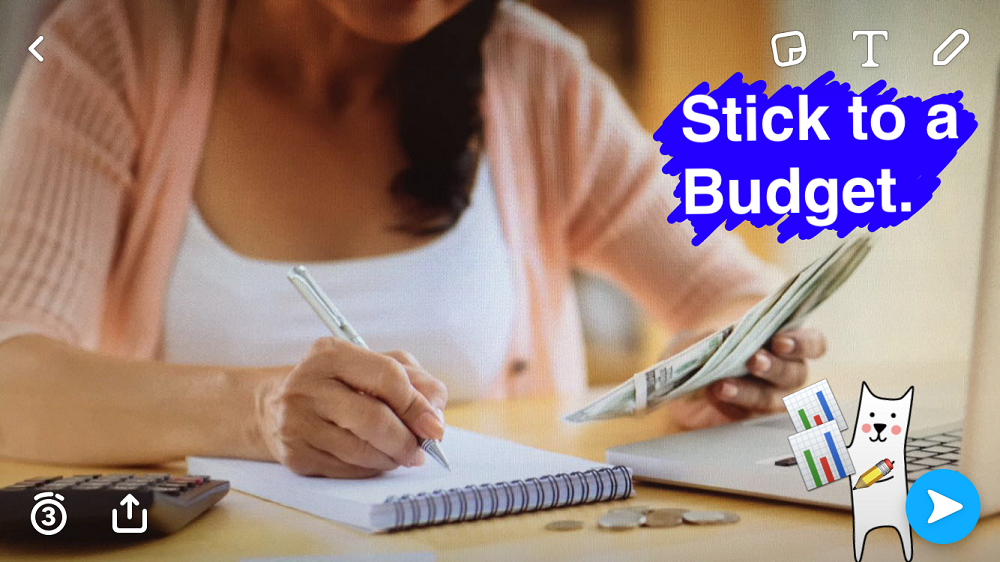 6. Get Support from a Good Friend When Feeling Tempted to Spend
Do you have a good friend who can keep you accountable to your financial goals? Just having someone to talk with when feeling tempted to overspend (especially on days when feeling down) is key to making better financial decisions. Everyone needs a family member or trusted friend who can jump on a phone call or meet-up with when financial temptations strike.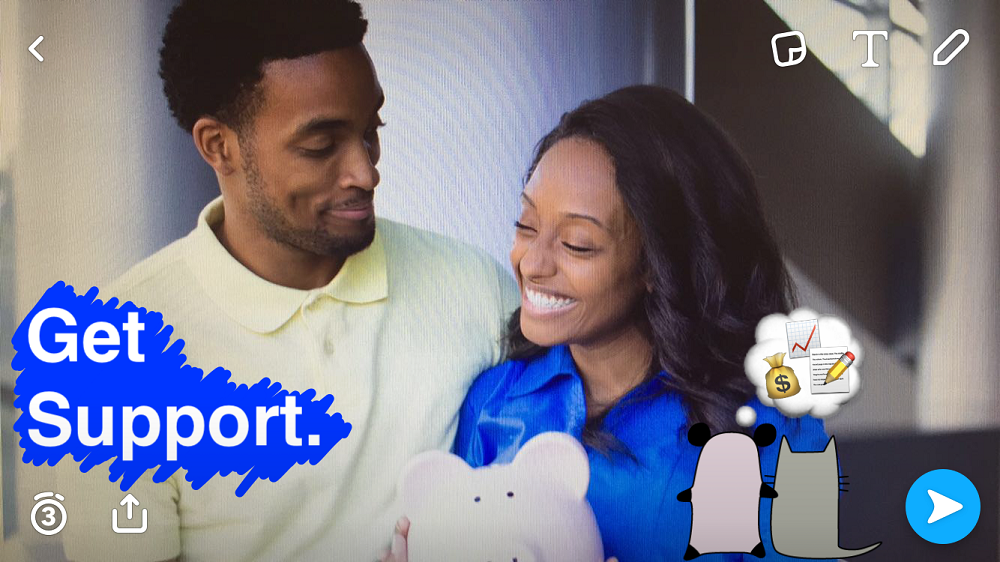 7. Improve Your Mood by Window Shopping
The Journal of Consumer Psychology cited a study indicating that hypothetical shopping is also effective at improving mood — which means window shopping or putting items you want in a wish list rather than a cart. Just make sure to leave your credit cards at home so you won't buy anything when at stores.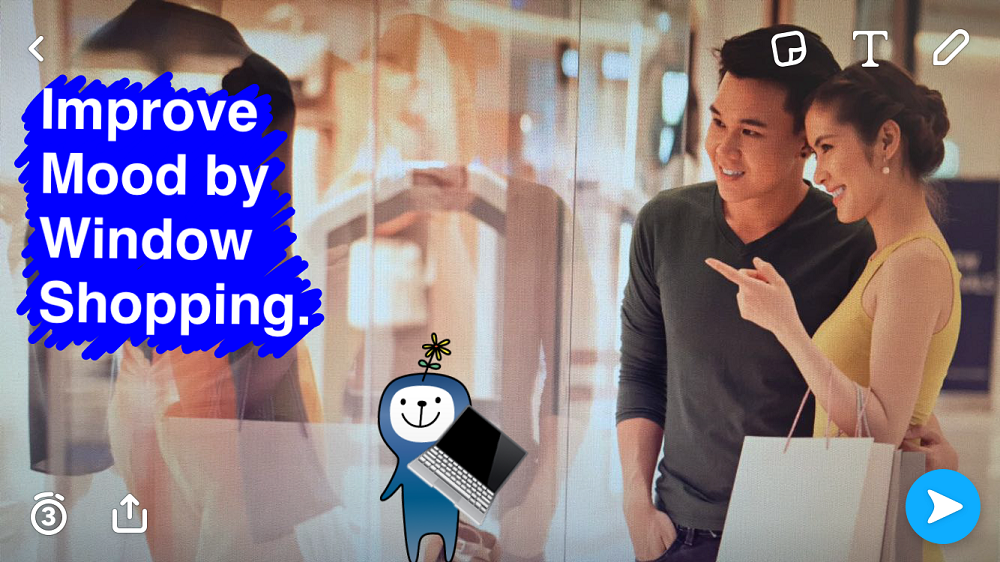 8. Treat Yourself with Small Purchases (Within Your Budget)
Create a "fun" budget that allows you to make purchases with freedom (and without regret).  There's nothing wrong with emotional spending if you have it part of your budget and keeping your overall financial goals on track. You only get in trouble when you put yourself into debt and lose control.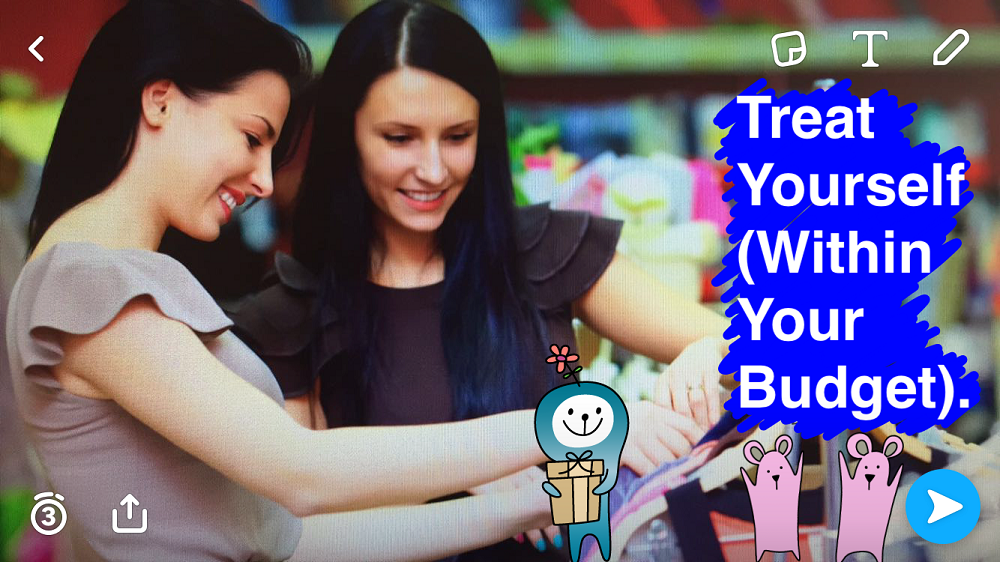 Questions We Discussed:
Q1: What is emotional spending?
Q2: How would someone know if they are an emotional spender?
Q3: Everyone has different spending triggers. How can someone identify their triggers?
Q4: What activities can you do to boost your mood and avoid spending money?
Q5: What are some ways to bounce back from financial stress caused by emotional spending?
Q6: How can a budget help you avoid emotional spending?
Q7: What are steps people can take to limit their spending temptation?
Q8: Should you seek help from a professional if you can't control your spending?
Q9: How can you use your desire to spend money to boost your financial situation?
Q10: Any final tips you can share to help someone avoid emotional spending?
If you've never heard about #CreditChat, here is a brief overview:
Relevant chats on YouTube:
Relevant Articles: