The Most Important Money Lessons to Teach Kids
Join our weekly #CreditChat on Periscope, Huzza.io, Twitter, Facebook Live, and Snapchat every Wednesday at 3 p.m. ET.  This week, we talked about the most important money lessons parents need to teach their kids.
The panel included: Paul Vasey: Founder of CashCrunch Games; Shannon McNay: Director of Content at MyBankTracker; Rod Griffin: Director of Public Education at Experian and Mike Delgado: Director of Social Media at Experian.
We also featured financial tips all week on Snapchat.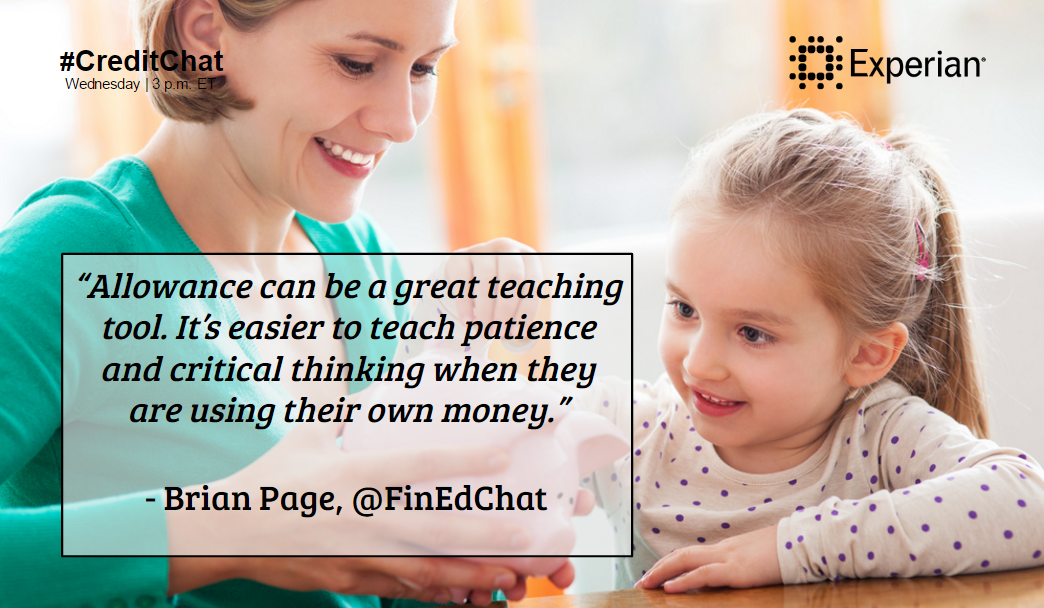 Questions We Discussed:
Q1: Why is it important to talk to your kids about money?
Q2: How can parents make money lessons relevant to their kids?
Q3: What money lessons can we teach kids when they are in preschool?
Q4: What money lessons can we teach kids in gradeschool?
Q5: What money lessons can we teach kids as teenagers?
Q6: What everyday activities could be turned into money lessons?
Q7: How can parents involve their children in family budgeting?
Q8: How can parents who are struggling to make ends meet talk to their kids about money?
Q9: What resources are available to help kids learn about money?
Q10: Any final tips for parents trying to teach their kids about money?
View the Entire Discussion via Storify:
If you've never heard about #CreditChat, here is a brief overview:
Relevant chats on YouTube:
Relevant Articles: