#FinCon16 Pre-Party: Favorite Money-Tips from Personal Finance Experts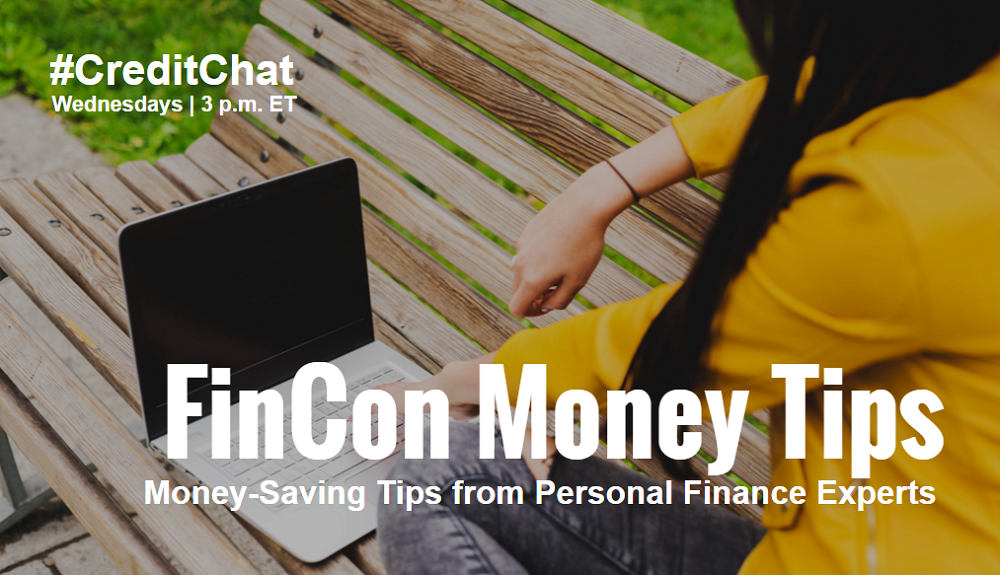 Join our weekly #CreditChat on Facebook Live, Periscope, YouTube Live, Twitter, and Snapchat every Wednesday at 3 p.m. ET.
This week, we had an exciting Twitter party, to help kick-off #FinCon16, celebrating some of our favorite personal finance experts sharing their money tips with us.
The Twitter panel included: Phil Taylor: Founder of FinCon; John Schneider and David Auten– Founders of the Debt Free Guys, Debbi King– Founder of the ABCs of Personal Finance, Rod Griffin: Director of Public Education at Experian and Mike Delgado: Director of Social Media at Experian.
We also featured financial tips all week on Snapchat.
Questions We Discussed:
• Q1: Why is financial literacy important?
• Q2: Is there any specific financial tip your wish you had learned at an early age?
• Q3: What financial advice would you give teenagers starting their first jobs?
• Q4: What financial advice would you give someone graduating from college?
• Q5: What aspect of financial literacy do you think people find the most challenging?
• Q6: What basic steps can someone take to start getting their finances in order?
• Q7: What advice would you give someone wanting to learn more about credit?
• Q8: What advice would you give someone who is struggling to make ends meet?
• Q9: What are some great blogs to learn more about personal finance topics?
• Q10: What are some favorite Twitter accounts focused on money?
View the Entire Discussion via Storify:
If you've never heard about #CreditChat, here is a brief overview:
Relevant chats on YouTube:
Relevant Articles: