Simple Ways to Set Realistic Financial Goals for 2017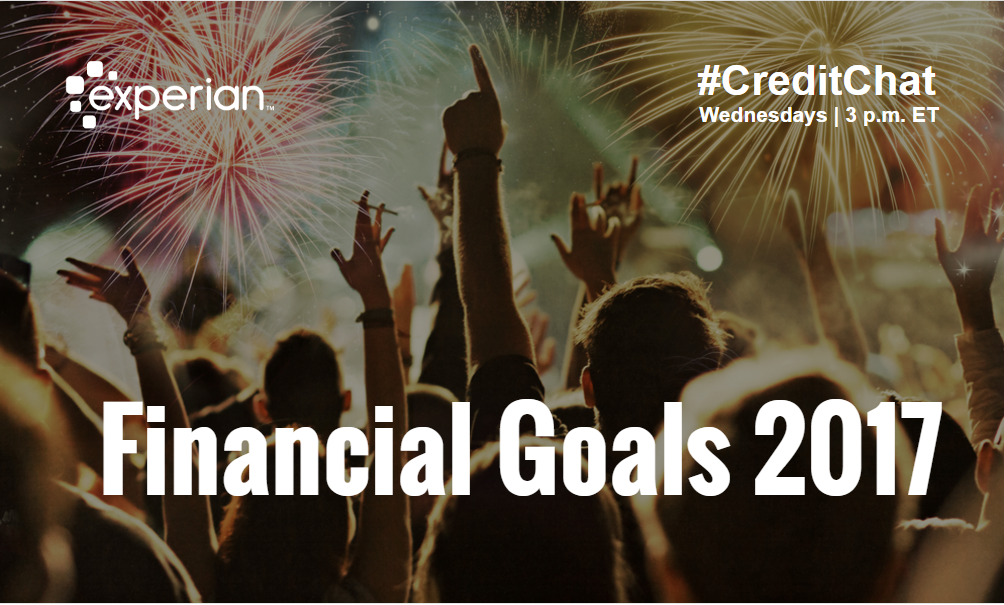 Join our weekly #CreditChat on Twitter every Wednesday at 3 p.m. ET.  This week, we talked about ways to create financial goals that we'll actually achieve. The panel included: Marcus and Rich: Hosts of Paychecks & Balances, a funformative podcast covering work and money for the rising professional; Rod Griffin: Director of Public Education at Experian and Mike Delgado: Director of Social Media at Experian.
We're also featuring financial tips all week on Snapchat.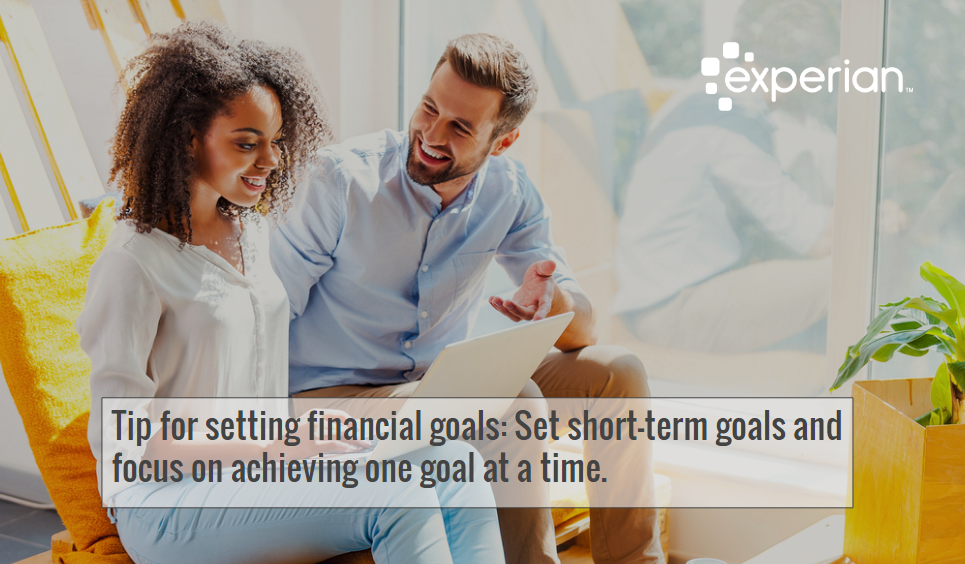 Questions We Discussed:
Q1: Have you set financial goals for 2017?
Q2: Why is it important to set financial goals?
Q3: What questions should someone ask themselves when considering setting financial goals?
Q4: What are examples of short term goals people set in the New Year?
Q5: What are examples of long term goals people can set?
Q6: What can people do to ensure they are staying on track with their financial goals?
Q7: Is it worth it to have an accountability partner?
Q8: What advice do you have for someone who is overwhelmed by their finances going into 2017?
Q9: Do you have any favorite resources or apps to help create goals?
Q10: Any final tips for setting goals for 2017?
View all of the shared in today's #CreditChat via Storify
If you've never heard about #CreditChat, here is a brief overview:
Resources:
10 Money-Saving New Year's Goals That You Can Actually Keep via @Wisebread
Relevant chats on YouTube: