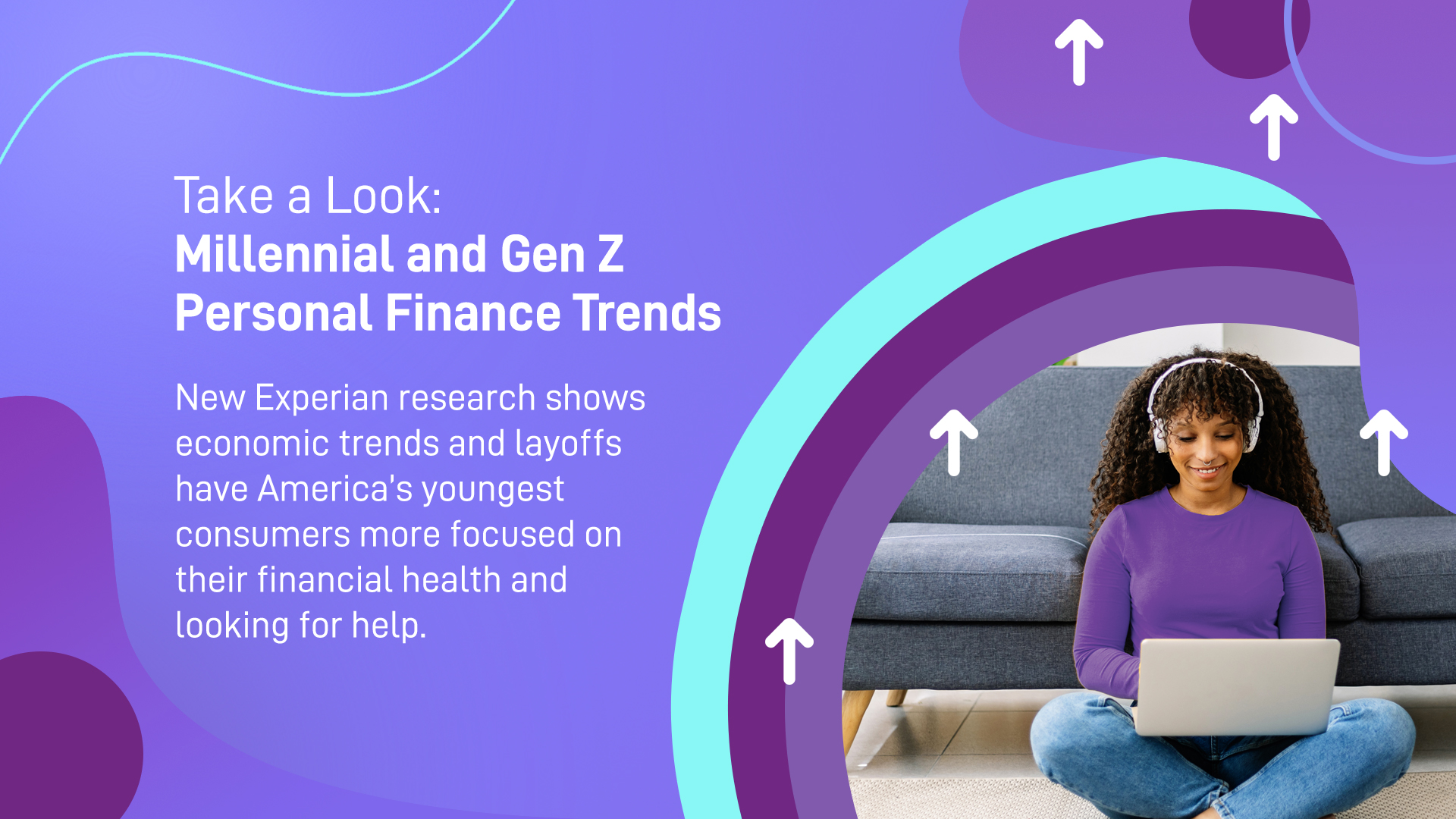 Understanding how credit works is key to protecting your financial health in any environment – and this is especially true today.
What's new: To see how America's youngest consumers are faring, we recently deployed a national survey looking at:
Gen Z and millennial's understanding of credit and personal finance
How recent economic news is impacting their financial health
What would make them feel more optimistic about their situation
Why it matters: As we look ahead, millennials and Gen Z consumers will be the biggest drivers of spending and our economy. Ensuring they have access to trusted financial education and resources is key.
Survey highlights include:
Building a strong credit history is key to unlocking many things we want in life, yet many younger people do not understand its importance until they get older.
The bottom line: Our research revealed many Gen Z and millennial consumers are simply unsure how to successfully build credit and are hungry for trusted resources of personal finance information.
"We believe in financial power for all and ensuring America's youngest consumers are empowered to be financially independent adults is key to achieving this," said Christina Roman, consumer education advocate at Experian. "Personal finance and credit education are central to our mission. We are committed to being a trusted resource for consumers looking to improve their financial health during our current economic environment and beyond."
How Experian Can Help
There are free and easy steps consumers can take to help improve their financial health with Experian, including:

Getting a free copy of your Experian credit report and FICO[1] Score®[2] at www.experian.com or via Experian's mobile app. Our app also has free personal finance and credit building tools
Add positive telecom, utility, video streaming service and qualifying rent payments to your Experian credit report through Experian Boost[3] for an opportunity to improve your credit scores by visiting www.experian.com/boost.
Young consumers without an established credit history can download Experian's mobile app and enroll in a free Experian membership to establish, use and grow credit responsibly with Experian Go™
Joining Experian's #CreditChat hosted by @Experian on Twitter with financial experts every Wednesday at 3 p.m. Eastern time
Visiting the Ask Experian blog for answers to common questions, advice and education about credit
Learn how to build and protect your credit with Experian's Credit Essentials for Everyone flipbook and find additional credit education resources at resources at http://www.experian.com/consumereducation.
Find additional money-saving resources from Experian by visiting experian.com/savings
Survey Methodology
Experian commissionedAtomikResearch to conduct an online survey of 2,008 adults between the ages of 18-42 years old throughout the United States, with even distribution between Generation Z (N=1,005) and millennials (N=1,003) participants.
The margin of error is +/- 2 percentage points with a confidence level of 95 percent. Fieldwork took place between March 31, 2023, and April 4, 2023.
AtomikResearch is an independent, creative market research agency.
---
[1] FICO is a registered trademark of Fair Isaac Corporation
[2] Credit score calculated based on FICO Score 8 model. Your lender or insurer may use a different FICO®Score than FICO®Score 8, or another type of credit score altogether.Learn more.
[3] Results will vary. Not all payments are boost-eligible. Some users may not receive an improved score or approval odds. Not all lenders use Experian credit files, and not all lenders use scores impacted by Experian Boost.Learn more.