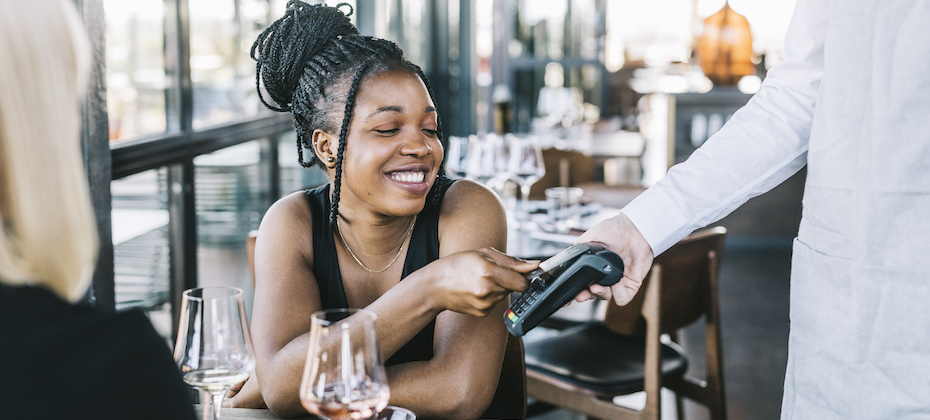 I don't know about you, but the importance of a good credit score wasn't something talked about around my family's dining room table growing up. I knew the value of a dollar and the importance of saving and budgeting, but I didn't realize how many things I'd want in life would depend on having an established credit history.
It wasn't until I went buy my first car that I realized just how important credit can be. I had been using credit, but I wasn't using it as a tool that could work for me. In fact, in this instance, my credit score was working against me.
Thankfully, my boyfriend at the time (and now husband), co-signed on my auto loan so I could get a better interest rate. This experience served as the wakeup call I needed to prioritize improving my credit and overall financial health.
I know my story is similar to many others.
In fact, our recent research shows 77% of millennials and Gen Z consumers are striving to be more financially literate and nearly 80% are actively trying to increase their credit scores. Just as I was, these consumers are hungry for knowledge and 69% are actively seeking trusted resources for personal finance information.
I'm thankful to work for a company that puts consumers at the heart of everything we do. Education is central to our mission and my job is to educate consumers about the tools and resources we have available to help bring financial to all.
Talk about coming full circle!
So, if you're looking for ways to improve your financial health, here are a few quick tips:
Get engaged: Many people think checking their credit report will hurt their credit scores, but this is not true. This is one of the most common myths about credit reports. You can, and should, check your credit report regularly. This is one of the best ways to understand where you stand from a credit perspective. You can get a free Experian credit report and FICO® Score once a month through our mobile app. You can also get a free credit report from each of the three credit reporting agencies by visiting AnnualCreditReport.com.
Use the tools available to you: There are a lot of helpful tools available today that weren't even just a few years ago, including Experian Boost and Experian Go. Experian Go makes it easy for people with a limited or nonexistent credit history to establish, use and grow credit responsibly. And with Experian Boost, you can self-report your cell phone, utility, telecom, and video streaming service payments directly to your Experian credit report for an opportunity to instantly improve your credit score.
Seek trusted resources: In this age of information overload and social media, it can be hard to find trusted sources of personal finance information, but we're here to help. You can find answers to common questions by joining our weekly #CreditChats on Twitter or by visiting our Ask Experian blog. We also have free resources available at www.experian.com/consumerseducation.
Avoid making mistakes with lasting financial impact: I know, I know. This can be easier said than done, but it's an important consideration to protect your financial health. There are many times in life where it's OK to learn by making mistakes, but credit and personal finance are not a time you want to do that if you can avoid it. If you're using credit, make sure you have a plan for paying the debt you owe. Credit can be a financial tool, but debt is a financial problem. Make sure you understand your needs vs. your wants and try to keep your balances as low as possible.
As the saying goes, knowledge truly is power. I know this to be true from experience and our research shows a better understanding of personal finance would make 75% of Gen Z and millennials feel more optimistic about their situation. This is good news as there are many easy steps consumers can take today to feel more educated and empowered. Getting engaged with your credit report and finding the right tools and resources are some of the best ways to protect your financial health in our current environment and beyond.