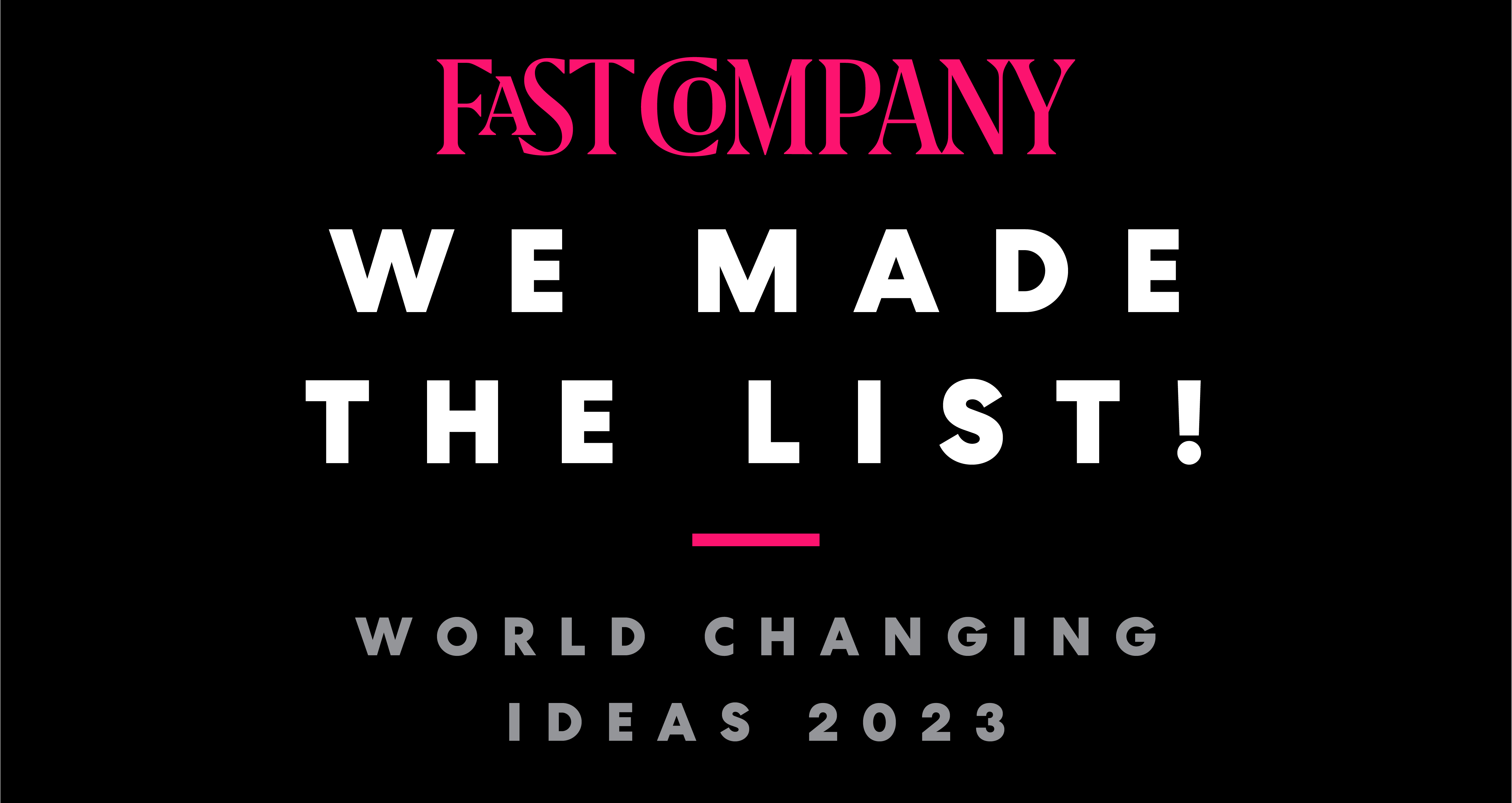 Nearly 50 million consumers have a nonexistent or limited credit history. That is a major problem in need of a world-changing idea.
Experian, in its ongoing efforts to promote financial equity and inclusion, introduced a new offering last year that directly addresses this problem: Experian Go™. This free program empowers "credit invisibles" to establish their financial identity within minutes. And it has already helped tens of thousands of consumers who are new to credit establish an Experian credit report, a critical first step to things like buying a car or renting an apartment.
Now Experian Go has been recognized with the prestigious Fast Company 2023 World Changing Ideas Award for the company's use of innovative technology to promote financial inclusion.
Fast Company's World Changing Ideas Award celebrates the most impactful and innovative ideas that have the "potential to drive true change." The award seeks to elevate finished products and brave concepts that make the world better, with the goal of honoring ingenuity and fostering innovation. Experian Go addresses a crucial need by providing individuals with no credit history with the tools necessary to participate in the financial system and better manage their credit.
Experian Go's award follows last year's recognition of Experian Boost®, a first-of-its-kind feature designed to help consumers improve their credit profile and thrive financially, in Fast Company's 2022 World Changing Ideas Awards.
Millions of people have connected to Experian Boost to improve their FICO® Score by reporting their on-time utility, telecom/phone, rent and video streaming service payments. By giving consumers control over their credit, they can make real, substantial progress in their financial health journey by getting "credit" for paying bills on time. The innovative solution tackles inequity and exclusion from the credit economy, enabling consumers to add positive payment history directly into their Experian credit file and potentially boost their FICO® Score instantly.
At Experian, we believe that technology has the power to do many things, and changing the world is one of them. Experian Go is part of our mission to help provide financial inclusion for all, and we look forward to creating more innovative products that focus on helping people.