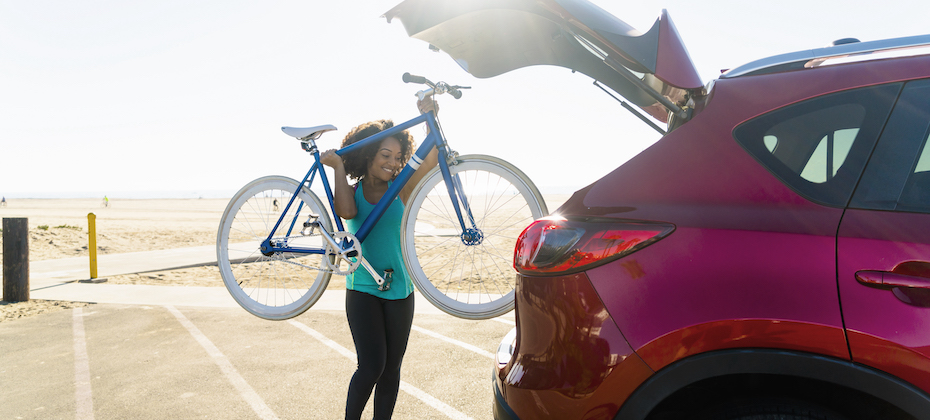 Our latest State of the Automotive Finance Report: Q1 2023 showed the average new vehicle loan amount reached $40,851, and today's average used vehicle loan amount is $26,420. While the growth of average loan amounts is slowing, and in some cases, decreasing from previous years, rising interest rates are pushing monthly payments higher for many consumers.
This news comes at a time when many consumers are looking for ways to save money and are holding onto their vehicles longer. In fact, as of Q1 2023, the average length of ownership for new vehicles purchased as far back as 2010 is 4.19 years. At the same time, the cost of vehicle repairs has many consumers feeling financially stressed.
Whether to eliminate the burden of rising costs of goods and services, or to plan for big ticket items like vehicle purchases or repairs, our research shows saving money is top of mind for many consumers. Two-thirds tell us they are actively looking for ways to trim expenses from their monthly budget.
If you're shopping for a new set of wheels, or trying to keep your old ones on the road longer, here are four steps you can take to save money:
Use credit as a financial tool
A good credit score could help you qualify for better interest rates and better terms for loans. Whether you're looking to purchase a new vehicle or finance repairs, a positive credit history can be a powerful financial tool. Your credit score can also impact the rates you may pay for insurance.
Work to keep your credit card balances low and make your payments on time. Using tools like Experian Boost[1] allows you to add your positive payments for telecom and utility bills as well as video streaming services – and now rent payments – to your Experian credit file to potentially increase your FICO®[2] Score instantly.
Cut costs where you can
We are committed to helping consumers save money in multiple ways and auto insurance is one area consumers may be overpaying. To combat this, we now offer an auto insurance shopping service that delivers tailored rates based on your current policy and vehicle directly from our mobile app. Consumers can potentially save on average more than $900 per year through our service, which is significant.
Plan ahead to save on interest rates
Interest rates are a key consideration if you're shopping for a new or used vehicle. Our latest State of the Automotive Finance Market Report showed the average interest rate for a new vehicle is 6.58%. Oftentimes when shopping for a vehicle the main priority is securing a low monthly payment, but it's also important to assess the total cost of the loan, particularly amid rising interest rates and vehicle prices. With this in mind, some new vehicle shoppers who were in search of lower interest rates opted for shorter loan terms in Q1 2023. Determine how much you can afford to spend each month and opt for shorter loan terms to save on interest.
Don't get a lemon
With prices increasing, we know many people are opting for used vehicles. While this can help with costs, it's important to know what you're buying before you sign on the dotted line. Request a vehicle history report, like an Experian AutoCheck report, before committing to the purchase. These reports include how many previous owners the vehicle had, or if there were any reported accidents. This can help you avoid surprises down the road and give you a better idea of the value of the car. In addition to a vehicle history report, we recommend having the vehicle inspected by a licensed mechanic.
We rely on our vehicles every day. By leveraging the right tools, and with proper planning, you may view them less as a financial burden and more as a means to enjoy the freedom of the open road.

---
[1] [Results will vary. Not all payments are boost-eligible. Some users may not receive an improved score or approval odds. Not all lenders use Experian credit files, and not all lenders use scores impacted by Experian Boost. Learn more.
[2] FICO is a registered trademark of Fair Isaac Corporation