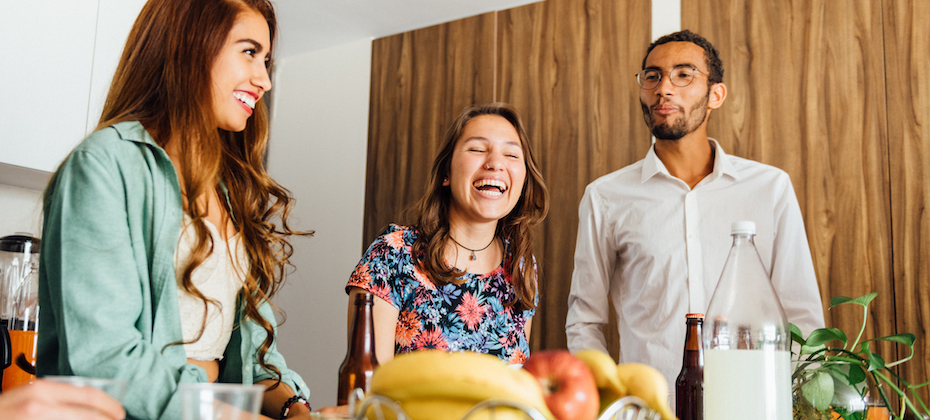 As people around the country prepare to celebrate Fourth of July, our newly released research shows many Gen Z and millennial consumers are longing for more financial independence from their parents.
Why it matters: more than half of Gen Zers and millennials are still financially dependent on their parents. And many don't feel good about it – with two-thirds saying they feel ashamed when asking their parents for financial support.
For many, having an established credit history is key to feeling more financially independent.

Additional survey highlights include:
Statement
Gen Z
(Ages 18-26)
Millennials
(Ages 27-42)
Total
I am somewhat or very financially dependent on my parents
61%
47%
54%
I feel ashamed when I have to ask my parents for financial support
62%
70%
66%
I do not consider my parents to be good financial role models
28%
27%
27%
Having an established credit history is important to being less financially dependent on my parents

77%
84%
80%
I have a hard time saying no to myself when making impulse purchases
58%
56%
57%
I am considering cutting down on my online entertainment subscriptions to save money
58%
55%
57%
I prefer to spend money on life experiences (like traveling, concerts, etc.) now rather than saving for retirement
63%
59%
61%
---
In addition to limited experience with credit, Gen Z and millennial spending habits may be another factor causing them to rely on parents for financial support. More than half (57%) say they have a hard time saying no to themselves when making an impulse purchase for something they want but don't need.
This is a struggle I can relate to. It's become easier than ever to purchase what I want, when I want it, right from my phone. When I catch myself doing this, I pause, and I ask myself if this purchase is a need or a want. That quick check-in really helps to curb my impulse spending.
Credit can be a financial tool to help us achieve many of the things we want in life, including financial independence from our parents. We have resources available to help consumers lead more financially empowered lives. Our goal is to connect consumers with tools and education to help bring financial power to all.
Experian's free tools and resources
If you're looking to save money, build or improve your credit and be more financially independent, I encourage you to take advantage of Experian's free tools and resources, including:
Survey methodology
Experian commissionedAtomikResearch to conduct an online survey of 2,008 adults between the ages of 18-42 years old throughout the United States, with even distribution between Generation Z (N=1,005) and millennials (N=1,003) participants.
The margin of error is +/- 2 percentage points with a confidence level of 95 percent. Fieldwork took place between March 31, 2023, and April 4, 2023.
AtomikResearch is an independent, creative market research agency.

---
[v] Results will vary. Not all payments are boost-eligible. Some users may not receive an improved score or approval odds. Not all lenders use Experian credit files, and not all lenders use scores impacted by Experian Boost®. Learn more.