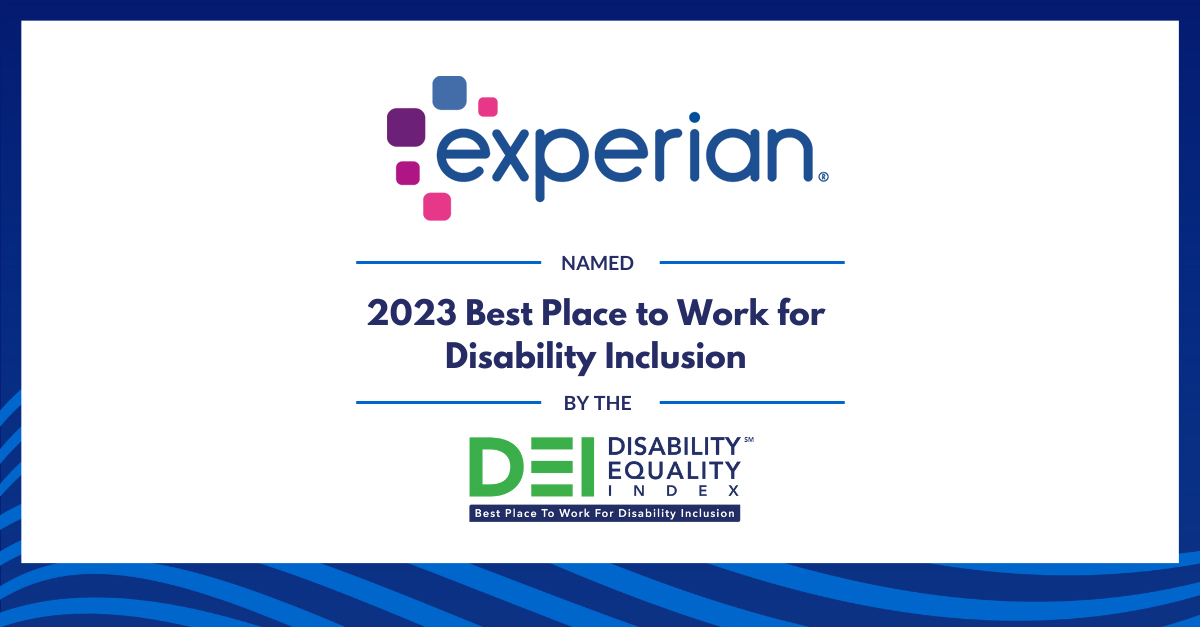 At Experian we recognize our teammates are central to our business success. By including people with disabilities in our workplace, we gain their unique perspectives and different approaches to problem solving.Experian is committed to supporting this community and we are delighted to be named a 2023 Best Place to Work for Disability Inclusion by the American Association of People with Disabilities and Disability:IN.
For the second year in a row, we earned a score of 100 out of 100 in the Disability Equality Index (DEI), the world's most comprehensive benchmarking tool that measures disability workplace inclusion. We continue to explore and prioritize ways to enhance our flexible work environment and engage with those who can help lead the charge most effectively.
Creating a better tomorrow extends to third parties we work with and serve. We launched a pilot program called the Support Hub, which gives disabled people and those with additional support needs an easy, one-stop portal to tell organizations what they need to access essential services; it also helps organizations meet their obligations to better identify and support vulnerable customers.
We're proud to partner with National Disability Institute to support its Financial Resilience Center that provides information and resources to help people with disabilities and chronic health conditions build their financial resilience, and with National Disability Institute and Disability:IN to explore how financial service providers can better support equal access to financial opportunities.
Our inclusion in the DEI for the third consecutive year honors thedetermination, creativity, and empathy of our colleagues with disabilities as we strive to be a great place to work.
Learn more about Experian in its Power of YOU: 2023 Diversity, Equity and Inclusion Report.