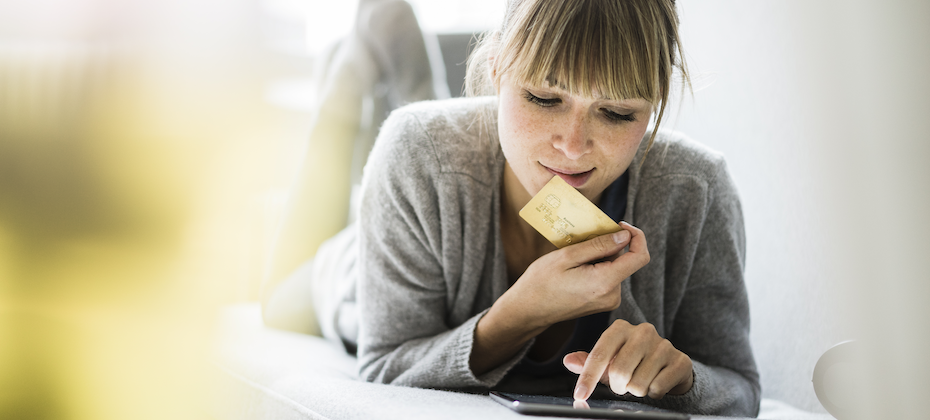 You may have recently read that Experian®, alongside the other two credit bureaus, permanently extended free weekly access to consumer credit reports through AnnualCreditReport.com. While I believe the move helps consumers more regularly review their credit reports, it only begins to scratch the surface of how we empower consumers to take control of their financial lives.
People come to Experian looking for ways to improve their financial health. We have direct relationships with millions of consumers and listen to their wants and needs. That's why we've transformed ourselves into the one stop shop for our members to address many facets of their financial journey. Whether it's accessing credit education materials, monitoring their credit files, finding ways to save money or improving their credit history, consumers can come to Experian to find the tools and resources they need.
Building credit
For instance, in 2019, we launched Experian Boost® –a first-of-its-kind feature that allows consumers to contribute positive payment information for eligible bills including utilities, telecom and even video streaming services, directly into their Experian credit file. Consumers can now also add positive residential rent payments through Experian Boost®1.
More recently, we debuted Experian Go™—another first-of-its-kind feature designed to help "credit invisibles," or people with no credit history, begin building credit. Credit invisibles who utilize the feature together with Experian Boost can establish an authenticated Experian credit report, tradelines and a credit history and, as a result, get access to financial offers.
Staying on top of your information
Beyond our credit building offerings, we've long provided consumers the opportunity to access their Experian credit report and FICO® Score2, free-of-charge. By providing consumers access to their credit report and FICO® Score, we're enabling them to better understand how they may look to lenders, identify potential fraud, determine the specific factors that are affecting their credit and how to improve it.
In addition, our credit and dark web monitoring services help consumers detect whether their personal information is potentially available to fraudsters and protect against identity theft.
Putting money back into your wallet
We also recognize the value of saving money. As part of an Experian membership, we offer resources that can potentially help consumers save on the cost of their auto insurance and find the best credit card for their financial needs. We empower consumers to:
Compare auto insurance policies. Consumers can comparison shop to potentially find a better rate on their current policy and save. The free Experian service delivers multiple, tailored rates from up to 40 leading and well-established auto insurance carriers, allowing consumers to quickly find and purchase an auto insurance coverage plan that meets their needs.
Find the right credit card. Our free Marketplace makes it easy for consumers to compare different credit card options. We match consumers' financial information against lender's requirements to match them with the tailored offers.
Every consumer deserves the opportunity to live their best financial life. Providing free resources to help consumers effectively navigate their financial journey is the best way to help them realize financial independence. While I'm proud of how we've helped consumers thus far, we will continue to innovate and offer consumers the tools to improve their financial wellbeing.
---
[1] Results will vary. Not all payments are boost-eligible. Some users may not receive an improved score or approval odds. Not all lenders use Experian credit files, and not all lenders use scores impacted by Experian Boost®. Learn more.
[2] Credit score calculated based on FICO® Score 8 model. Your lender or insurer may use a different FICO® Score than FICO® Score 8, or another type of credit score altogether. Learn more.
[3] Results may vary and some may not see savings.