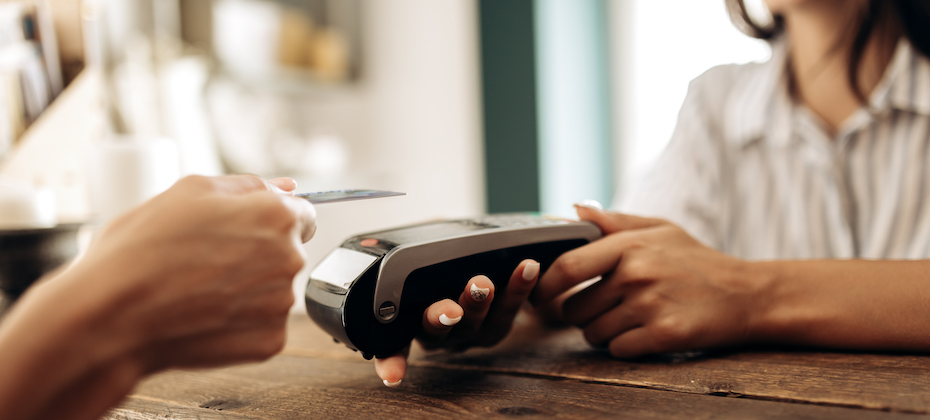 In most parts of the U.S., the start of summer marked the lifting of many pandemic led restrictions. Capacity limits, mask mandates and social distancing requirements are being removed and many of us are spending more time doing the things we enjoyed prior to the onslaught of COVID-19.
There is no question the pandemic created serious financial challenges for millions of Americans, yet many people found opportunity to improve their financial standing. Fewer options for travel, dining and entertainment reduced costs, while the government stimulus packages helped maintain or increased available funds. Personal savings surged, and lower credit card balances and fewer missed payments spurred an uptick in average credit scores. Sadly, at the same time, many consumers struggled to make ends meet as they faced job loss, illness or cared for ill friends and family.
As the world starts to reopen and things begin to feel a bit more normal, many people have questions about how they can improve (or protect their newly improved) credit scores and prepare for a financial healthy summer. One of the best places to start is by checking your credit report. You can get a copy of your Experian credit report and a FICO Score at no cost every 30 days by enrolling in our free service. When you enroll you not only receive a free credit report and score each month, but also have access to other services that can help you protect your financial health, including credit monitoring and alerts and credit card and loan offers that are tailored to you. The belief that checking your own credit report will hurt your credit scores is a common misconception. You should check both your credit report and scores often. You can also get a free credit report from each of the three bureaus once every week at www.annualcreditreport.com through April 2022.
In addition to getting your free credit report from Experian, here are five other things you can do to improve or maintain your credit standing this summer:
1. Prepare for big purchases.
Regularly checking your credit report and credit scores is always a good idea. This is especially true if your summer plans include applying for new credit cards, auto loans or a mortgage. I recommend getting a copy of your credit report and credit scores three to six months ahead of applying for new credit, especially if it's a major purchase. Doing so can help you ensure there are no signs of identity theft and that your credit scores are as good as they can be when you apply. Use this link to get a free copy of your Experian credit report with a FICO Score.
2. Have a summer spending plan.
After many months spent at home with little to do, it may be hard to avoid the temptation to overspend. It's great that we can pick up canceled travel plans and get together with friends and family, but don't try to make up for lost time at the expense of your financial health. Create a budget outlining what you can afford to spend this summer and build your plans from there. Doing so can help you avoid the temptation to overspend and prioritize what's important to you.
3. Get credit for paying your bills on time.
While this summer may be filled with less Netflix binging than last summer, you can still use your on-time bill payments to your advantage. Experian Boost allows you to get credit for paying your streaming service, cell phone, internet, utility bills and other bills on time.  
4. Avoid missed payments.
Nothing will hurt your credit scores more than missed or late payments. To maintain a positive credit history, make a plan to catch up on any missed payments and contact your lenders if you think you may fall behind. Sometimes summer plans can disrupt routines. Enrolling in autopay can be a helpful way to stay on a payment schedule that works for you. 
5. Keep your card balances low.
Your utilization rate, or balance-to-limit ratio, is an important factor in determining your credit scores. It is calculated by adding all your credit card balances at any given time and dividing that amount by your total credit limit. Lenders typically like to see ratios of 30% or less, and people with the best credit scores often have very low credit utilization ratios. A low credit utilization ratio tells lenders you haven't maxed out your credit cards and likely know how to manage credit well. 
Keep in mind that if you use your credit cards for summer travel plans or vacations and pay your balances down when you return home, you may still see a temporary drop in your credit scores. Your lender reports your account status about once a month, so it could be several weeks before your report is updated. Scores calculated after your report is updated will reflect the paid off amount. Depending on when you made a payment, it could take a full billing cycle before your credit report is updated and your credit score reflects those changes.
Remember, credit can be a financial tool, but debt is a financial problem. If you're looking for more resources on credit education, head to the Ask Experian blog or join us for an upcoming Credit Chat every Wednesday at 3 p.m. EST on Twitter.
Until then, I hope you have a happy, safe and financially healthy summer.