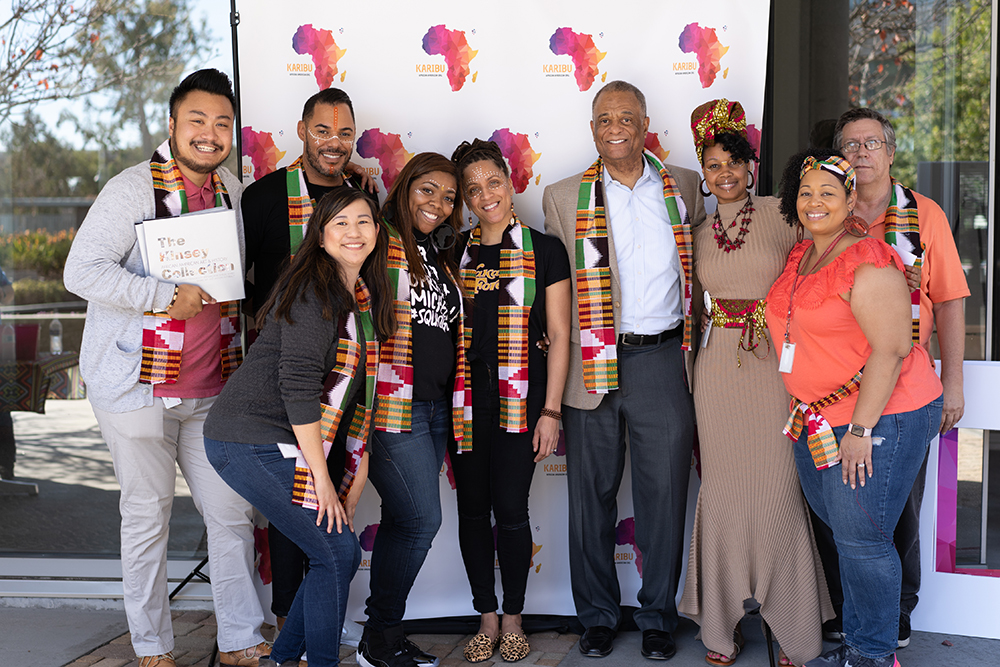 We are proud of our workplace culture at Experian North America. Today, we released our third annual inclusion and diversity "2019 The Power of You" report. We encourage our employees to bring their whole selves to work and have created a culture of inclusion that helps to fuel our continued product innovation.
Our Power of You movement began in 2017 to raise awareness about our efforts around inclusion and to provide employees with greater transparency of the initiatives that are part of this program. Progressive policies across a wide range of initiatives such as pay equity, paternal leave, flexible working arrangements and corporate social responsibility help to make our employees feel proud, committed and empowered to work at Experian.
"Diversity of background, of experience and of thought bring new ideas to our organization which foster the innovation that helps to improve the lives of consumers every day. Our culture of inclusion and diversity underpins our business success which, underpins what our brand stands for," said Craig Boundy, CEO of Experian North America. "With the launch of our '2019 The Power of You' report, we are excited to share how our inclusive workplace is helping to drive our culture of innovation."
Some highlights of our 2019 report include:
We have 1,200 women in STEM positions
47% of new hires are women and 44% are non-white
Women and men are promoted equally
We created our newest ERG, Aspire, which focuses on mental health and physical disability awareness and caregiving
We have a total of eight ERGs with 1,200 active participates
Employees participate in events including charity walks, fundraising events, and toy and food drives, among others
Events recognize International Women's Day, Veteran's Day, the Lunar New Year, National Coming Out Day, Cinco de Mayo, Asian Pacific American Heritage Month, Black History Month, Ramadan, Kwanzaa, Hispanic Heritage Month and Diwali, among others
Employees spent more than 12,000 hours volunteering
With the support of our employees, we donated more than $10,000 for California wildfire relief to the Red Cross
Employees packed a total of 65,880 meals volunteering with Rise Against Hunger locations in Costa Mesa, Allen and Franklin, California
We currently have 38 clubs with 800 members
We rolled out a new Paid Family Care Leave Program, expanding on our existing Paid Parental Leave Program
Additional programs include the launch of a new, enhanced Employee Assistance Program, which offers a greater level of resources and benefits for mental and behavioral health for employees and families and the Experian Hardship Fund, launched in 2018 to help employees who are facing financial hardship. We continued our Humans of Experian video series, which highlights the stories of employees who have unique backgrounds that enhance the diversity of our company.
We also had hundreds of our employees from throughout the organization volunteer to personally evaluate Experian Boost™. Employees participated in this program because they believed in the product's potential to help millions of Americans.
At Experian, we continuously foster a culture of development and growth and we have various forms of mentorship, career paths and leadership programs to support our employees.
Our commitment to creating an inclusive workplace has also received numerous accolades. We were named one the 100 Best Companies to Work For in 2020 and one of the Best Workplaces for Diversity in 2020 by Fortune and Great Place to Work. Additionally, for the second consecutive year, we were awarded a perfect score in the Human Rights Campaign Foundation's 2020 Corporate Equality Index. Experian was also named a Top Workplace in 2020 in Orange County, Calif., by the Orange County Register for the seventh consecutive year, and one of the world's most innovative companies by Forbes magazine for five years.
A copy of this year's report can be found here.