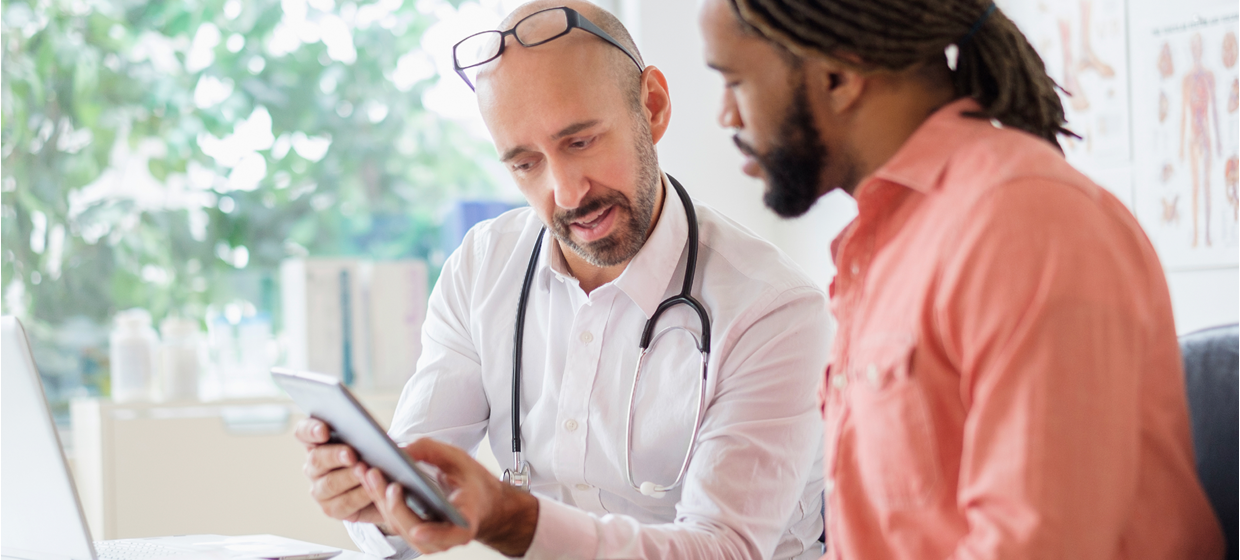 With 2023 just around the corner, healthcare executives are teasing out their strategic priorities for the next 12 months. Where should they be focusing their attention? Here are the top 3 healthcare predictions to watch in 2023 and the actions needed to help providers prepare.
Prediction 1: AI and automation will continue to gain traction
"The time is now for providers to get ready, prepare and implement these technologies."
Automation came to the forefront during the pandemic, enabling essential access to care and filling in gaps created by staffing shortages. By now, the use of remote and digital tools is pretty well-established. Automation is the norm, but there's room to leverage these solutions for an even greater ROI. As Jason Considine says, investing in technology that makes it easier for providers to get paid will be a particularly effective use of digital tools.
One such example is in the digitalization of healthcare claims. Healthcare claims management processes have typically relied on manual systems. These can be slow and error-prone, creating avoidable extra work for staff and friction for patients. In the State of Claims 2022, 78% of executives said their organization would be likely to replace their existing claims management solution if convinced something else can deliver better ROI. Eliminating inefficiencies and optimizing reimbursement would certainly check that box.
Tools like Denials Workflow Manager, Enhanced Claim Status and ClaimSource® use automation and detailed analytics to improve claims management performance. More claims can be processed more accurately, resulting in fewer denials and faster reimbursement. With denials increasing by 10–15%, claims automation is likely to be a top priority for many providers in 2023.
Prediction 2: Patients will increasingly choose providers that offer a user-friendly financial experience
 "The immediate path to better billing and payment processes may escalate pressures on providers right now, but it will yield better financial outcomes in the future for patients."
Victoria Dames, Vice President of Product Management at Experian Health
The economic downturn has put pressure on providers and patients, which we can expect to last into 2023. Patients are concerned about healthcare costs, but they've also come to expect a more transparent and compassionate financial experience. Experian Health's top healthcare predictions finds that reliable pricing estimates, support to find the right payment plan, and convenient and flexible payment options will be table stakes in 2023.
For providers, implementing digital payment options to meet these needs may be challenging, but it's an investment that will yield positive long-term results. More than 6 in 10 patients who have received an unexpected bill or inaccurate estimate would switch healthcare providers for a better experience in future, placing transparent medical billing at the core of attraction and retention strategies.
The medical billing software outsourcing market is already experiencing historic growth as providers respond to patient demand for a digital financial experience: the market's value is expected to grow over the next decade, from $11.1 billion in 2021 to $55.6 billion in 2032. Experian Health leads the way when it comes to creating a patient-friendly billing and payment experience, with solutions such as Patient Financial Advisor and Patient Estimates. Giving patients greater control over their financial journey with upfront estimates and tailored payment plans makes it easier for them to prepare for payments.
Prediction 3: Providers that fail to create a welcoming digital front door could be closing off revenue opportunities
 "Deliver convenience. People are consumers before they are patients."
Tom Cox, President at Experian Health
Automation offers opportunities for optimization throughout the revenue cycle, but one of the most crucial points is in patient access. Making patient access easier is on the list of top healthcare predictions, and for good reason – a frictionless first impression can have a powerful lasting effect. What should this look like? Cox advises that providers should "anticipate the needs of digital-first customers." Patients expect the same personalized service they are accustomed to in other sectors, with convenience, choice and control at the center. Administrative "relics" such as the traditional waiting room clipboards and repetitive forms must be minimized where possible.
A report from Experian Health and PYMNTS found that a third of patients chose to fill out registration forms for their most recent healthcare visit using digital methods. 61% of patients even said they'd consider changing healthcare providers to one that offers a patient portal. Online scheduling software and self-service registration makes it easy for patients to complete these tasks in advance. Providers can then round out a user-friendly patient experience with Patient Payment Solutions. This gives patients a choice of payment methods, leading to faster payments.
Providers have realized that many patient access functions can be achieved more efficiently and cost-effectively using self-service and remote digital tools. By streamlining intake operations, organizations can make better use of staff time, reduce errors and increase productivity, while improving the patient experience simultaneously.
As revenue cycle technology continues to develop in 2023 and beyond, providers need to ensure they are capitalizing on the latest software to improve their bottom line, deliver on patients' service expectations, and keep pace with healthcare predictions.
Learn more about Experian Health's revenue cycle management solutions and contact us to find out how these solutions can help healthcare organizations open their digital front door and prepare for 2023.