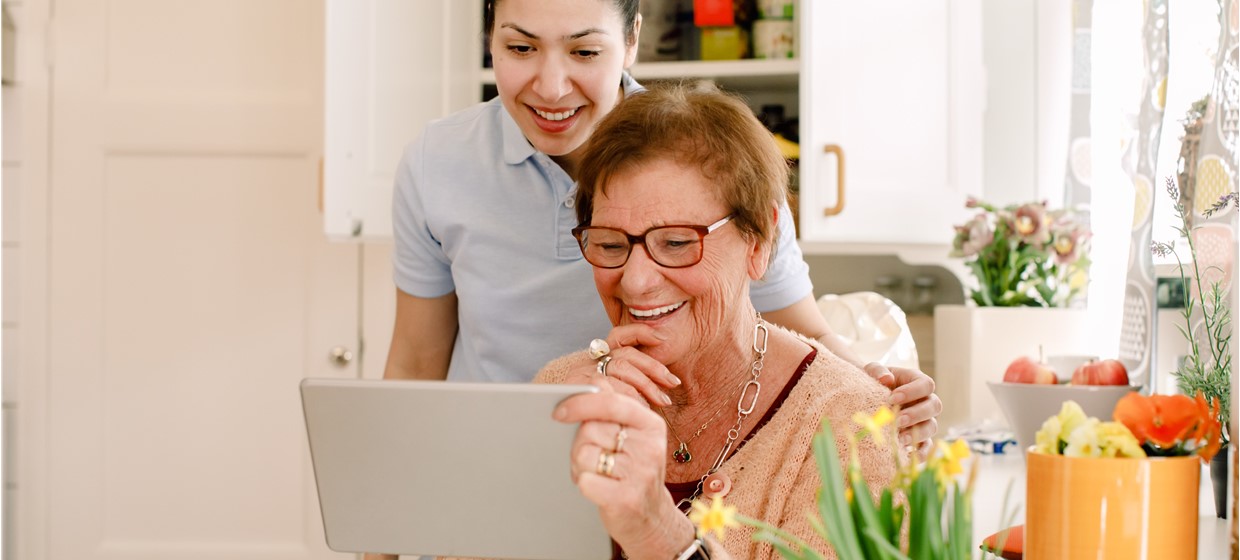 Paying for healthcare has long been a complex experience for patients. Inflation means more families are tightening their wallets, so the demand for clarity and flexibility is increasing. At the same time, the pandemic's digital legacy means patients have had a taste of contactless and online payment methods – and they want more. This means that providers will have to focus on creating a better patient payment experience.
Could a modern financial experience that benefits patients and providers finally become the norm? Experian Health President Tom Cox addresses this question in a recent PYMNTS publication of healthcare leaders' predictions for the second half of 2022.
Concerns about economic uncertainty, along with a desire for more financial predictability, means that providers can benefit from delivering a better patient payment experience. How?
These 3 emerging trends could guide the way:
1. Patients expect a frictionless payments experience
As patients bear more financial responsibility, they expect paying for healthcare to be as easy as buying a new sweater. Experian Health and PYMNTS data found that one-quarter of consumers used digital methods to pay for their most recent healthcare visits, with patient portals being the most common at 14%. Contactless and mobile payments are also becoming more popular.
To eliminate friction, providers must start by identifying the pain points in their payment processes. Do patients know in advance how much their bills will be? Are they given advice and options to spread out payments if they can't afford to pay the entire bill in one shot? When it comes time to pay, can they find a familiar and convenient payment method? Providers that can answer yes to these questions will have the edge when it comes to delivering a satisfying patient payment experience.
When it takes an average of more than 30 days for providers to get paid, any strategies to make it easier for patients to pay sooner and in full will help provider cash flow. Offering quick and convenient digital payment methods that patients can access anywhere, pre-and post-service, will be the key to delivering a better patient payment experience and accelerating collections.
2. Amidst concerns about cost, patients want transparent pricing
New research by Experian Health and PYMNTS found that consumers who were under financial pressure were more likely to cancel appointments out of concerns about costs. More than 2 in 5 patients who received inaccurate estimates ended up spending more on healthcare than they could afford. It's no wonder that 6 in 10 patients who received an unexpected bill or inaccurate estimate say they would switch healthcare providers for a better experience.
Cox notes that alongside consumer demand for a better patient payment experience, regulatory change is giving providers a further nudge toward price transparency:
"The Hospital Price Transparency Final Rule and the No Surprises Act have put accurate data at the forefront of efforts to transform the patient's financial experience. Together, these regulations can create the same pricing experience that consumers enjoy in other verticals, namely knowing the cost before making a purchase."
To date, implementation has been patchy. In August 2022, only 16% of hospitals were found to be compliant with the federal price transparency rule. In a recent conversation with Healthcare Finance News, Experian Health's Chief Commercial Officer, Jason Considine, acknowledges that providing accurate estimates takes work:
"Getting these estimates involves having information about the patient's benefits and insurance plan to create an accurate estimate… On top of mind for most provider organizations is an expectation of spending to increase for technology as regulations expand."
Investing in the right technology can help providers deliver financial clarity to patients. For example, Patient Estimates is a web-based price transparency tool that generates accurate estimates for patients before and at the point of service. It can also direct patients to payment plans and charity care, to help them plan and spread out the cost of care. Similarly, Patient Financial Advisor gives patients a pre-service estimate of their expected financial responsibility delivered straight to their mobile devices, and offers methods to make a secure payment.
3. Digitalized patient payments require better data and analytics
Maximizing the impact of the above strategies relies on having the right data and technology in place. For example, in Accessing Healthcare: Easing Digital Frictions in the Patient Journey, Experian and PYMNTS found that patients may pay in person most often, but at least a quarter would prefer to pay online. Some may want to pay in full while others want to spread the cost. How can providers tailor their approach if they don't know which patients want which option?
Considine says that "Providers have to figure out the right financial pathway. It takes leveraging data to know the right financial experience." Achieving this requires a combination of consumer data, financial information and demographic details to create a complete picture of each patient's needs and preferences.
Patient Financial Clearance leverages Experian's unrivaled datasets to calculate an optimal payment plan for each patient, based on their unique situation. Patients are guided to the right plan, giving them a sense of confidence about what to expect. It automatically screens those who can afford to pay upfront and those who may need more time. It's a more supportive experience for patients and increases point-of-service collections for providers.
Another option is PatientSimple®, which identifies the optimal financial pathway for consumers and makes that pathway available through its consumer-friendly, mobile-compatible, self-service portal. In short, patients want better payment methods, upfront price estimates and personalized payment plans. Data and technology can bring these to life.
Find out more about how Experian Health can help healthcare organizations deliver a payments experience that meets and exceeds patient expectations, complies with regulatory change, and accelerates collections to help providers ride out financial uncertainty.