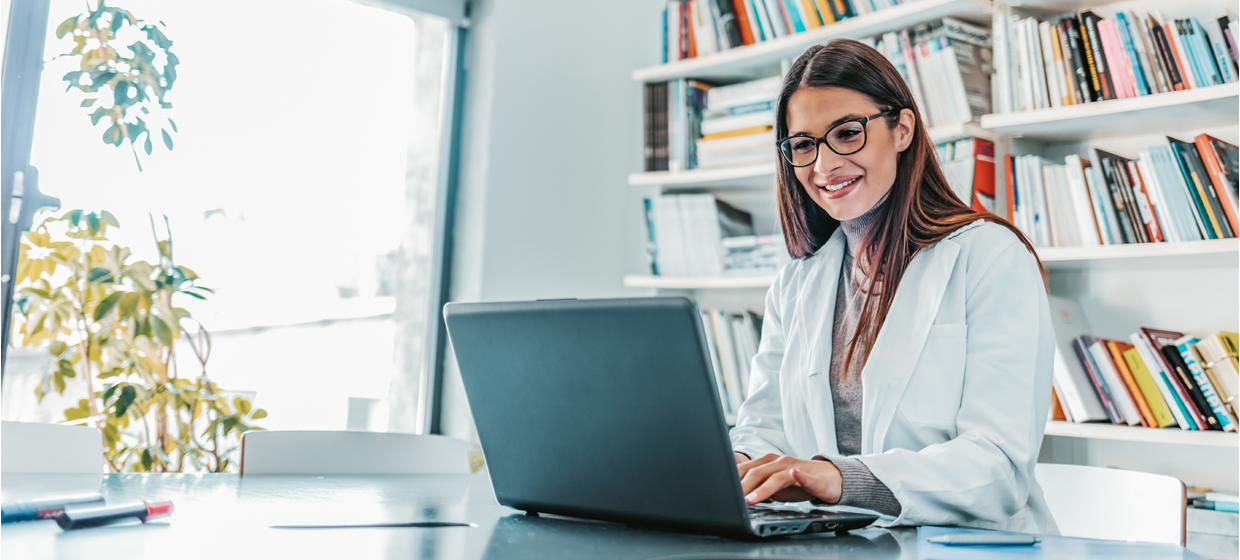 In 2009, processing claims was listed as the second greatest contributor to "wasted" healthcare dollars in the US, at an estimated $210 billion. A decade later, that amount was estimated at $265 billion. Today, healthcare providers are still grappling with denied healthcare claims, with both challenges and solutions accelerated by the pandemic. To put the scale of operational and delivery changes into perspective, Experian Health recorded well over 100,000 payer policy changes for coding and reimbursement between March 2020 and March 2022. The implications for claims processing are immense, which is why healthcare providers need to reevaluate their denial management strategies and invest in new technology that can help increase reimbursements.
In June 2022, Experian Health surveyed 200 revenue cycle decision-makers to understand how they feel about the current situation. What are the priorities of those on the front line of denials management? And how can technology contribute to improvements? This article breaks down the key findings.
Watch the video to see the full survey results:

Takeaway 1: Denials are increasing and reducing them is priority #1
30% of respondents say denials are increasing by 10-15%
Nearly 3 out of 4 respondents say that reducing denials is their top priority
For most respondents, claims management is more important now than it was before the pandemic, because of payer policy changes, reimbursement delays and increasing denials. Respondents attribute this to insufficient data analytics, lack of automation in the claims/denials process and lack of thorough staff training.
When it comes to improving denial rates, staffing seems to be the greatest challenge. More than half of respondents say staff shortages are slowing down claims submissions and hampering efficiency. Shrinking offices mean there is less staff to handle the growing volume and complexity of claims. It's no surprise, then, that around 4 in 10 respondents are also concerned about keeping up with rapidly changing payer policies and keeping track of pre-authorization requirements.
Providers recognize that technology can help reduce denials while easing the burden on staff. A tool like ClaimSource manages the entire claims cycle using customizable work queues that make it easy to prioritize accounts, saving staff time and avoiding the errors that lead to denials. This also incorporates payer edits to ensure that claims are clean before being submitted to the payer. And if claims do end up needing further attention, Denials Workflow Manager eliminates time-consuming manual processes and allows providers to attend to high-risk claims quickly, so there's less chance of delayed reimbursement.
Takeaway 2: Automating denials management in healthcare is critical
52% of respondents upgraded or replaced previous claims process technology in the last 12 months
51% are using robotic processes, including automation, but only 11% are using artificial intelligence
Prior to the pandemic, automation was sometimes perceived as a threat to jobs. But with changing employment patterns and evidence of the broader benefits of automation, attitudes are shifting. Automation can make life easier for staff by removing manual tasks to allow them to focus on other priorities. It speeds up the healthcare claims processing workflow, reduces the risk of errors, and enables better communication between providers, patients and payers.
Providers recognize that automation drives more efficient claims management. The survey revealed that 45% of respondents turned to automation to keep track of payer policy changes, 44% had automated patient portal claims reviews, and 39% had digitized patient registration in the last year.
Automation supports all stages of the claims management process, from auto-filling patient data during registration, to generating real-time claim status reports for back-office staff. Payer authorizations were a common challenge for providers, and a perfect fit for automation. Experian Health's Prior Authorizations solution eliminates the need for staff to visit multiple payer websites, automates inquiries, and offers real-time updates on pending and denied submissions so staff knows when to intervene.
Takeaway 3: Providers are searching for denial management solutions that will achieve the greatest ROI
91% of those likely to invest in claims technology say they will replace existing solutions if presented with a compelling ROI
The majority of providers may be on the lookout for better claims management solutions, but they vary in how they measure ROI. Predictably, one of the most common metrics is how much staff time can be saved, with 61% concerned with hours spent appealing or resubmitting claims, and 52% looking at time spent reworking claims versus reimbursement totals. Rates of clean claims and denials were also popular metrics, at 47% and 41%, respectively.
Using Denials Workflow Manager and ClaimSource alongside additional claims management solutions like Claim Scrubber and Enhanced Claim Status can deliver an even stronger performance against the above metrics. Each solves a specific challenge within the claims management workflow, but when used together, the ROI is multiplied.
Overall, there's optimism that digital technology and automation can help healthcare providers improve claims and denial management and reduce the amount of "wasted" dollars. This survey shows that providers are keen to grasp the opportunities offered by automation to optimize the reimbursement process and get paid sooner.
Download the report to get the full results on the State of Claims 2022, and discover how Experian Health can help organizations with their denial management strategies.