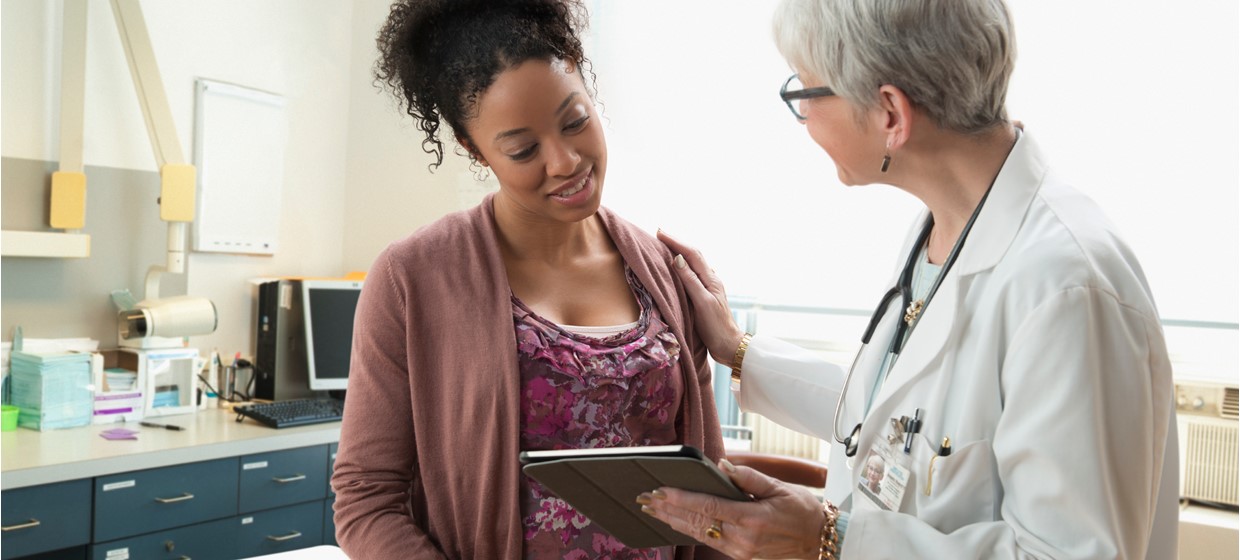 As inflation puts the squeeze on families and individuals, healthcare providers have an opportunity to reimagine the patient financial experience so that medical bills put less stress on a household's finances. Consumer-friendly changes might include providing estimates, clarifying benefits statements, offering payment plans, providing digital tools to make payments more convenient and offering more payment options.
Not only would this help patients manage their medical bills so they feel more in control of their finances, but it would also help ensure that healthcare providers get paid faster and more reliably. Treating patients more like customers might actually boost the bottom line. In fact, a recent study from Experian and PYMNTS revealed that 6 out of 10 patients who paid out-of-pocket healthcare costs and received either an inaccurate cost estimate or an unexpected bill would switch healthcare providers for a better payment experience.
"The Healthcare Conundrum: The Impact of Unexpected Patient Costs on Care," a new report by Experian Health and PYMNTS, surveyed 2,483 consumers to learn about the effects of rising healthcare costs and unexpected medical bills on patient care and satisfaction.

Get the report
The financial challenges for patients
Patients have been forced to assume a greater financial burden for healthcare payments through the prevalence of high-deductible healthcare plans. One benefits survey found that 58% of covered workers have at least a $1,000 deductible for single coverage.
And due to limited payment options for managing medical costs, many consumers get strapped with large medical debt. More than half of Americans have at least $1,000 in medical debt and more than two-thirds of Americans under 65 report that they struggle with the cost of healthcare. Some consumers even opt to delay or forego medical care because of the cost.
The healthcare industry has invested billions of dollars in technology and services that empower patients to play a more active role in the clinical side of their health journeys. Now, providers have an opportunity to do the same with the financial side of healthcare, so patients are empowered to better manage their health costs.
3 investments for a better patient financial experience
Experian Health's State of Patient Access 2.0 survey showed that patients want transparent healthcare pricing, payment plans and support, and faster and more convenient ways to pay their medical bills.
"Giving patients transparency and payment options can improve the patient experience," says Liz Serie, Senior Director of Product Management at Experian Health. She explains that it's important for providers to improve the financial experience because it will benefit each patient's overall health journey, increase the likelihood that patients will pay their medical bills, and help build patient loyalty as consumers prefer providers that offer convenient financial tools for patient payments.
Experian Health has a suite of tools and services that can help providers improve these aspects of the financial side of healthcare. If providers make these strategic investments in the patient financial experience, they can both grow revenue and increase patient satisfaction.
Investment 1: Price transparency
Financial transparency is a major issue in healthcare, which results in unexpected or unexpectedly large medical bills. Data from Experian and PYMNTS revealed that in the past 12 months, 43% of patients who received inaccurate cost estimates and 40% of those who received an unexpected bill spent more than they could afford. If providers can offer more price transparency, it will help patients avoid getting stuck with inaccurate, confusing, or nonexistent estimates for their health costs.
Tools like Patient Payment Estimates and Patient Financial Advisor can deliver clear estimates to a patient's mobile device so they can be better informed about their health costs – and be better prepared to manage them. Patient Estimates uses real-time insurance status, contract rates, and provider pricing so the patient gets an accurate breakdown of a pricing estimate on the front-end of their care. This will allow patients to focus on the care they need instead of stressing about price uncertainty. These tools also offer convenient ways for patients to pay their medical bills so they can manage their financial obligations.
Investment 2: Customized payment options
Consumers expect financing options for larger purchases like cars and appliances, so healthcare providers should consider offering the same.  Personalized payment plans can help patients manage and pay their health bills. PatientSimple identifies the best financial pathway for each individual patient and offers an easy-to-use, self-service portal that helps them navigate that path. Patients can also use this tool to store payment information, set up payment plans, and apply for charity care.
Consumers also want digital payment options that give them a fast, flexible, and secure way to make payments. Many consumers report that the pandemic has changed how they prefer to pay for goods and services. They want more contactless options, online portals, and mobile-friendly systems. Experian's Patient Payment Solutions modernize patient payments through mobile-optimized, self-service options that make it easier and simpler for patients to pay their health bills in whichever way they prefer.
Investment 3: Data-driven financial insights
Healthcare providers can use data-driven tools like Patient Financial Clearance and Collections Optimization Manager to determine which patients have the financial capacity to pay their medical bills – and which patients might need financial assistance. By tailoring payment plans to each individual patient, providers can improve the financial experience and increase the efficiency and productivity of collections.
Consumers have shown that they want convenient and customized payment options for all their purchases – healthcare included. To meet that expectation, providers can leverage technology, data, and analytics, creating the best possible patient payment experiences and improving their own bottom lines.
Learn more about Experian Health can help healthcare organizations reimagine the patient financial experience with digital tools and solutions.