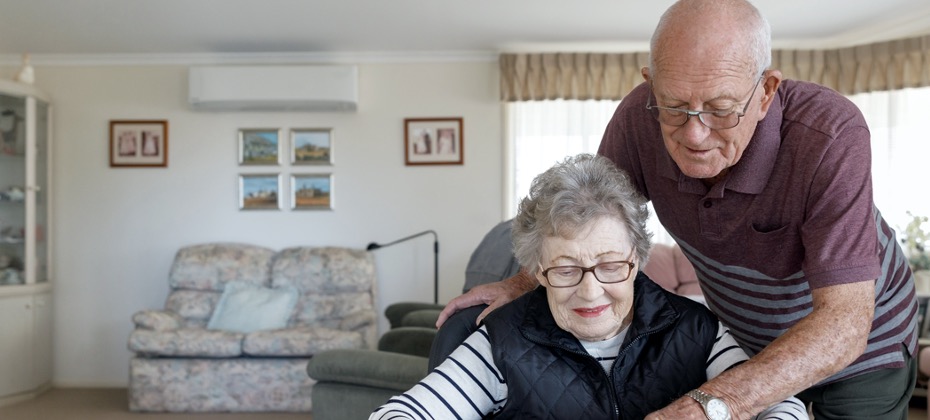 The final blog of our post-COVID-19 patient journey series explores how patients have come to expect convenience, flexibility and transparency when paying for healthcare. How can providers ensure the real-life patient payment experience delivers? Read the full white paper here.
Despite creating a more transparent approach to healthcare pricing, medical bills remain a major concern for many Americans. Nearly three in ten worry about the cost of healthcare. The prospect of an unanticipated and unaffordable final bill looms large over their entire healthcare experience, exacerbated by the job losses and insurance changes that left many on unsteady financial ground during the pandemic.
Patients aren't only looking for greater certainty about what they'll owe, they also want the payment experience to be easier. The pandemic created a new baseline in digital patient access and pulled healthcare closer to other service experiences, where digital and contactless payment methods are the norm.
To ease patients' concerns and meet consumer expectations, providers should focus on redefining payment operations through the eyes of the patient. Patients want to know about their medical costs upfront so they can prepare. Experian Health's State of Patient Access 2.0 survey found that nine out of ten providers agree that this also increases the likelihood that bills will be paid. They want quick and convenient ways to pay and utilize digital apps with user-friendly interfaces. They don't want a one-size-fits-all approach to their healthcare experience ­– and that includes the payment process. Personalized estimates, payment plans and proactive reminders can all help patients feel confident about their medical bills.
The right tools exist to help providers create a great patient experience and reduce the amount of revenue lost to bad debt – it's all a matter of integrating those tools into existing systems.
Help patients plan for bills with transparent pricing
According to a study by Pew Research, around half of nonretired adults feel the pandemic has made it harder for them to reach their long-term financial goals. Many patients are keeping a closer eye on household finances in the wake of COVID-19, so helping them to understand their bills from the onset is key. This can help providers enroll patients in the right payment plans, and will lead to smoother patient collections.
Accurate, upfront estimates should be utilized to improve the patient payment experience. Patient Payment Estimates give patients a clear cost breakdown straight to their mobile, so they can plan accordingly for out-of-pocket payments. Providers that implement these solutions now will be better prepared as price transparency legislation continues to evolve and grow.
Offer flexible payment methods for faster payments
Accurate estimates are just the first step: next, providers should make it as easy as possible for patients to pay their bills. Healthcare has typically lagged behind other industries when it comes to quick and convenient digital payment options. However, the pandemic nudged consumers and providers alike to embrace alternate payment models for medical bills. Many patients want to continue using digital and contactless payment methods – including credit cards and mobile payment apps.
With a service such as Patient Financial Advisor, providers can direct patients to an appropriate and flexible payment plan, as well as secure ways to pay, without the need for multiple patient calls.
Create a personalized payment experience with third-party data and analytics
These tools are effective because they enable personalized experiences for every patient. Some patients may prefer to pay in full before they come in for care, while others may need to pay in installments. Some may prefer to pay via a mobile app, while others may choose to pay in person with their credit card. Certain patients may prefer to receive statements and other communications via email, while others will want to speak to an advisor on the phone. A personalized approach not only creates a better patient experience but also increases patient payments and reduces providers' cost to collect.
Achieving this requires access to accurate and reliable third-party data that paint a fuller picture of an individual patient's needs and preferences. With consumer data that draws on lifestyle, demographic, psychographic, behavioral and financial information, providers can tailor the payment experience to make it as accessible and frictionless as possible. Similarly, Collections Optimization Manager draws on multiple datasets to check coverage information, segment and prioritize patient accounts, and use staff resources efficiently to maximize revenue recovery. Heather Grover, VP of Product Management and Consulting – Patient Payments and Collections, says, "Clients seek processes that are not only tailored to each patient's unique situation but one that helps automate their collections and payments workflow. Minimizing the use of resources in today's environment – whether IT, operational or call center – helps lower the cost of collections while delivering a positive patient experience."
Find out more about how Experian Health's suite of patient estimates and payment tools can help your organization offer a personalized and compassionate financial experience.
Learn more Download the white paper
Missed the other blogs in the series? Check them out: