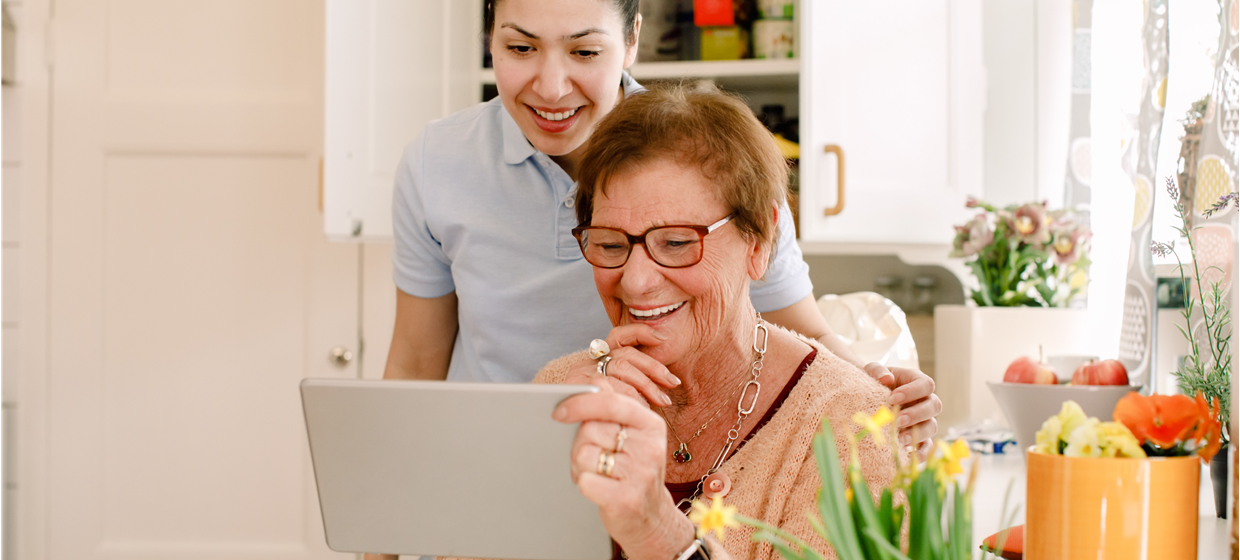 Telehealth adoption has been a bumpy ride. Remote and virtual healthcare services struggled to gain traction pre-pandemic, only to become a life raft for safe access to care when infection rates began to climb. After that initial surge, telehealth usage leveled off at around 38 times pre-pandemic levels for much of 2021. Now, while uptake has dipped slightly as patients return to in-person care, the way healthcare is delivered has changed forever.
Having seen what digital healthcare solutions can do, providers are continuing to embrace telehealth and digital tools as a route to improve equity, access and efficiency. According to a new report by Grand View Research, the telehealth market is expected to reach $787.4 billion by 2028 – a compound annual growth rate of 36.5% from 2022. Research from Experian Health and PYMNTS confirms that patients similarly expect digital tools to remain on their healthcare menu, with two-thirds using patient portals. Healthcare providers must keep patients' digital demands firmly in their sights, to improve patient engagement and secure a competitive edge. For providers thinking about their next digital steps, where are the emerging opportunities and pitfalls?
How to harness the benefits of digital healthcare solutions:
Satisfy consumer demand with hybrid models

Research shows that digital-first patients prefer using online tools to schedule appointments, obtain test results and make payments. Providers can satisfy consumer demand by offering hybrid models that include in-person and digital tools. Experian Health's suite of patient access solutions allows patients to choose when and where they engage with their provider and reduces friction around booking and billing. Clean data and reliable patient matching can give patients a seamless experience as they move between online and in-person interactions.

Connect with diverse communities to increase access to care


Adoption of telehealth and digital opportunities goes beyond consumer satisfaction. Opening healthcare's digital front door enables communities that often find it challenging to access care, such as rural and lower-income communities, to overcome obstacles. Online scheduling tools can give busy families and those who may be juggling multiple jobs opportunities to book appointments at a time and place that suits them best. Data on the social determinants of health and patients' financial circumstances can be used to direct those in need to financial assistance, so patients don't miss care out of concerns about cost. Digital healthcare solutions can also be a better fit for younger patients who automatically reach for their mobile devices to interact with services.
Automate to save resources and mitigate rising inflation


Automated and self-service digital healthcare tools that eliminate the need for manual input are also far more efficient than analog alternatives. Providers can save valuable staff time and resources and redirect them to where they're most needed. A more efficient and adaptive approach to healthcare delivery can help combat rising inflation and ride out economic shocks.
Pitfalls to avoid when implementing digital health solutions:
Close the expectation gap – especially around payments

Despite these advantages, a gap remains between how patients say they want to use digital tools, and whether they can actually use them. For example, in The Digital Healthcare Gap report by Experian Health and PYMNTS, 32% of patients who don't currently use patient portals said they'd be interested in doing so if one was available. There's a similarly stark gap between the number of patients seeking upfront cost estimates and those who get them. Only 24% of patients said they had access to a patient portal that offered pricing estimates. To increase patient satisfaction (and bump up collections rates), providers must expand portal capabilities to include cost estimates, payment plans and other services that patients repeatedly say they need.

Closing the expectation gap will be particularly relevant to providers that want to attract new and younger consumers, who are more likely to expect and use digital healthcare solutions.

Eliminate disjointed data with interoperability

Digital and data-driven tools are only as powerful as the data they're built on. If patient information is inaccurate or incomplete, the convenience and ease expected of digital healthcare solutions start to break down. Providers must find digital healthcare solutions that are convenient for patients to use, but also compatible and easily integrated with the wider information ecosystem. A unique patient identifier is one way to ensure that these innovative tools and apps work together and ensure staff have access to up-to-the-minute patient information. Getting the back-end setup right will ease friction in the patient journey.

Avoid missed opportunities to scale with actionable analytics

As the pandemic has shown, telehealth and digital healthcare solutions have the power to open access to care, but only if they are made available to the right patients at the right time. Experian Health's data and analytics solutions allow providers to identify gaps in digital strategy delivery, understand and segment patients, and adopt a flexible and responsive approach to create a frictionless patient journey.
Find out more about how Experian Health can support healthcare organizations to maximize the opportunities in implementing digital healthcare solutions and secure the digital advantage.
Contact Us