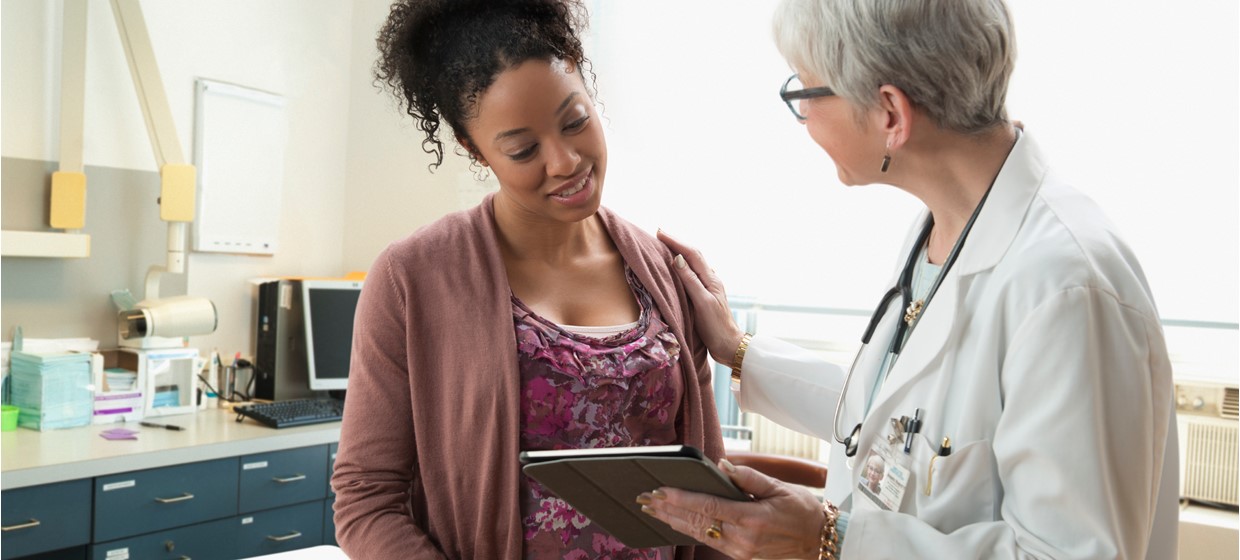 Patient experience may not be the first consideration that comes to mind when you're looking to improve revenue cycle management (RCM). However, a positive patient experience can benefit RCM. It can make the complicated process of understanding and managing healthcare finances simpler and more seamless for patients—and facilitate an easy-to-navigate continuum of care that includes RCM.
Financial transparency plays a significant role in building trust and confidence between patient and provider. Patients who may find it difficult to understand medical billing and health insurance coverage—and who are paying more out-of-pocket costs thanks to high-deductible health plans—appreciate accurate estimates and a range of convenient payment options. By optimizing back-end claims, billing, payment and collections processes, providers free up staff to provide individualized help to patients who need it.
Strategies to bolster patient experience and RCM
Patients who have grown accustomed to using digital platforms for everything from online shopping to food delivery, travel, managing finances and entertainment gravitate toward digital tools and expect a high level of functionality. In a Salesforce survey of 15,000 consumers, 68% of respondents said their expectations of companies' digital capabilities increased after COVID-19 drove more of their activity online. Providing a superior digital experience is now synonymous with good service, but healthcare is lagging behind other service sectors.
"Often, patients do not have easy access to the tools that create financial transparency and miss out on assistance that might help them feel confident about what their care is going to cost and how they will manage their payment," explains Liz Serie, Senior Director of Product Management at Experian Health. "Using digital tools and data analytics can help providers make this portion of the patient experience less frustrating and simpler to navigate. This can improve RCM and allow patients to focus on their treatment and healing."
"Often, patients do not have easy access to the tools that create financial transparency and miss out on assistance that might help them feel confident about what their care is going to cost and how they will manage their payment. Using digital tools and data analytics can help providers make this portion of the patient experience less frustrating and simpler to navigate. This can improve RCM and allow patients to focus on their treatment and healing."

– Liz Serie, Senior Director of Product Management
For providers, automation and data analytics can streamline workflows and improve efficiencies. These factors are critical as staff find themselves under increasing pressure to provide accurate patient estimates upfront and to submit claims accurately to reduce denials.
How can providers use the patient experience to improve RCM? Here are a few areas of focus to consider:
1. Offer consumer-friendly front-end technology
Patients are looking for seamless digital experiences, where they are empowered to search out what they want, choose from a menu of options and pay effortlessly online. In a healthcare setting, they want to find and schedule their own appointments quickly. Providing new and existing patients with 24/7 mobile access to online patient scheduling is critical to early engagement. "Our surveys show that patients will choose providers based on who has better digital platforms, offering conveniences like being able to schedule their services online," says Serie. In fact, a new report from Experian Health and PYMNTS revealed that 61% of patients interested in using patient portals say they would switch to a healthcare provider that has one.
Get the report

Providing patients with an accurate estimate they can review in advance improves transparency and builds trust. This allows patients to ask questions and make decisions about how to pay on their own time and without pressure. Pre-appointment estimates might also offer patients the opportunity to pay conveniently online before their appointments or at the point of service, minimizing the need for post-treatment collections and reducing RCM costs.
2. Simplify and automate in-office technology
Automation can boost the experience on both sides of the front desk. Automated processes simplify patient-facing tasks like registration and check-in while making back-office operations like data entry and authorizations more efficient. "When a patient submits photos of their insurance card and identification, software scrapes that information and inputs it into the system," Serie explains. "This process is more convenient for the patient, faster and more efficient for staff, and reduces the potential for human error."
As healthcare providers continue to experience staffing shortages, automated systems can offer greater workplace flexibility. "Automated processes make it easier for staff to work at different times and from more flexible locations – or even from home," says Serie. That's helpful for providers that need to flex their resources, but also for employees who want more options on where and when they work.
3. Provide price transparency and financial information
In a Policygenius consumer survey, 26% of respondents said they have avoided care or treatment because they were unsure what their insurance covers. Patients might be forgiven for feeling confused and frustrated – healthcare bills are not always patient-centric. In fact, many consumers report a low level of insurance literacy and, unless told, don't know in advance what medical procedures are likely to cost. At the same time, out-of-pocket costs are rising, raising the stakes and increasing the likelihood that medical bills will pose a significant financial challenge.
Outlining estimated costs prior to service can help patients understand their expected out-of-pocket payments. Accurate patient payment estimates take away some of the sticker shock and give patients an opportunity to discuss coverage with their insurance companies, choose the right payment methods, or arrange for payment plans before treatment happens. A  can also help establish a productive flow of communication prior to treatment, with text message alerts that let patients know their estimates are available for viewing at their convenience
4. Allow for online bill payments
Frictionless payments are now the norm, online and in-app. "Patients are consumers," Serie explains. "As consumers, they expect to be able to interact via their mobile device at home, use text messages and be able to pay through digital formats. What they don't expect is to have to walk into an office to deal with paperwork, write a check or even carry an actual card."
Experian's PatientSimple solution offers healthcare organizations a suite of tools to simplify payment. Using a healthcare-specific algorithm, PatientSimple provides personalized, data-driven insights that help providers deliver the right messaging and payment options, including:
Price estimates based on insurance coverage and payer's negotiated rates
Guest payment option for patients who don't want to set up an account
Online payments and payment plans
E-statements, online account access and email payment reminders
Qualification for financial assistance
A smoother path to payment increases the chances that patients will pay pre-appointment or at the point of service. By offering patients more and better payment options providers can increase up-front revenue and reduce the need for collections.
5. Enable self-service
Frictionless payments are just one facet of helping patients help themselves. Enabling the tools that create a "digital front door"—including the ability for patients to register and check-in online, access a virtual waiting room and make "contactless" payments—can boost engagement and give patients greater choice, control and convenience. By mapping a patient journey that flows seamlessly between virtual and in-person interactions, providers can set the stage for receiving payment earlier in the process. This can also help with outreach to patients post-care for follow-up and payment, if necessary.
6. Ensure coding and billing accuracy
Clear, accurate patient billing is the goal, but keeping up with changes across multiple payers is an ongoing challenge for healthcare providers. New products, mergers and acquisitions, policy and procedure changes all create the potential for errors, denials, delay and lost revenue. Experian Health's Payer Alerts helps notify providers of payer policy and procedural changes with a daily digest email and an online portal. A simplified estimate process with fewer revisions streamlines the RCM process; it also helps patients avoid confusion, which degrades the patient experience and may cause patients to delay payment.
7. Optimize bill collections
Collections can be one of the most difficult parts of healthcare RCM. On the patient side, post-treatment collections feel like a hassle; they may also become a source of significant financial problems. For providers, collections can be costly and time-consuming.
Optimizing collections with automation and data analytics can streamline the process and improve outcomes. Experian Health's Collections Optimization Manager uses specialized scoring algorithms to segment and prioritizes accounts based on the likelihood they'll be able to pay. Automated billing and outreach make collections less onerous for staff, while automatic updates keep accounts and communications current. For patients, providing convenient digital payment options takes some of the friction out of the payment experience and removes at least one barrier to bringing an account current.
Patient experience and RCM bolster each other
Improving healthcare RCM is certainly not the only reason to work on improving the patient experience. Enhancing the patient journey across the care spectrum can help providers engage new and existing patients, offer the digital tools and seamless experiences they've come to expect, and reduce their anxieties over medical costs. At the same time, using RCM solutions to bolster the patient experience means new efficiencies for staff and, along with this, expanded opportunities for work flexibility and greater success at managing the revenue cycle.
Contact Experian Health to learn more about optimizing your patient experience and improving RCM at your organization.