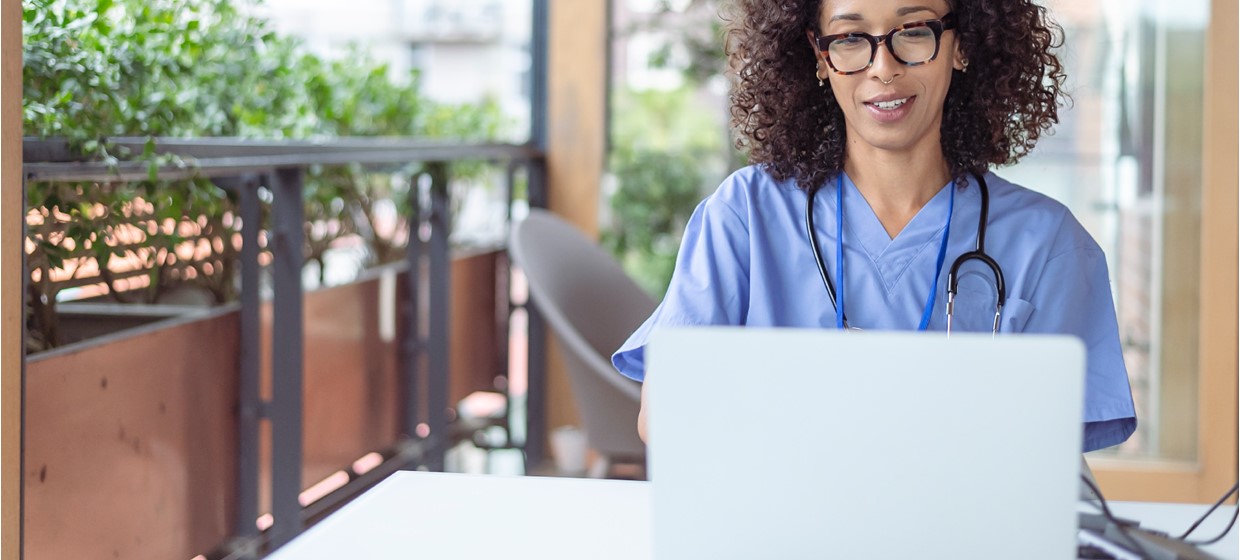 The payer policy rollercoaster has taken a few twists and turns recently, leaving healthcare organizations out of the loop if they try to keep pace with payer requirements using manual systems alone. Keeping track of changing payer requirements has long been a major challenge for providers, but several shifts in the reimbursement landscape have prompted payers to implement updates at rates providers may struggle to match. More flexible policies permitted during the pandemic are being rolled back, altered employment patterns are influencing insurance plan administration, and new clinical delivery models (such as telehealth) are necessitating different coding structures. J. Scott Milne, Senior Director of Product Management at Experian Health, says, "We're seeing an uptick in the volume and velocity of payer policy changes, updates, requirements and terminations. It's a tremendous amount of information to stay on top of, especially if you're trying to do it manually."
Healthcare providers that fail to keep up with these changes could end up wasting many hours and resources to rework claims. Instead, they should consider using automated payer alerts to ease the administrative burden, keep a lid on denial rates and protect profits.
Automated payer alerts give providers the power of knowledge
For many providers, staying on top of payer requirements involves recurring calendar reminders to check payer websites, subscribing to payer newsletters or social media accounts, or poring over industry media coverage for a hint at possible changes to come. If these checks were automated, providers could save hours of valuable staff time, and feel confident that no vital details are missed.
With automated Payer Alerts, providers get instant access to the payer policy and procedure changes they're too busy to catch. It's a simple and convenient way to monitor modifications so claims can be submitted correctly the first time. This means staff can spend less time researching changes to procedures. Through an online portal and daily email digest, providers get timely alerts about payer changes posted on more than 120,000 different web pages. Every notification is the result of extensive behind-the-scenes work by Experian Health's proprietary software. The program generates alerts with a detailed summary of changes, a link to the affected policy and a breakdown of changes by healthcare specialty. This allows providers to prioritize those that are most relevant to their organization.
Milne says, "Payer Alerts brings our clients the power of knowledge. We track over 120,000 web pages daily to find policies that are changing. The alerts are delivered to the provider's desktop every day, with the payer policy information that's most relevant. That means organizations know how to respond and can make the necessary updates to protect their revenue cycle."
Client success story: Payer Alerts pay big dividends

Being in the loop about what's covered and what's not puts providers in a better position to protect revenue by enabling more efficient allocation of resources, minimizing claim denials and avoiding missed revenue opportunities. New York-based University Physicians Network (UPN) implemented Payer Alerts to help physicians avoid denied claims.

The CEO said, "Payers are increasing their edits, but if you know about them ahead of time and can make the required adjustments, you can avoid both denials and time-consuming appeals. With Experian Health, we now have an automated, straightforward process that helps us minimize unnecessary denials and take a proactive approach."

One UPN group recovered $42,000 as a result of a Payer Alert on a single policy change.
Amplify results with the right healthcare payer solutions
Payer Alerts helps healthcare organizations streamline their workflow and maximize revenue through more than just its immediate features. Its compatibility with other automated healthcare payer solutions can build the perfect defense against payer reimbursement challenges.
For example, combining Payer Alerts with Contract Manager and Contract Analysis helps hospitals manage multiple payer contracts and checks that the correct amount has been reimbursed. Contract Manager allows providers to monitor payer performance and arms them with the data to negotiate more favorable contracts. It generates reports that support better communication with payers. This results in fewer phone calls to resolve issues and reduces the likelihood of misunderstandings over patient insurance status or whether a claim was received.
Similarly, Claim Scrubber works alongside Payer Alerts to review every claim and verify that it's coded correctly before being sent to the payer, to reduce the risk of denials. Claim Scrubber also now includes billing modifiers designed to support compliance with the Appropriate Use Criteria program.
Keeping pace with regulatory changes
Looking ahead, providers must continue to pay attention to legislative changes that affect payer strategies. Implementation of the No Surprises Act and related legislation should lead to greater transparency and more effective data sharing within the healthcare community. However, it also puts pressure on payer-provider relationships. Payer rules may continue to change, which means that payers may interpret these rules differently. Experian Health's regulatory solutions can help providers stay on top of these changes and avoid penalties.
Ultimately, providers can't respond to changing payer policies if they don't know those changes have been made. While change is inevitable, losing valuable time and revenue to inefficient manual processes is not. By investing in automated healthcare payer solutions, providers can adapt to change and stay ahead of the game.
Find out more about how Experian Health's Payer Alerts can help healthcare organizations capture the necessary information to make timely and strategic decisions to protect profits.