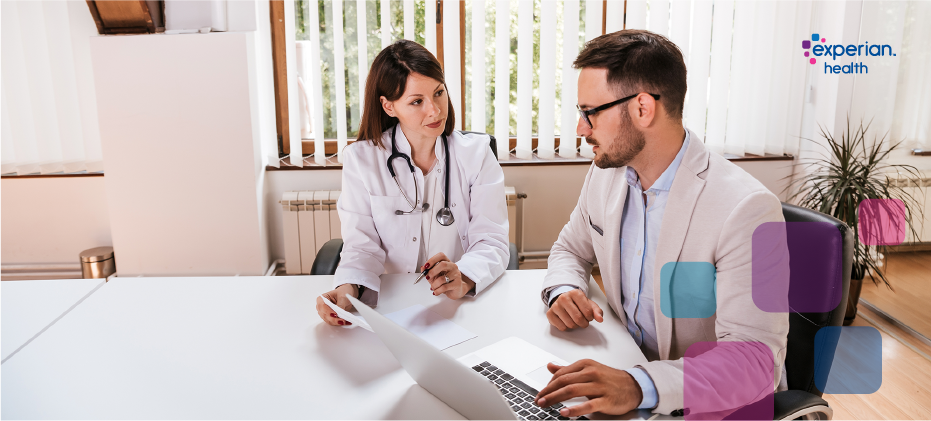 Recovering underpayments from commercial insurers costs the healthcare industry billions every year. When payments come up short against what the provider expects, it's not just the missing revenue that puts a dent in the bottom line – the staff time spent on reprocessing bills takes an extra bite out of the organization's margins.
Underpayments can be attributed to confusion around changing payer policies, inadequate claims data and simple human error. But when providers are focused on creating the best possible patient experience, keeping track of payer behavior is a task that's easily crowded out. Unfortunately, failing to spot underpayments or keep tabs on those policy changes could lead to bigger revenue loss further down the line, in the time-suck that is collections recovery.
From the payer's perspective, it can be hard to understand why providers don't just fill out claims according to the agreed rules. For providers, those rules seem to be in constant flux and different for each insurer. Ultimately, it's a lack of communication that's at the heart of the problem. Clean claims are only possible when payers tell providers exactly what they need, and providers have the systems in place to deliver that and check that payers are themselves following those rules.
Within the industry, we already measure so many aspects of the revenue cycle, but are we paying enough attention to the payer-provider relationship? Is communication the missing metric?
Three essential ingredients for a healthy payer-provider relationship
Managing payer contracts can often be time consuming, complex and costly. Many healthcare providers are focusing on three strategies to help build better relationships with their payers, to take the stress out of this process and ensure they get reimbursed quickly and fully:
Better communication. When you're clear about what your payers need, you can make sure all your staff and systems are set up to deliver that. It's impossible to fix the sticking points in your claims processing if you don't know where they are. With a method to support better communication with payers, you can negotiate contracts that better suit both parties, keep track of changes to payer policies and move quickly when payers aren't holding up their end of the bargain. You'll know when a payer has made a payment at an out-of-network rate or reverted to rates in a previous policy and you'll have the data your payer needs for a quicker recovery process.
Two-way accountability. One way to build a better relationship with your payers is to hold each other accountable. Providers need to have systems in place to be able to hold payers to account for underpayments, but also to hold themselves to account for under billing. With a robust contract management tool, you can monitor payer compliance with contract terms and clarify what's expected on your side to ensure you submit clean claims every time.
Efficient processes: When the payer landscape is constantly changing, you need to have solid workflows to manage your claims processes as efficiently as possible. Automation and software solutions can help you minimize staff time spent manually checking payer policies, as well as generating the data you need to challenge underpayments. With a dashboard showing you real time claims data all in one place, your team will be able to identify, discuss and resolve queries with payers much more quickly than with disparate manual systems.
How better payer monitoring saved one practice group $3.5 million in a single year
In 2007, UCLA Health System Faculty Practice Group (UCLA FPG) saw $4 million go uncollected, largely down to difficulties tracking payer contracts. As the volume of payer contracts grew, it was harder to catch underpayments and manage the recovery process.
Measha Ford, Director of Revenue Integrity at UCLA FPG says:
"Before using Contract Manager, we didn't have a method in place to track under and overpayments so there was a lot of lost revenue."
Without an efficient system in place, it was extremely challenging to manage collections data, monitor payer performance and spot when claims were being paid at out-of-network rates. This put UCLA FPG in a tough position to try to negotiate the best possible contracts with payers.
By implementing an automated system, UCLA FPG could keep a closer check on payer contracts, eventually sustaining a recovery rate of 80% and recouping $3.5 million in one fiscal year. The data collected has not only helped to build a more predictable revenue cycle, but also supports more strategic decision-making when modeling new and amended contracts.
And for Measha and her team, being armed with up to date, reliable data makes managing the relationships with payers so much easier, saving them time and effort that can be better used elsewhere.
Find out more about how Experian Health Contract Manager can help you create friction-free interactions with your payers.