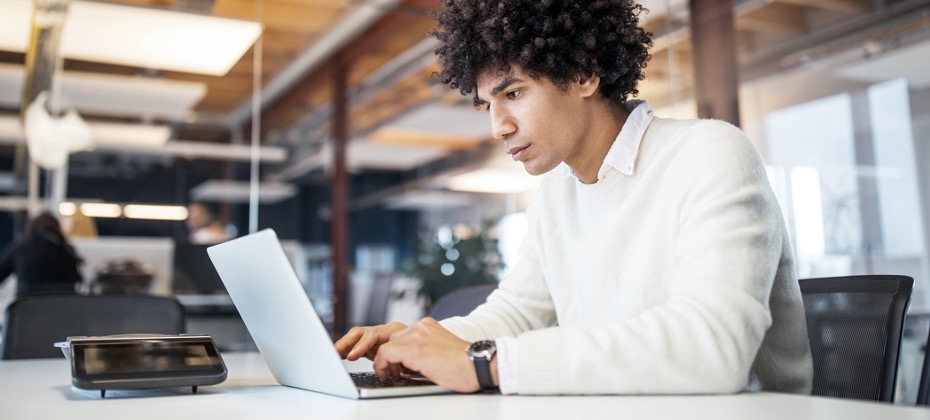 Will handshakes become a thing of the past? Will face masks become a regular feature of flu season? Will home-working remain popular, even after workplaces re-open? COVID-19 forced some abrupt behavior changes that challenged existing cultural norms, but as the pandemic subsides, how many of these adaptations will survive?
For healthcare executives, the return to on-site medical visits raises similar questions. Healthcare consumers were already expressing an appetite for more convenience and control, and the pandemic accelerated the use of digital solutions for everything from patient access to telehealth. Being able to book appointments, complete pre-registration forms and make payments online is the new baseline.
As patient volumes start to increase, hospitals and physician groups shouldn't take their foot off the gas with digitalization, particularly in patient intake, which doesn't have to involve in-person contact. There's an opportunity now to learn from what's worked well over the last year and cement the pandemic's digital legacy.
ON DEMAND: 5 Strategies for Building a Digital Patient Experience
What does the new normal look like in patient intake?
Getting back to basics with convenience and compassion
Once crisis mode has passed, providers can refocus their efforts on the building blocks of an optimal health service: high quality care and a convenient and compassionate patient experience. After the uncertainty and loss of control over the last year, patients want autonomy and choice. Initiating a smooth patient journey through online pre-registration, patient portals, virtual waiting rooms and digital scheduling can contribute to this.
Many will be happy to say goodbye to piles of paper forms and long waits in the waiting room. But any digital strategy must also support those with limited access to devices and broadband or limited digital literacy. Liz Serie, Director of Product Management at Experian Health, says:
"The goal is to give patients the same exceptional experience and care, regardless of when or how they complete patient intake. Using the same tools that we know our patients are already comfortable with will help to ensure an inclusive approach."
Digital technology can support a multichannel approach, for example, using automated dialers to make phone calls where mobile apps aren't an option, or using patient data to segment individuals according to contact preferences.
Re-engaging hesitant patients
The CDC reported in September 2020 that around 40% of adults delayed care due to the pandemic. While more recent data suggests fewer patients are deferring care, some experts worry that patient volumes won't return to normal until 2022. How can providers ease the return to care?
Online health portals were helpful in keeping people out of facilities during the pandemic – can they now serve a different purpose in reminding patients to come in for check-ups?
Patients will need clear information about what protocols to follow during patient intake and what to expect from virtual waiting rooms, as well as reassurance that the experience will be safe.
Streamlining patient access with accurate data
Unlocking the digital front door made logistical sense during the pandemic. It's even more critical as patient volumes drive back up. Providers will want to review their protocols to be sure that speedy implementation has not left that door open to costly data errors. Is the right information being collected at the right time?
Consumers are looking for flexible and accurate appointment slots for self-scheduling, and they want their financial ducks in a row as soon as possible with quick authorizations and coverage checks. Getting data right first time makes for a smoother patient experience, more efficient staff workflows and fewer claim denials down the line.
Preparing for an uncertain future
Looking ahead, patient intake protocols will need to be flexible enough to adapt to changing patient needs, particularly if there are further waves of the pandemic. Digital solutions can help providers prepare for the unexpected and shift from a reactive response in a crisis to a proactive step towards the future.
For many providers, future-proofing the patient intake experience is also an important remedy to the financial losses suffered during the pandemic. Digital solutions built on accurate data, consumer needs, accessible information can protect against further revenue loss by giving patients reliable ways to access and pay for care, no matter what the future holds.
Medicine is built on in-person care, but we don't need to be face-to-face to fill out forms. Patient intake is one area where "the old way" doesn't have to return. Find out more about how your organization can build on the pandemic's digital legacy and create a leading patient intake experience.