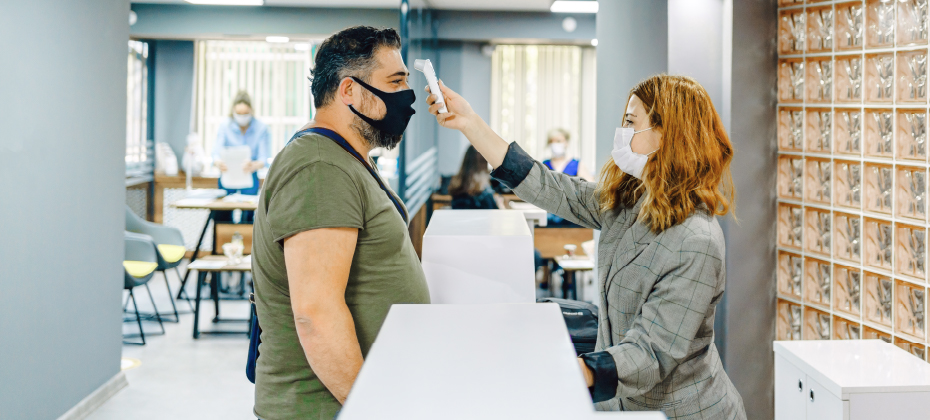 Despite the majority of elective procedures being up and running again, patients are still keeping their distance. Nearly half of Americans say they or a family member have delayed care since the beginning of the pandemic, while visits to the emergency room and calls to 911 have dropped significantly. Patients are avoiding care, but it's not for the reason you'd expect.
Beyond obvious worries about catching and spreading the virus, a second concern is becoming apparent: patients are fearful of the potential cost of medical care. With so many furloughed, laid off or losing their insurance coverage, medical care has become unaffordable for millions of Americans. It's especially tough for those who fall into the coverage gap, where their income is too high to grant access to Medicaid coverage, but too low to be caught by the ACA safety net.
If patients continue to delay care, it's only a matter of time before their symptoms worsen, leading to more complex and expensive treatment or even risking their lives. For the hospitals and health systems with revenue levels at a record low, encouraging patients to return for routine care is a matter for their own financial survival too.
The answer lies in making sure patients feel safe and comfortable both when they come in for care, and when they look at their financial responsibilities.

5 ways to ease the return to routine care
1. Reassure patients about safety measures before and during their visit
Patients are understandably anxious about what their visit is going to be like. Will they have their temperature taken? What should they do if they have symptoms of the virus? Will seating areas be spaced out and sanitized? Pre-visit communications and proactive information on arrival will help them feel comfortable and eliminate the shock factor of seeing more stringent infection control measures.
2. Minimize unnecessary contact by shifting patient intake online
From online scheduling and pre-registration to telehealth and contactless payment, there are many ways to keep face-to-face interactions to a minimum. Not only will this help reduce the spread of the virus, it'll make the whole patient experience more convenient for patients. Exploring a virtual and automated patient intake experience can also free up staff to work on other tasks, thus also protecting the organization's bottom line through efficiency savings.
3. Encourage patients back to care with automated outreach campaigns
With so much uncertainty at the moment, patients may be unsure if it's even appropriate to come in for routine care. Use automated outreach to prompt them to book appointments and schedule follow up care. A digital scheduling platform can help you set up text-based outreach campaigns, to reassure patients that it's safe (and essential!) to come in for any overdue care – without placing any undue burden on your call center.
4. Provide price transparency before and at the point of service
With healthcare experts pointing to financial worries as a major barrier to care, anything providers can do to improve the patient financial experience is an advantage. Price transparency is the first step. When patients have clear and accessible payment estimates upfront, they can plan accordingly and/or seek financial assistance as quickly as possible, reducing the risk of non-payment.
5. Screen for charity care eligibility with faster automated checks
Once those payment estimates have been generated, the next step is to confirm whether the patient is eligible for financial support, in the event that they're unable to cover their bill. Checking eligibility for charity assistance is a time-suck for patient collections teams, but with access to the right datasets, it's a perfect candidate for automation.
These steps become even more urgent as providers face the prospect of a 'twindemic' – or a surge in COVID-19 cases colliding with flu season. By avoiding delays to care, patients can avoid the need for more serious and expensive treatment further down the line, when hospitals are likely to be under even greater pressures.
Contact us to find out more about how our data-driven, automated patient intake solutions can help make your patients feel as safe and comfortable as possible, both physically and financially.