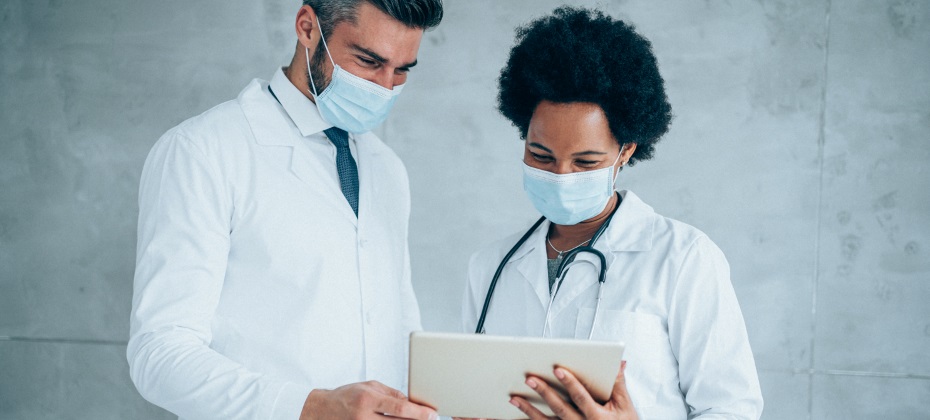 Many thought the end of COVID-19 was in sight with the availability of a vaccine, and while that is somewhat true, an entirely new set of issues has arrived: how to properly administer and manage the vaccine.
Now that a COVID-19 vaccine is approved and underway, providers need to execute a medical billing and coding strategy to sustain vaccination efforts. We interviewed J. Scott Milne, senior director of product management at Experian Health, about what's changed and what providers can do to prepare.
How can providers ensure that vaccine administration codes are billed correctly?
The ICD-10 and CPT codes for the COVID-19 vaccine haven't existed until now, which means providers have a new set of codes to learn and unfortunately, those codes seem to change or update almost daily.
As more vaccines are introduced, more codes are also introduced, and not just for the vaccine as a whole, but for each specific dose of the vaccine. For example, dose one of the Pfizer vaccine will have a code that differs entirely from dose two of the Moderna vaccine.
Keeping up with these changes isn't only difficult for provider staff, who are likely already stretched thin, but they certainly don't want to run the risk of submitting a claim with incorrect information. The errors are what result in denials or undercharges.
A solution like Claim Scrubber ensures code sets are current on a daily basis – a necessity for times like these – but applies an extensive set of general and payer-specific edits before preparing the claim for processing. That means claims for vaccine administration are error-free before submission to the payer or clearinghouse. Providers can eliminate undercharges, boost first-time pass through rates and do away with costly, time-consuming rework.
But proper coding is only the first piece of the billing puzzle. The second piece is to verify the accuracy of payment received from third-party payers.
How can providers ensure that third party payers will reimburse at the contracted rates?
Providers can certainly get reimbursed for administering the vaccine, but there are a lot of moving parts to keep up with.
For example, both Medicaid and Medicare will reimburse providers for administering COVID-19 vaccines, but the percentage of what is covered will differ by carrier and the reimbursement rates can vary both by state and type of arrangement. Reimbursement rates will also vary amongst private payers.
Then there is the variation in reimbursement based on vaccine type and dosage — vaccines that require a single dose may be reimbursed at a rate different than those that require two doses.
Even without the vaccine rollout underway it can be a headache for hospitals and health systems to manage multiple payer contracts and reimbursement methodologies.
A solution like Contract Manager will pinpoint variance in reimbursement quickly and easily, accurately pricing claims and comparing actual allowed amounts to expected amounts. It is a tool built to adapt to changes within the industry, so providers can capitalize on emerging reimbursement schemes and changes in payer payment policies. It can also help identify sources and patterns of errors so recurring issues can be promptly resolved. The end result: the provider organization can the payer revenue that is due for vaccine administration.
Interested in learning more about how providers can optimize vaccine-related reimbursements?
Contact Us
Other blog posts in this series: