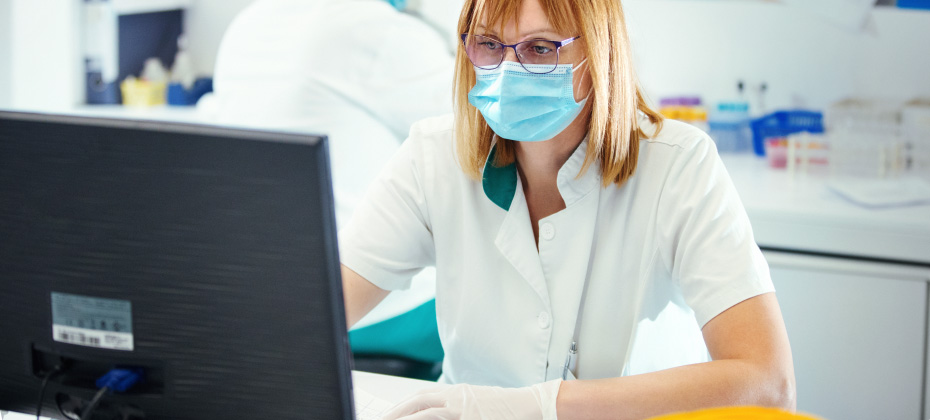 Other blog posts in this series:

Segmenting your patient population for the COVID-19 vaccine

Engaging patient segments with convenient, secure scheduling solutions
As the vaccine management process continues to ramp up, providers are focused on how to administer the vaccine to as many people as quickly and efficiently as possible. While certain features like online self-scheduling have helped to speed this process up, especially for those locations that are servicing thousands of patients per day, there are portions of the intake process that are being left behind that will consequently cost providers in the end.
We interviewed Dustin Whittier, senior director of product management at Experian Health, about how providers can increase reimbursements for both the vaccine itself and the administration of the vaccine. 
How will the volume of patient traffic and offsite administration of the vaccine challenge the reimbursement process?
What we're seeing, particularly at some of these large-scale roll outs, is the entire registration process being stripped. With so many individuals presenting at once for the vaccine, on site staff have significantly less time than usual to collect patient information such as insurance. Many are focused on capturing the bare necessity to quickly and efficiently serve patients. Some are even choosing to forego collecting insurance entirely.
Obviously, rushing through the eligibility and insurance process, or bypassing the process itself, will have an impact on a provider's ability to submit for reimbursement. The ability to confirm identify insurance after the fact may be feasible for a small number of patients, but at this volume, it is nearly impossible. Think of the volume a major vaccine pop-up site might see in a single day, maybe upwards of 20,000 patients. Imagine having a backlog of 20,000 patients to identify and confirm insurance for. It's a nightmare.
What can be done to mitigate these issues?
A tool like Coverage Discovery automatically finds available coverage that was previously unknown or forgotten, whether Medicare, Medicaid or commercial insurance. Scans for coverage can be done in bulk, before or after services are rendered, helping providers better identify insurance for patients receiving vaccines. Providers are not only paid faster but can also avoid the collections challenges of self-pay receivables.
Watch our interview with Dustin below:
Interested in learning more about how Experian Health can help supercharge the COVID-19 vaccine management process?
Contact us