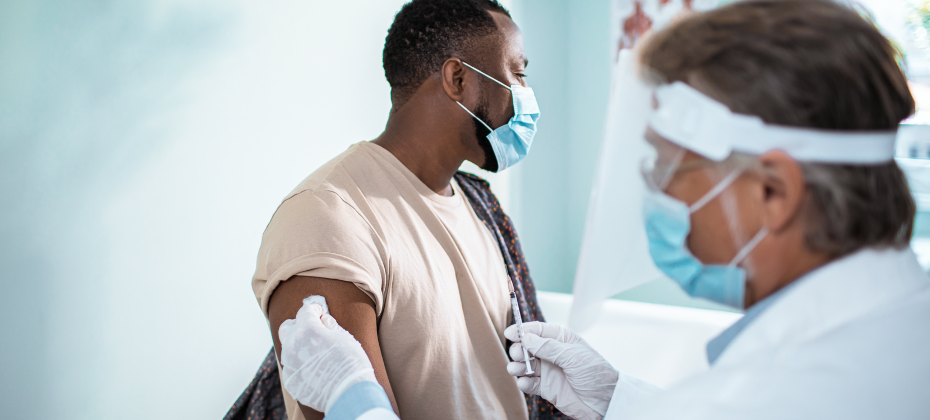 If President Biden's two trillion-dollar stimulus package is approved by Congress, support will include funding for a national vaccination program. While the arrival of the vaccine is an immense relief, the logistics for rolling it out across the country present a major challenge.
Even at a rate of one million shots administered per day, it could still take 18 months to vaccinate 80% of the population. There are numerous supply, distribution and communication challenges to overcome, both at national and state levels. And for individual healthcare providers, mass vaccine administration calls for a holistic approach, to make sure the right patients get the right dose at the right time and place.
Could data analytics and digital automation tools be the key to identifying, engaging and supporting patients as the vaccine program is rolled out? Here are 6 ways digital technology could help your organization improve vaccine management.
6 digital tools to include in your vaccine management plan
Segment patient groups with consumer data


Deciding who gets the vaccine first is only hurdle number one. Providers must then segment patient populations according to risk categories (such as age or occupation), so they know who should be at the top of the list. Without accurate consumer data, there's a risk that some vulnerable patients will be missed out.

The answer lies in data analytics. By synthesizing thousands of data points for more than 300 million Americans, ConsumerView gives providers the detailed insights needed to segment and target patient populations. At the tap of a button, providers can find out which patients are essential workers or in high-risk groups, so they can be channeled into the vaccine program without delay. 
Improve patient access and engagement with data insights


According to the Kaiser Family Foundation, six in ten older adults say they don't know when and where to get the vaccine. Many patients also face access barriers such as lack of transportation or childcare, or poor digital literacy. If providers don't account for these in their outreach and engagement efforts, their vaccine program will fall flat.

Consumer data can again help providers understand who their patients are, to identify those who might have trouble getting the vaccine. Insights on the social determinants of health can point to the best communication channels and support services to offer. 
Keep track of patient identities with secure patient portals


If providers are reaching out to patients and encouraging them to schedule vaccine appointments through their patient portal, they must have confidence that the person signing up and logging in is who they say they are. The right security protocols can help validate and protect patient information.

One example of identity proofing technology is Precise ID®, which uses knowledge-based authentication (questions only the real person would be able to answer) and device recognition to verify patient identities.
Prompt patients to book a vaccine appointment with automated outreach


Imagine if patients could receive a text or voice message notifying them that it's time to schedule their vaccine, with a link and simple instructions on how to book.

With automated outreach, providers can proactively text or call a segment of patients with self-scheduling options and specific messages about the vaccine and its safety. Not only will this help to increase vaccination rates, it'll reduce call center volumes at a time when staff are already under pressure.

Make it easy for patients to schedule appointments with online self-scheduling

In order to meet daily goals for vaccine administration, it has to be easy for patients to book appointments. The last thing any provider wants is no-shows.

By deploying scheduling software that ties vaccination qualification rules into the booking process, providers can match patients to a convenient slot, ensure they meet the correct segmentation criteria prior to booking, and confirm whether the appointment is for the first or second dose. And of course, an online self-service scheduling tool such as Patient Schedule allows this part of the patient journey to be completed with minimal face-to-face contact, minimizing risk of infection.
Speed up reimbursement with automated coverage discovery


Finally, providers must make sure that vaccine-related reimbursements run smoothly. CMS has ruled that every American should have access to the vaccine without incurring any out-of-pocket costs. But although the government may be footing the final bill, providers still need to seek reimbursement by payers, which means they still need a reliable way to check a patient's coverage status. With Coverage Discovery, providers can run quick, comprehensive checks of commercial and government coverage, and identify the right payer for administrative services.
Digital software and analytics can provide efficient, secure and convenient ways for providers to guide patients through the vaccine management process, without delay. Contact us for more information on how Experian Health can support your organization to deliver a vaccine management plan.
Contact Us