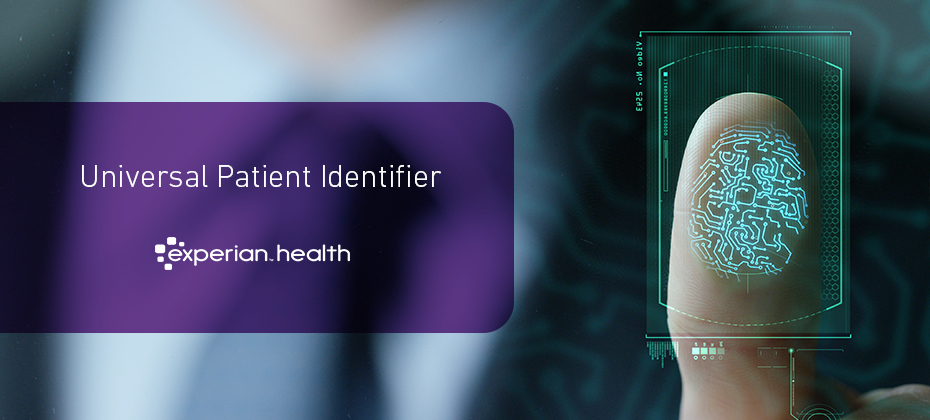 When a doctor pulls up a patient's record, it should be a safe assumption that the information on the screen relates to the patient sitting in front of them. It should contain every detail of the patient's medical history, along with their current address and accurate personal information. It certainly shouldn't contain anyone else's data! Yet all too often, patient records are plagued with inaccuracies.
Around 30% of patient data in electronic health records is incomplete or inaccurate, and up to half of records are not linked to the correct patient. The ONC estimates that around a fifth of patients may not be matched to their entire medical record within an organization, while more than a half of records shared between organizations contain errors.
Despite all of modern medicine's ground-breaking achievements and our increasingly digitized world, the ability to share information between different payers and providers in a reliable and secure way remains frustratingly out of reach.
Could a universal patient identifier unlock interoperability?
Imagine a healthcare ecosystem where administrators and clinicians can safely exchange information without worrying about whether it's inaccurate, incomplete, or incompatible with each other's systems. Interoperability could make life easier for healthcare staff and patients alike.
While regulations such as the Affordable Care Act introduced many carrots and sticks to drive up adoption of electronic medical records to support interoperability, they also revealed a critical gap in healthcare: the need for a universal patient identifier (UPI). This is an identifier that would help manage patient identification across the whole healthcare ecosystem.
A UPI would allow providers and payers to follow patients throughout all their major medical and life events and be sure that the information they hold for their member or patient is 100% accurate, current and complete.
Instead, the absence of a UPI, compounded by the sheer volume and fluidity of patient data, has created significant issues downstream. Billing errors, unnecessary treatment and testing, HIPAA breaches, prescriptions filled for the wrong patients and many other issues all play a role in the growing number of preventable medical errors (estimated to be the third leading cause of death in the US). Striving for truly interoperable patient information should be a priority across the entire healthcare industry.
Still, while federal funding for a UPI is currently being considered by Congress, we're seeing more and more industry-led responses to help improve patient identity management.
5 benefits of using a universal patient identifier for interoperability
Improve patient safety
How can physicians be sure they're recommending the right treatment for a patient, when there could be a vital piece of information missing from their medical history or allergy list? How can a pharmacist feel confident handing over a prescription, when there's a chance the patient in front of them isn't the same patient named on the script? A UPI can help avoid 'wrong patient' events and allow providers to share information to spot trends in recurring errors so that action can be taken to prevent them in future.
Lower healthcare costs
The West Health Institute found that that medical device interoperability could save the U.S. healthcare system more than $30 billion per year. For individual providers, UPIs could improve productivity by reducing the amount of time clinicians and hospital staff spend trying to sort out inaccurate records. And with nearly a third of claims denied as a result of patient misidentification, this could mean savings in the region of $17.4 million for the average hospital.
A better patient experience
Patients are right to be frustrated when their physician doesn't have up-to-date records about them, or their provider sends appointment reminders to an old address. Expecting patients to fill out multiple forms (often multiple times) is inefficient and hardly contributes to a positive patient experience. A tool such as Universal Identity Manager can help providers exchange timely data, eliminate duplicate records and coordinate care, so the patient is supported throughout their healthcare journey.
Stronger privacy
Electronic records linked with a UPI allow healthcare organizations to phase out manual processes—which is not only more efficient, but also helps minimize the risk of patient data falling into the wrong hands. It's much easier to keep the data secure when it's contained in a single record, compared to multiple versions of a record filled with scribbled notes and random updates that could easily end up attached to the wrong record. Experian Health's Precise ID gives healthcare organizations a HIPAA-compliant way to authenticate patients and reduce the risk of a data breach during enrollment.
Better data to tackle the social determinants of health
As consumer data opens up new opportunities to improve population health, a network of shared data will be essential for identifying trends in the social and economic factors that affect medical outcomes. Interoperable data sets and technologies can enhance the way public health data is collected and used, for better patient outcomes and population health.
Interoperability currently remains a challenge, but the tools exist to improve the way information is shared and used across the healthcare ecosystem. By integrating clinical data into the patient access workflow, you can increase productivity, reduce costs, and ultimately improve the patient experience.
Contact our team to find out how this could help your organization achieve more efficient, accurate and actionable data sharing.