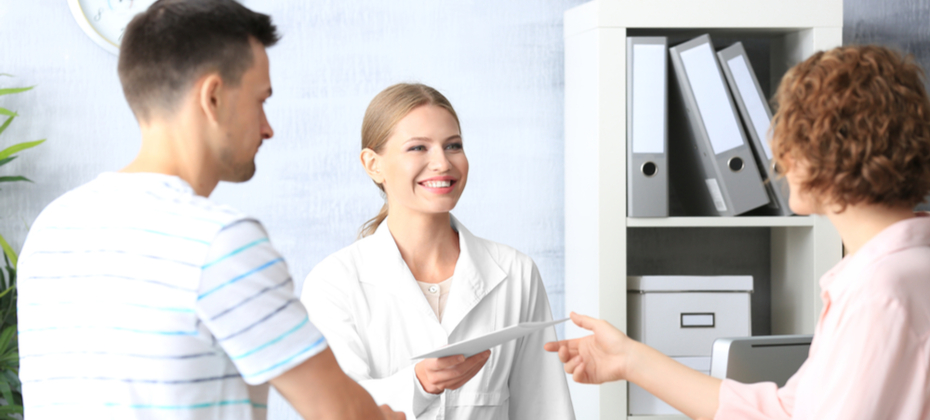 Last year, a Kaiser Family Foundation study revealed that employer-based health insurance deductibles in the U.S. were at an average of $1,505. In 2006, the average was only $303. During this span of 11 years, the majority of responsibility for healthcare costs shifted from insurance companies to patients themselves, and many are still reeling from the sticker shock.
Before consumerism and routinely high deductibles, healthcare providers focused most of their collection efforts on health insurance companies. Now, patients are a main source of providers' revenue, and some organizations are struggling to fit their old revenue cycles into the new payment landscape.
However, many patients aren't prepared for the increasingly high costs of healthcare, so they may opt to delay their care until they've met their deductibles at the end of the year. This creates a volatile and unpredictable revenue cycle in which organizations are slow in quarter one and quarter two and then slammed in quarter three and quarter four. Other patients could forgo medical care altogether, cutting down revenue for providers.
Both scenarios contribute to a less healthy general populace and a vicious cycle in which more patients need increased care but most of them continue to hesitate or refuse it. At Experian Health, we recognize and want to bring change to this unstable healthcare climate. Our healthcare price transparency tools take sticker shock completely out of the equation by stabilizing the revenue cycle and putting transparent pricing in healthcare and payment options at the forefront.
Applying consumerism to transparent pricing in healthcare
Healthcare might have been a bit slow to catch up, but modern consumerism has already changed virtually every other industry. Today, consumers demand to know what they're paying for and exactly how much before any transactions are complete. They need payment options that make their lives simpler and the ability to manage their accounts conveniently online without jumping through hoops.
All of this is possible for healthcare organizations to provide, but they must be proactive in helping patients overcome the burden associated with modern healthcare costs. From financial education to flexible financing programs, any organization can improve patient satisfaction by providing transparent price information and affordable solutions upfront.
With that goal in mind, Experian Health offers a variety of healthcare price transparency tools that can set your organization on the path to financial clarity, education, and advocacy:
Patient Estimates
A high medical bill is stressful alone, but it's infinitely more so when the amount of the bill far exceeds what a patient expected. Price transparency is paramount to overcoming that stress. It's also mandated in several states and will soon be in all others. With Patient Estimates, you can deliver transparent pricing in healthcare to every patient before or at the point of service.
Our Patient Estimates tool automatically generates estimates based on treatment costs, payer rates, and a patient's eligibility for benefits. The platform takes the guesswork out of the process by automatically storing and populating this information so you can provide patients with highly accurate estimates as early as possible.
Patient Statements
When patients know what price to expect on their medical bills, they're more prepared to pay them. Yet if they can't read or understand the bill, they might still delay paying it until they have time to thoroughly address any concerns. To simplify the final bill, we offer Patient Statements software that combines separate billings into one simple, easy-to-understand statement.
Patient Statements not only simplifies a patient's bill, but it also helps you turn it into a valuable engagement tool. Every statement can be personalized with educational information about the patient's condition, links to relevant videos and websites, and marketing messages for products that can improve the patient's quality of life.
Patient Self-Service
Consumers are used to going online and managing their finances from a smartphone or computer. They often choose retailers based on this availability, and soon, most will choose healthcare providers on the same basis. Giving them convenient, 24/7 access to their healthcare accounts through Patient Self-Service portals will become increasingly more important for organizations to stay competitive.
An online, self-service portal allows patients to view their estimates, manage their integrated fundraising accounts, pay their bills, and stay up-to-date with changes to their healthcare. Our self-service healthcare price transparency tools are also protected by highly secure payment processing technology, so patients can be confident that their information is closely guarded every time they interact with the platform.
PaymentSafe®
Collecting healthcare payments requires the combined security of protected health information and a patient's personal and financial data. Our comprehensive PaymentSafe solution makes it possible to safely and conveniently collect payments at any point in the care cycle and from any department within the organization. Every payment is automatically settled throughout the system, as well, so patients are never double-billed.
PaymentSafe also applies to every type of remittance — from electronic checking and debit cards to cash, checks, and money orders. In addition to satisfying information safety compliance standards, the technology gives patients peace of mind and encourages them to be more proactive in settling their healthcare bills.
Transforming your revenue cycle to make it more consumer-centric and price transparent can seem like a daunting task, especially in an industry in which every small change has resounding consequences. At Experian Health, we've made it our mission to make that transformation easier by helping organizations provide the healthcare price transparency tools and payment options that their patients demand.