Companies in the United States are not federally required to guarantee paid leave to mothers after they give birth or adopt a child. Employers are free to provide this benefit at their own expense, but only 1 in 4 U.S. workers, including federal employees, can take paid time off to care for a newborn or a newly adopted or fostered child.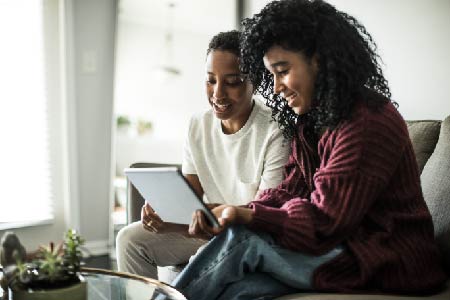 For paid family leave, 2022 brought newly enacted state laws seeking to expand the number of employees that can take paid family leave. Furthermore, President Joe Biden has plans to expand access to paid family leave through his Build Back Better package, and repeated his intention to do so in his March 2022 State of the Union address.
State Paid Family Leave Laws in 2022 Across the United States
The composition of the American workforce and family has changed significantly over the last few decades. Single motherhood and dual-earner households have been trending upward, and the majority of mothers with young children are now in the labor force. Currently, the 1993 federal Family and Medical Leave Act (FMLA) offers 12 weeks of unpaid, job-protected leave to care for newborns or seriously ill family members for employees who have worked at least a year for a larger employer with 50 or more employees. While these protections cover 60 percent of the workforce, evidence suggests that many eligible employees do not take leave when they need it because they cannot afford it.
However, a significant number of states and the District of Columbia have enacted state paid family leave laws in 2022. These programs are active in California, Massachusetts, New Jersey, New York, Rhode Island, Washington, the District of Columbia, Connecticut, Colorado, Oregon, Maryland, and recently Delaware.
In New Hampshire and Vermont, paid family leave passed the legislature only to be vetoed by the governor. A voluntary program in New Hampshire will take effect in January 2023. Other states, such as Missouri and South Carolina, are currently considering legislation that would provide paid family leave only for government employees.
Maryland's Paid Family and Medical Leave
Maryland recently made an addition to the state paid family leave laws in 2022. On April 9, 2022, Maryland's legislature overrode a veto from Governor Larry Hogan to push through the Time to Care Act, S.B. 275, which provides paid family and medical leave for private-sector workers statewide.
The legislation requires employers to offer up to twelve weeks of paid time off to "covered employees" who have worked for more than 680 hours over the preceding 12-month period for any of the following purposes:
To tend to a new child within the first year after birth or placement through foster care, kinship care, or adoption;
For the employee's own serious health condition;
To tend to the serious health condition of a family member; or
For qualifying exigencies related to a family member's military service.
Moreover, some employees may qualify for an additional twelve weeks of paid time off if, after exhausting the initial twelve weeks to tend to a new child, the employee needs leave due to their own serious medical condition, or vice versa.
Healthy Delaware Families Act
Among state paid family leave laws in 2022, the Healthy Delaware Families Act is the latest one. On April 14, the Delaware legislature voted to ensure that new parents, caregivers, and those with serious illnesses will be eligible to collect paid family and medical leave benefits in 2026. Thus, Delaware will become the 11th state to require extended paid leave.
The program would guarantee:
Twelve weeks of paid leave for new parents; and
Six weeks every two years for workers to address their own serious health conditions, caring for a family member with such a condition, or those affected by a family member's military deployment.
However, employees cannot take more than 12 weeks of total paid leave in a single year. The benefit is capped at 80% of an employee's salary or $900 a week, whichever is lower.
Workers at companies with at least 25 employees would be eligible for all the benefits. Those at companies with 10 to 24 employees would only be eligible for parental leave, and companies with fewer than 10 employees would not be required to participate but could choose to opt into the plan.
Complying with State Paid Family Leave Laws in 2022
Employers should consider specific measures to determine the right course of action and ensure compliance with newly enacted state paid family leave laws. For example, they should review their existing leave policies, begin planning for compliance with the new requirements, and prepare for the potential rise in requests for leave once the new laws take effect.
In addition to this, employers should also take into account that they can take advantage of the Paid Family and Medical Leave tax credit as a dollar-for-dollar tax liability reduction. After claiming the Paid Family and Medical Leave tax credit, they reduce tax liability by the amount of the credit while the IRS determines the maximum credit they can receive. To achieve even greater benefits, employers can outsource the tax credit claiming process and rely on experts that include former state auditors, engineers and statisticians devoted to providing them with a well-supported deliverable