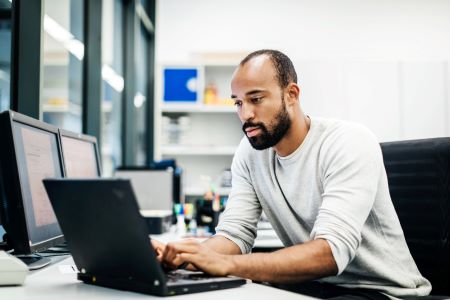 Colorado's Department of Labor is launching a new employer and third-party agent (TPA) portal called MyUI Employer+ in October 2023.The new website will allow employers and third-party agents to manage their unemployment accounts.One major benefit is that employers can register themselves in the State Information Data Exchange System (SIDES) with an Integrated Partner without the need for a signed Power of Attorney document.
During a recent educational webinar, staff from the Colorado DOL walked TPAs through what to expect going forward. Employers must establish an account in MyUI Employer+ even though they may have had a username and password in the legacy portal. For clients of Experian Employer Services, there will be no need to assign us as your TPA because any such relationship in the legacy portal will be transferred to the new portal.
Both employers and TPAs must have an "administrator" for the account but can set up multiple users under that account, as needed. TPAs may not establish an account for employers; it is required they be separate. Beginning October 3, 2023, employers with an active state unemployment insurance (SUI) account number will receive a personal identification number (PIN) from the Colorado UI Division. It will be delivered electronically via email or hard copy in the USPS, depending on the indicated communication preferences already established. The PIN is necessary to set up the new account and link it to the previous account in the legacy portal.If you do not receive a PIN, you may contact the Employer Services team at CO DOL at 303-318-9100.
Something important for all employers to be aware of is on September 27, 2023, the old MyUI Employer portal will be shut down. Then, on October 3, 2023, employers may login to the new portal to establish a new account and password. Since the portal also affects TPAs that make tax payments on behalf of clients, any paper checks received by CO DOL on or after September 22, 2023, will be held until the new portal goes live.
A very important fact for employers who use SIDES or a TPA is to be cautious when choosing SIDES in the new portal. There is also an option called "e-Sides," which is different from the integrated partner SIDES exchange established with TPA's, and if checked, will stop all mailed correspondence and electronic SIDES transmissions to the TPA. You may have even seen reference to it in an email correspondence sent on September 26, 2023 from CO DOL. However, if you choose e-Sides, it will require the employer to log in to the portal daily to obtain correspondence. Obviously, this is not something we, as your TPA want to occur so if you have questions about the right box to check, reach out to the help number noted above.
If you have difficulty with establishing a username on the new portal, it is best to contact the CO DOL at 303-318-9100 for assistance.