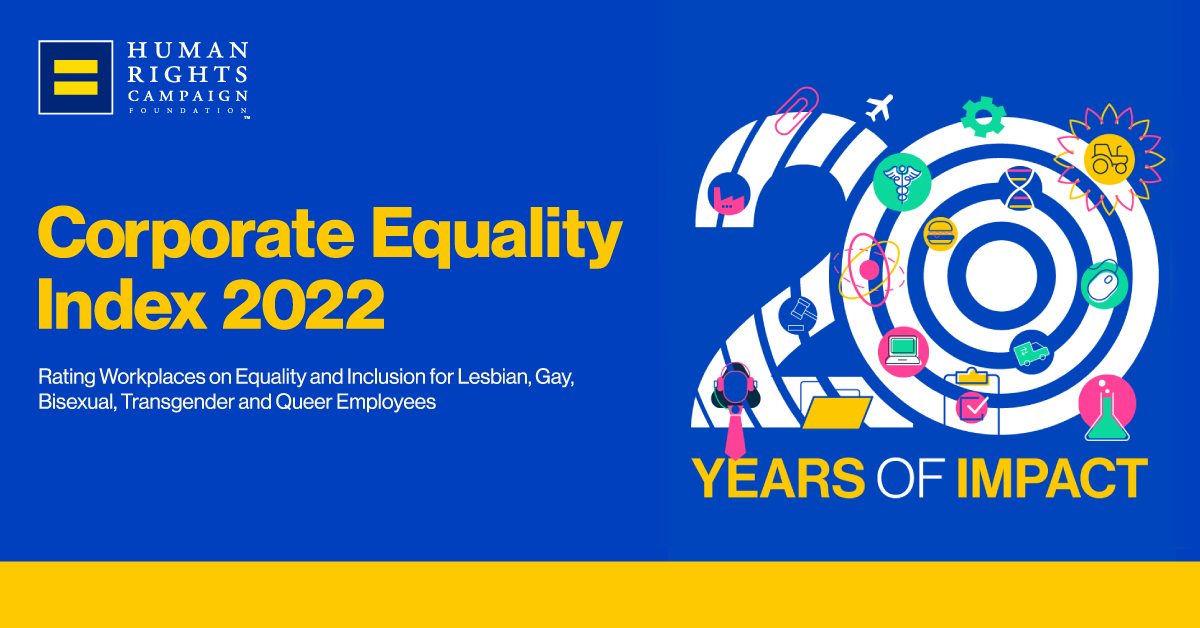 Advocating for equality isn't just my job, it's a personal passion of mine. In my hometown, I've served as part of the organizing committee that planned Chicago's Gay Black Pride. Working with a company that has values similar to my life's work is an honor.
That's one of the reasons why I'm excited to share that for the fourth year in a row, Experian has been named a "Best Place to Work for LGBTQ Equality" from the Human Rights Campaign Foundation.
Attaining a 100% rating from the Human Rights Campaign Foundation's Corporate Equality Index is reflective of the work we're doing to end discrimination against LGBTQ+ people and bring about fairness and equality for all.
Our PRIDE employee resource group organizes programs year-round that raise awareness of issues including transgender rights, encouraging intersectionality with our other employee resource groups, and leading partnerships with organizations such as the Trevor Project and Out and Equal.
It's critical that these efforts within our organization extend to how we serve our communities externally. As an example, yesterday, we shared the process we now offer to help transgender and non-binary consumers update their name on their Experian credit report without impacting their credit history.
Earning a perfect score by the nation's largest LGBTQ+ civil rights organization is a tribute to our coworkers and company leadership, and continues to serve as an inspiration to follow our mission. This year, we will continue our efforts as we focus on credit education and awareness for those who are credit invisible within the LGBTQ+ community. Fostering and nurturing a culture of inclusion is part of our greater purpose. We are proud the HRC has recognized our work so far, and we look forward to what's to come.
For more information about Experian's commitment to equity and diversity, visit experian.com/diversity