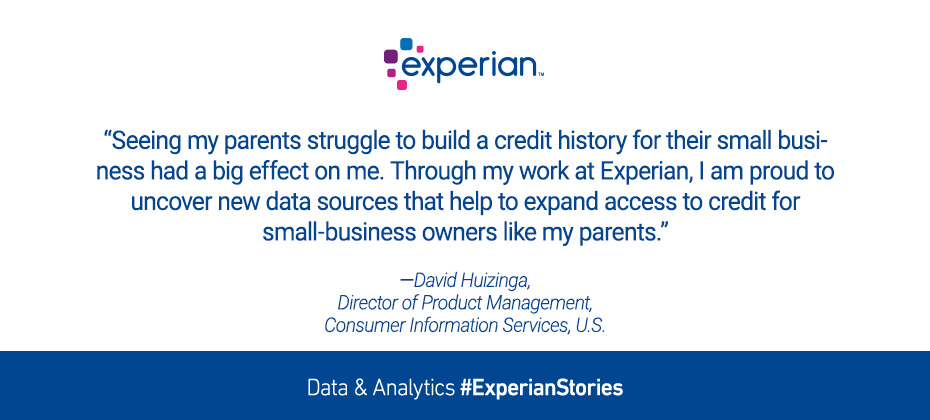 When it comes to credit for small businesses, it's a classic chicken-and-egg situation: you can't get credit until you have credit history, and you can't get credit history until someone grants you credit. I know this first-hand because my own parents were small-business owners in California.
My parents had built an independent insurance agency. I distinctly remember as a kid sitting in the backseat of our car and overhearing the discussions they would have about their struggles to grow the business or how they would make payroll that month.
Many small businesses don't have access to small-business loans or business credit cards, so they rely entirely on the business owner's personal credit to make purchases. This means that while there may be a credit history for the individual, there is none for the business itself. This also means that whenever my parents needed money to get through the month, they essentially had to put their livelihood at risk because there was no separation between personal and business loans.
The lack of access to funds, and the consolidation happening in the insurance industry at the time, led my parents to take another big risk – they sold the business and our house, and they liquidated their retirement accounts and put everything into a restaurant franchise. They felt there would be more stability representing an established brand owned by someone else.
When I graduated from my MBA program years later, one of the things that first attracted me to Experian was the opportunity I had to ease the burdens of small business owners through my work here.
The work I do really hits home, because I'm working every day to open up small-business credit, using different types of data.
In today's economy, a lot of great business ideas – profitable ones, at that – never get a chance to see the light of day simply because they don't have the capital they need to grow. Experian is making business ideas a reality by gathering, analysing, combining and processing a breadth of new data that allows us to develop credit scores for more people and paint the most realistic picture of a situation.
By verifying a business's history, its social media accounts, its website sophistication and traffic, and customer reviews, we can measure a small business's legitimacy, how long they've been operating and how they're growing. This information, coupled with transaction data, all help determine a business's credit worthiness and allow us to give its owners greater access to capital.
Data is a huge enabler for positive change because it can give small-business owners access to credit that they wouldn't receive otherwise. When used in the right ways, data can empower and enable small businesses to get the funding they need to hire employees, invest in their business or open a new location. In many ways, I'm helping people just like my parents.