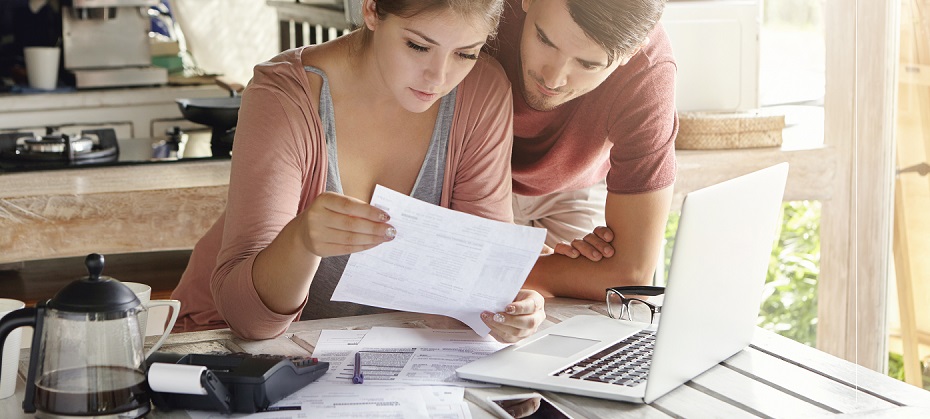 April = Tax season. For some people, it is a dreaded time of year when they have to comb through file after file to make sure every financial document is accounted for. It can be a sore reminder that the previous New Year's resolution of being organized may have failed.
With your taxes filed (hopefully you didn't have to extend), you may have the motivation to get your financial documents back in order and do some spring cleaning. What better time than now, during Financial Literacy Month. This month is dedicated to highlighting the importance of financial literacy and teaching Americans how to establish and maintain healthy financial habits.
Every week Experian discusses financial behavior topics on Twitter and Periscope
Join the @Experian_US #CreditChat
every Wednesday
at 3 pm Eastern time
It is the perfect time to take a step back to evaluate your financial standing. Especially if you were in a situation where you were scrounging up funds to pay Uncle Sam. Do you need to adjust your budget or even create one? Do you know how to budget? If you were one of the lucky ones who expects a refund, do you feel confident in making the best financial decision on what to do with it?
There are lots of resources to help guide you and answer your questions. Take advantage of those resources! To give you a jumpstart, Rod Griffin, Experian's director of public education, has the following tips to help you improve your credit history:
Review your credit report regularly —Your personal credit report is an easy-to-read record of your credit accounts and total indebtedness. Be sure to obtain a copy of your credit report once every 12 months (and especially before major purchases) and dispute any information you believe is inaccurate. You can request a copy of your report directly from Experian or once every year from Annual Credit Report.
Check your credit score —Credit scores can play an important role in your financial journey. They translate the information in your credit report into a number reflecting the risk of doing business with you. To check your risk, request a credit score when you order your credit report. You will receive an explanation of what the score means and which details from your credit report are most affecting it.
Keep your utilization rate low —Your utilization rate, or balance-to-limit ratio, should never exceed 30 percent of the credit limit. Your total credit card balances should never be more than 30 percent of your total credit card limits, and you don't want any one card to have a balance of more than 30 percent of its limit. Both can hurt you. Remember, 30 percent isn't a goal; it's the maximum your balances should ever be. The lower your utilization rate, the better.
If you have missed payments, get current and stay current —Late payments, called delinquencies, may have a major negative impact on credit scores. To see the fastest improvement in your scores, catch up on late payments and pay down your balances. Late payments are the most important indicator of credit risk, so they have the greatest and longest-lasting impact. The more recently the missed payment occurred, the greater that impact will be, and the more missed payments you have, the longer it will take to recover. If you fall behind on your payments, contact your lenders to see if they can improve the terms of your debts.
Need answers to your credit questions?