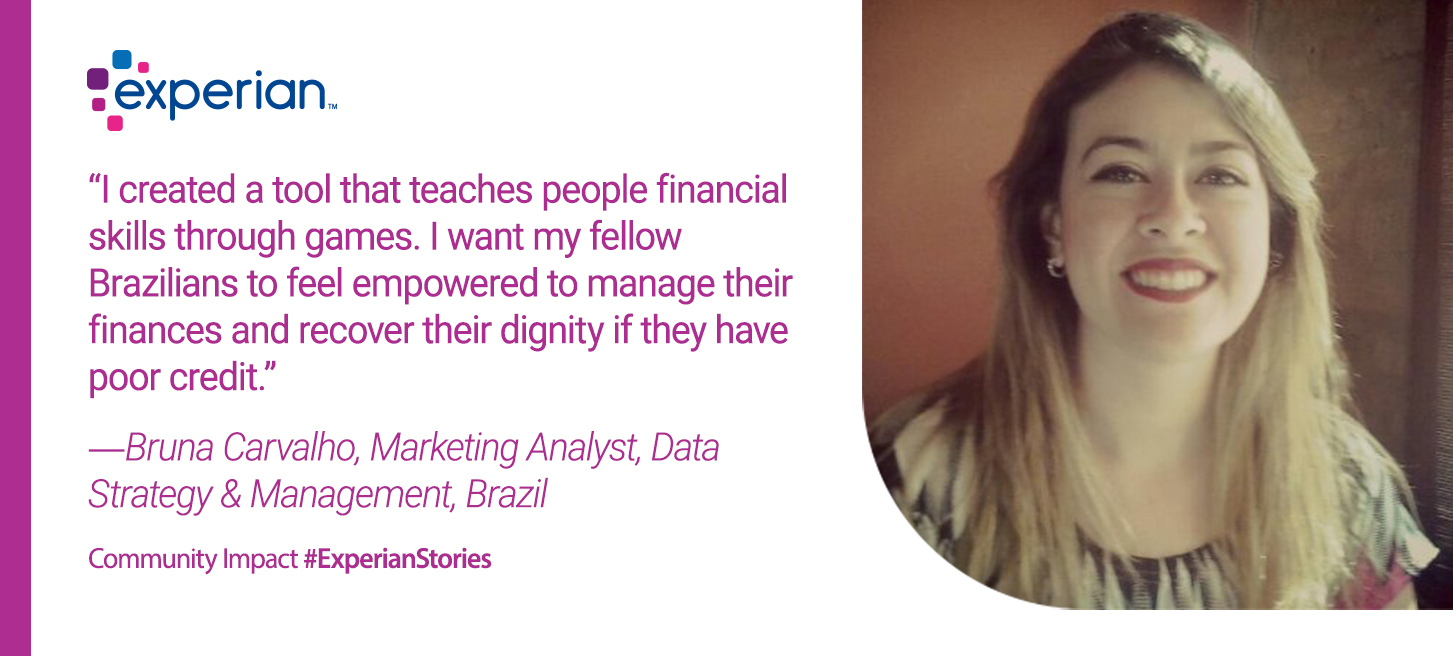 I'm a Marketing Analyst in Serasa Experian's Data Strategy and Management department.
While my day job is to help businesses create user-friendly digital experiences online, the role I'm most passionate about is a project I'm implementing that will use interactive games to help people take better control of their finances.
Earlier this year, I learned about One Young World – a summit in Ottawa, Canada where delegates from around the world share solutions for pressing global issues, including financial education.
To be selected as one of five ambassadors to this event from Experian, I had to pitch a project idea that would provide financial education to Brazilian citizens. My idea was to transform Experian's existing educational website and mobile app into a game, to make financial education more interactive and engaging.
I envisioned incentivizing customers to better understand their finances by offering them product discounts in exchange for high scores in games. Each game would teach people different skills on how to control their finances – like budgeting – or improve their credit score.
Experian loved the idea so much that they not only selected me as one of their ambassadors for One Young World, but also chose to implement the idea for our customers. Within the next 12 months, my project will be implemented, providing financial education to countless Brazilian men and women who are struggling to clear their debts and manage their budgets.
I attended the One Young World summit in the fall, which furthered my desire to continuously provide better financial education for the people in my country.
I want everyone to feel empowered when they think about their finances.
It's important for people to be able to recover their dignity and clear their name if they had a poor credit background. And I'm happy to do my part to give people better access to the credit they need to improve their lives and the lives of their families.
Read more #ExperianStories from our colleagues around the world.