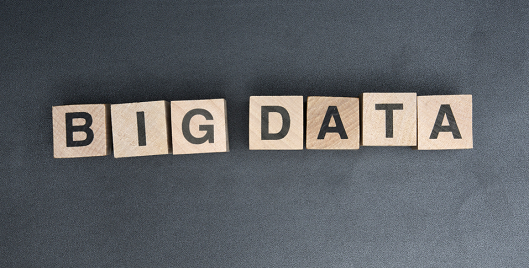 More than 10 years ago I spoke about a trend at the time towards an underutilization of the information being managed by companies. I referred to this trend as "data skepticism." Companies weren't investing the time and resources needed to harvest the most valuable asset they had – data.
Today the volume and variety of data is only increasing as is the necessity to successfully analyze any relevant information to unlock its significant value. Big data can mean big opportunities for businesses and consumers.
Businesses get a deeper understanding of their customers' attitudes and preferences to make every interaction with them more relevant, secure and profitable. Consumers receive greater value through more personalized services from retailers, banks and other businesses. Recently Experian North American CEO Craig Boundy wrote about that value stating, "Data is Good… Analytics Make it Great."
The good we do with big data today in handling threats posed by fraudsters is the result of a risk-based approach that prevents fraud by combining data and analytics. Within Experian Decision Analytics our data decisioning capabilities unlock that value to ultimately provide better products and services for consumers. The same expertise, accurate and broad-reaching data assets, targeted analytics, knowledge-based authentication, and predictive decisioning policies used by our clients for risk-based decisioning has been used by Experian to become a global leader in fraud and identity solutions.
The industrialization of fraud continues to grow with an estimated 10,000 fraud rings in the U.S. alone and more than 2 billion unique records exposed as a result of data breaches in 2014. Experian continues to bring together new fraud platforms to help the industry better manage fraud risk. Our 41st Parameter technology has been able to detect over 90% of all fraud attacks against our clients and reduce their operational costs to fight fraud.
Combining data and analytics assets can detect fraud, but more importantly, it can also detect the good customers so legitimate transactions are not blocked. Gartner reported that by 2020, 40% of enterprises will be storing information from security events to analyze and uncover unusual patterns. Big data uncovers remarkable insights to take action for the future of our fraud prevention efforts but also can mitigate the financial losses associated with a breach. In the end we need more data, not less, to keep up with fraudsters.
Experian is hosting Future of Fraud and Identity events in New York and San Francisco discussing current fraud trends and how to prevent cyber-attacks aimed at helping the industry. The past skepticism no longer holds true as companies are realizing that data combined with advanced analytics can give them the insight they need to prevent fraud in the future.
Learn more on how Experian is conquering the world of big data.