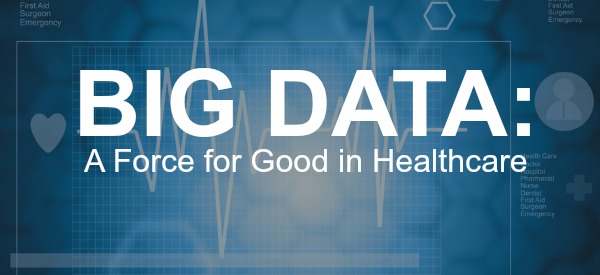 With all the discussions around the risks of big data, the fact that it can be used as a powerful enabler of good seems to be missed. The benefits of big data can be seen throughout our day to day lives from simple things like traffic alerts to more impactful purposes like those seen in today's healthcare environment.
At Experian we serve more than 2,800 hospitals and 9,000 physician practices and use big data to help serve their patients as quickly and efficiently as possible. Our data and technology guides hospitals, physicians and patients step by step through an increasingly complex healthcare process.
With Experian's curated data sets at their fingertips, health institutions are able to guide patients in determining whether they qualify for government programs like Medicare or Medicaid, as well as if they are eligible to participate in the Healthcare Insurance Exchange (HIX) subsidies. In many cases, the system alerts a patient of eligibility for aid that they were not even aware of.
"Big data" also helps provide increased safety. Data-driven insights accurately verify patient identities when they arrive at a clinic or hospital. By making sure patients are who they say they are, we help clinics and hospitals prevent fraud, ensure accurate medical records and carry out proper care.
Additionally, through Experian's Payment Plan Advisor, the same institutions can help patients develop personalized payment plans that fit their individual financial circumstances and meet the necessary payment plan guidelines. Additional tools provide patients insight into how much they currently owe a facility for previous services while giving them a clear idea of what their financial obligation will be for the current visit.
Lastly, when it comes to online databases of patient medical histories, "big data" delivers enhanced cyber security. Recent healthcare reforms have made patient data available online through pharmacies, hospitals and labs. This accessibility leaves that data exposed to would-be hackers. That's why more and more health institutions are taking steps to safeguard patient histories by adopting identity theft protection platforms and device verification technologies – the same security mechanisms used by banks.
Big data, combined with technology and of course people, is enabling better, safer care and facilitating an enhanced patient experience.
When managed appropriately – and in compliance with existing laws and regulations on data use – data is a force for good. So the next time you need a helping hand, don't forget how the power of "big data" can make a big difference.