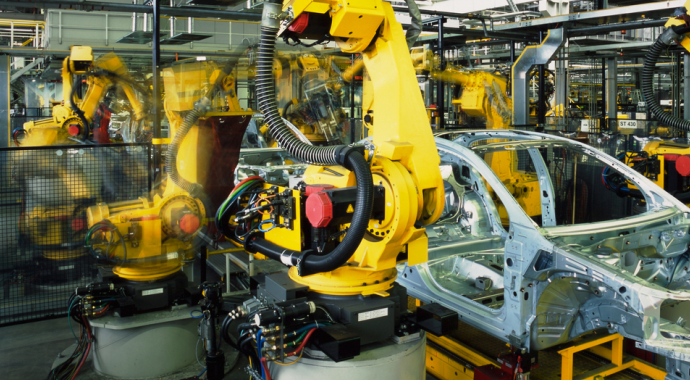 Experian Automotive today announced that Toyota Motor Corporation and Honda Motor Company made strong comebacks in corporate loyalty in Q1 2012 after seeing their respective rankings drop significantly after the March 2011 earthquake and tsunami in Japan.
According to the Experian Automotive industry market trends and loyalty report, Toyota finished third in overall corporate loyalty, with 45.7 percent of their customers who returned to market during Q1 2012 purchasing or leasing another Toyota vehicle. Toyota's corporate loyalty ranking had dropped to 41.8 percent in Q2 2011, the first full quarter after the earthquake and tsunami. Honda's corporate loyalty was 42.1 percent in Q1 2012, after falling to 36.4 percent in Q3 2011.
Overall, General Motors Company and Ford Motor Company finished first and second in corporate loyalty during Q1 2012 at 48.4 percent and 47.4 percent, respectively.
"While General Motors and Ford continue to battle for the top spot in corporate loyalty, Toyota and Honda were both able to significantly tighten the race in the first quarter of 2012," said Jeffrey Anderson, Experian Automotive's director of analytics and consulting.
"After the earthquake and tsunami, the Japanese OEMs suffered significant production disruptions, and many of their customers opted to go to another manufacturer when they returned to market. The drop in corporate loyalty appears to have been a temporary phenomenon, however, as their corporate loyalty is returning to pre-earthquake levels."
Chrysler Group, LLC, which saw its corporate loyalty ranking rise from 32.6 percent in Q1 2011 to 36.2 percent in Q1 2012, posted the biggest gains overall in unit sales (up more than 115,000 units) and market share, as it picked up an additional 2.4 percentage points.
"Chrysler continues to gain momentum, thanks in part to the strong performance of the Chrysler 200, which grew its sales by more than 22,000 units," Anderson said. "The Jeep and Ram brands also continue to exhibit strong sales, as Chrysler now has a more balanced portfolio of passenger cars and light trucks to help hedge against fluctuations in fuel prices."
In other highlights from Q1 2012:
The redesigned Volkswagen Passat was the top-selling new vehicle entry, at more than 24,000 units. The Chevrolet Sonic was second, at more than 21,000 units.
The Ford Focus, Nissan Altima and Toyota Camry were the top three fastest-growing vehicles in unit registration, with increases of more than 29,000, 26,000 and 25,000 respectively.
Ford had seven of the top 10 models for brand loyalty, led by the Ford Fusion at 61.1 percent.
GM had the steepest decline in market share, at 1.7 percent.
Get complete findings from the Q1 2012 Experian Automotive industry market trends and loyalty report presented in our webinar on July 25 at 11 a.m. Pacific time/1 p.m. Central time/2 p.m. Eastern time.
View the complete press release.
Photo: Shutterstock