Centralized data access is emerging as a key strategy for advertisers. In our next Ask the Expert segment, we explore this topic further and discuss the importance of data ownership and the concept of audience as an asset.
We're joined by industry leaders, Andy Fisher, Head of Merkury Advanced TV at Merkle, and Chris Feo, Experian's SVP of Sales & Partnerships who spotlight Merkle's commitment to centralized data access and how advertisers can use our combined solutions to navigate industry shifts while ensuring consumer privacy. Watch our Q&A to learn more about these topics and gain insights on how to stay ahead of industry changes.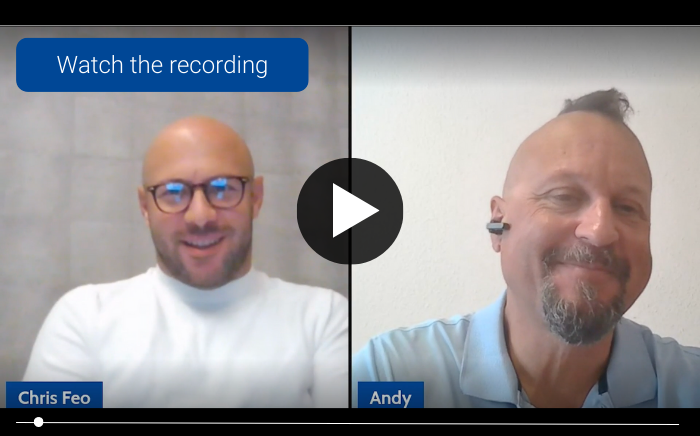 The concept of audience as an asset
In order to gain actionable marketing insights about your audience, you need to identify consumers who are actively engaged with your brand and compare them against non-engaged consumers, or consumers engaged with rival brands.
Audience ownership
Audience ownership is a fundamental marketing concept where marketers build, define, create, and own their audience. This approach allows you to use your audiences as an asset and deliver a customized journey to the most promising prospects across multiple channels. With this strategy, you enhance marketing effectiveness and ensure ownership over your audience, no matter the platform or channel used.
Merkle enables marketers to own and deploy said asset (audience) so that marketers can have direct control over their audience. With audience strategy, you can tie all elements together – amplify your marketing reach, while maintaining control of your audience. Merkle connects customer experiences with business results.
Data ownership
Data ownership refers to the control organizations have over data they generate, including marketing, sales, product, and customer data. This data is often scattered across multiple platforms, making it difficult to evaluate their effectiveness. Alternatively, owning this data, which is typically housed in a data warehouse, allows the creation of historical overviews, forecasting of customer trends, and cross-channel comparisons. With advertisers and publishers both claiming ownership over their respective data and wanting to control its access, there has been a growing interest in data clean rooms.
Data clean rooms
The growing interest in data clean rooms is largely due to marketers increasing preference to maintain ownership over their audience data. They provide a secure environment for controlled collaboration between advertisers and publishers while preserving the privacy of valuable data. Data clean rooms allow all parties to define their usage terms – who can access it, how it is used, and when it is used. The rise in the use of data clean rooms strengthens data privacy and creates opportunities for deeper customer insights, which leads to enhanced customer targeting. Data clean rooms unlock new data sets, aiding brands, publishers, and data providers in adapting to rapidly changing privacy requirements.
Why is centralized data access important?
Centralized data access is crucial for the effective organization and optimization of your advertising campaigns. It involves consolidating your data in one place, allowing for the identification of inconsistencies.
Merkle's Merkury platform
The concept of centralized data is a key component of Merkle's Merkury platform, an enterprise identity platform that empowers brands to own and control first-party identity at an individual level. A common use case involves marketers combining their first-party data with Merkury's data assets and marketplace data assets to build prospecting audiences. These are later published to various endpoints for activation.
The Merkury platform covers three classes of data:
Proprietary data set – Permissioned data set covering the entire United States, compiled from about 40 different vendors
Marketplace data – Includes contributions from various vendors like Experian
First-party data from marketers – Allows marketers to bring in their own data
Merkury's identity platform empowers brands to own and control first-party identity at an individual level, unifying known and unknown customer and prospect records, site and app visits, and consumer data to a single, person ID. This makes Merkury the only enterprise identity platform that combines the accuracy and sustainability of client first-party data, quality personally identifiable information (PII) data, third-party data, cookie-less media, and technology platform connections in the market.
End-to-end management of data
Data ownership and management enables you to enhance the quality of your data, facilitate the exchange of information, and ensure privacy compliance.
The Merkury platform provides a comprehensive, end-to-end solution for managing first-party data, all rooted in identity. Unlike data management platforms (DMPs) that are primarily built on cookies, the Merkury platform is constructed on a person ID, allowing it to operate effectively in a cookie-free environment.
A broader perspective with people-based views
The Merkury platform is unique because it contains data from almost every individual in the United States, providing a broader perspective compared to customer data platforms (CDPs) which only contain consumer data. The platform provides a view of the world in a people-based manner, but also offers the flexibility to toggle between person and household views. This enables you to turn data into actionable insights and makes it possible to target specific individuals within a household or consider the household as a whole.
How Experian and Merkle work together
Experian and Merkle have established a strong partnership that magnifies the capabilities of Merkle's Merkury platform. With Experian's robust integration capabilities and extensive connectivity opportunities, customers can use this technology for seamless direct integrations, resulting in more effective onboarding to various channels, like digital and TV.
Through this partnership, Merkle can deliver unique, personalized digital customer experiences across multiple platforms and devices, highlighting their commitment to data-driven performance marketing.
Watch the full Q&A
Visit our Ask the Expert content hub to watch Andy and Chris's full conversation about data ownership, innovative strategies to empower you to overcome identity challenges, and navigating industry shifts while protecting consumer privacy.
Tune into the full recording to gain insights into the captivating topics of artificial intelligence (AI), understanding how retail networks can amplify the value of media, and the growing influence of connected TV (CTV). Dive into the Q&A to gain rich insights that could greatly influence your strategies.
---
About our experts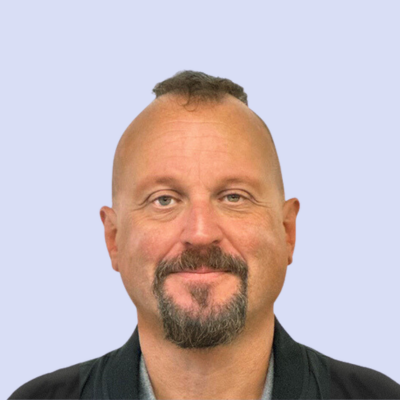 Andy Fisher, Head of Merkury Advanced TV
As the Head of Merkury Advanced TV, Andy's primary responsibility is driving person-based marketing and big data adoption in all areas of Television including Linear, Addressable, Connected, Programmatic, and X-channel planning and Measurement. Andy has held several positions at Merkle including Chief Analytics Officer and he ran the Merkle data business. Prior to joining Merkle, Andy was the EVP, Global Data & Analytics Director at Starcom MediaVest Group where he led the SMG global analytics practice. In this role, he built and managed a team of 150 analytics professionals across 17 countries servicing many of the world's largest advertisers. Prior to that role, Andy was Vice President and National Lead, Analytics at Razorfish, where he led the digital analytics practice and managed a team of modeling, survey, media data, and business intelligence experts. He and his team were responsible for some of the first innovations in multi-touchpoint attribution and joining online/offline data for many of the Fortune 100. Andy has also held leadership positions at Personify and IRI. Andy holds a BA in mathematics from UC Berkeley and an MA in statistics from Stanford.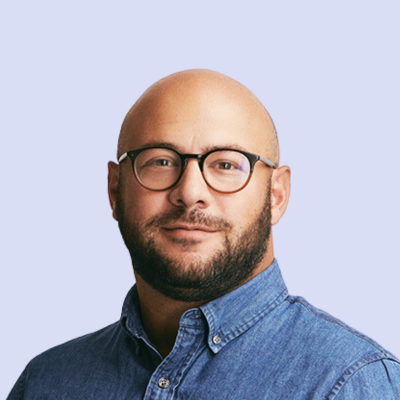 Chris Feo, SVP, Sales & Partnerships, Experian
As SVP of Sales & Partnerships, Chris has over a decade of experience across identity, data, and programmatic. Chris joined Experian during the Tapad acquisition in November 2020. He joined Tapad with less than 10 employees and has been part of the executive team through both the Telenor and Experian acquisitions. He's an active advisor, board member, and investor within the AdTech ecosystem. Outside of work, he's a die-hard golfer, frequent traveler, and husband to his wife, two dogs, and two goats!
---
Latest posts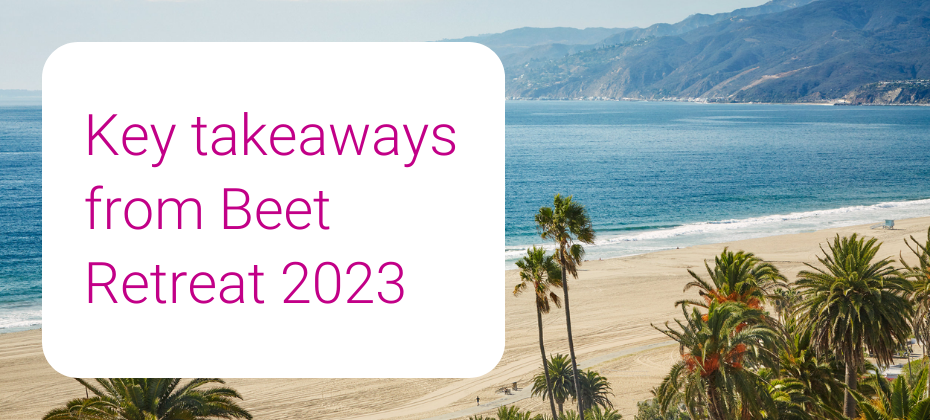 Industry leaders recently gathered at the influential Beet Retreat 2023 conference held in Santa Monica, sharing forward-looking perspectives on the future of advertising. This…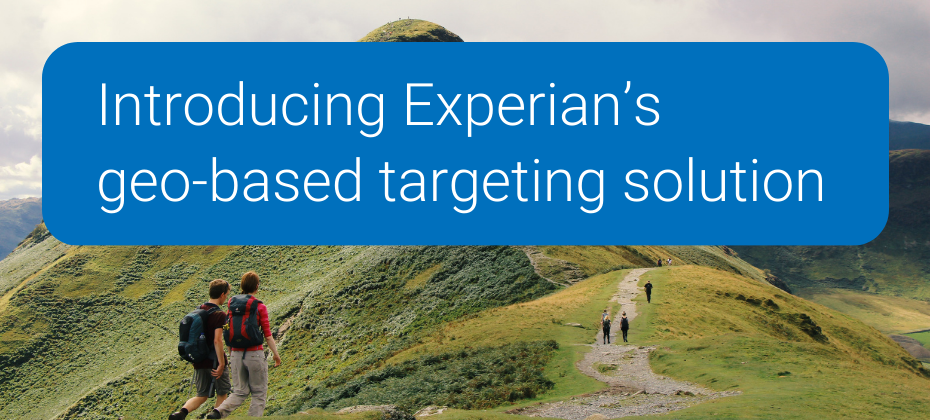 Experian is excited to introduce our new Geo-Indexed audiences. Our Geo-Indexed audiences use a new advanced indexing classification technology to identify and reach consumers…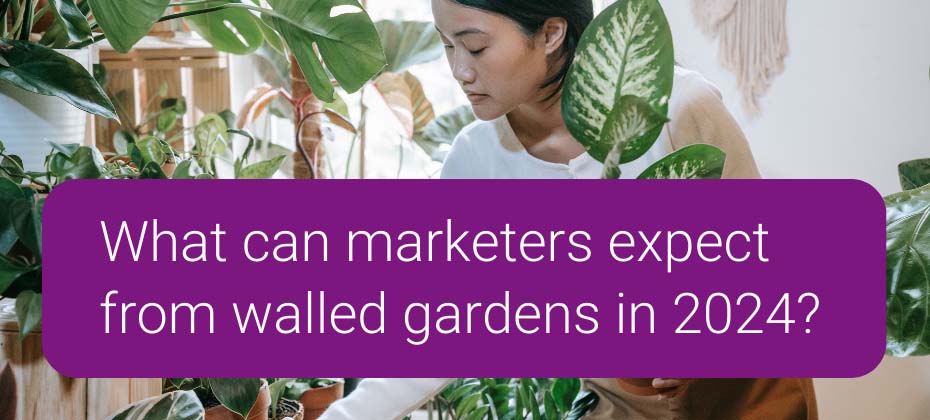 Digital marketers face an ongoing challenge in the form of "walled gardens," closed online ecosystems where it is difficult to access user data. As…